A Recognized Leader in Personal Injury Law
Our peers regularly recognize the difference between McLeish Orlando and other personal injury law firms:
Lexpert, the Canadian legal experts directory, gives McLeish Orlando's principal partners its highest-ranking of "Most Frequently Recommended" by Other Lawyers.
Canadian Lawyer Magazine has named McLeish Orlando one of the Top 10 Personal Injury Law Firms in Canada. Our firm was selected based on a survey of leaders in the legal profession. Winners were credited with superior client service, expertise and the ability to rise above their counterparts.
Four of the partners of McLeish Orlando, Personal Injury Lawyers, have been included in the 2020 Edition of The Best Lawyers in Canada. Since it was first published in 1983, Best Lawyers has become universally regarded as the definitive guide to legal excellence.
Visit our Credentials Matter page to find out more.

YOU ARE NOT ALONE
You or someone you love has been seriously hurt. You don't know what to do or how you'll be able to carry on.
How will you support your family? Will insurance cover the cost of rehabilitation and medical care? How do you choose the best rehab professional available?
In this stressful, difficult time, McLeish Orlando's skilled legal team can deal with the complicated legal process so you can focus on recovering.  Let us be the strong voice that speaks on your behalf, advocating for the compensation and care you need to secure your future.
The McLeish Orlando Difference
THE LAWYERS OTHER LAWYERS TURN TO
Most of our referrals come from other lawyers. They know we have the expertise and reputation to take care of their clients. We even get referrals from insurance defense lawyers who have opposed us on other personal injury cases – they've seen firsthand what our team can do, and recommend us because they know nobody does a better job of getting a fair settlement.
COMPLETE COMMITMENT TO CLIENTS
Our team at McLeish Orlando will ensure the best possible result for your case, and shelter you and your family from the stress of dealing with insurance companies.
We only accept seriously injured individuals as clients. By limiting the number of cases we take on, we can give each client the time, energy and resources required to achieve fair compensation. Every case is handled by a specialized team consisting of:
 Partner
Law Clerk
Associate Lawyer
Legal Assistant
Accident Benefits Coordinator
All of whom stay in constant contact with you, offering updates answering questions and dealing with any issues as they arise.
MAXIMIZING MEDICAL RECOVERY
Using an extensive network of case managers and rehabilitation professionals throughout the province, we assemble the best rehabilitation team for your case. A professional case manager coordinates the strong team of rehabilitation professionals you'll need to help you return to a normal life.
No Fee Guarantee
We recognize that the people who retain our services have suffered a serious personal injury and are already facing many challenges. Choosing the right personal injury lawyer is hard enough. We do not wish to add to that burden so we do not ask our clients to provide an "upfront" retainer to offset fees and disbursements. This is our no fee guarantee.
The fees we charge are based upon a percentage of total recovery. The amount of the percentage charged will vary depending on several factors, including the complexity of the case and the risks assumed by our law firm. In every case, our retainer is based upon a mutually satisfactory financial arrangement that is fully explained in writing with a case example provided. There are no surprises at the conclusion of the case.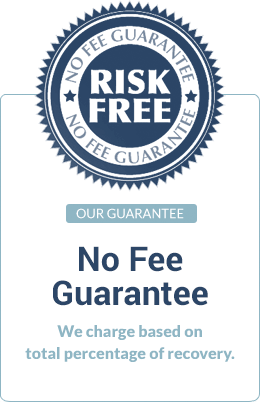 Aspi Kootar is a loving husband and father of two. On March 8, 1995, Aspi suffered a serious head injury in a motor vehicle accident that changed his life forever. In this video, Aspi shares his story of recovery and explains how McLeish Orlando helped him and his family rebuild their lives after a personal injury.

In his own words "McLeish Orlando really gave me an independent lifestyle". Before Dan's accident, he was an athlete, a top student and a musician in school. Listen to Dan as he tells us how the McLeish Orlando team helped him regain his life and independence after his accident.
What Other Clients Say
After my son suffered a severe brain injury, I hired John McLeish. At the outset John hired the best rehabilitation people to insure my son would reach his full potential. John and his team achieved a much higher settlement for my son than my husband and I ever expected. Today my son can live independently in his community with his financial future secure.
– A Mother Of A Brain Injured Son
My experience working with John McLeish, far exceeded my expectations. McLeish Orlando's knowledge, skill and attention to detail made the process of my lawsuit far much less traumatic than I expected.  The injury I suffered was life-changing.  During a very vulnerable and stressful time in my life, John's team of incredibly dedicated staff connected me with the best doctors and healthcare professionals. The encouragement, the explanation of what was going on at all times, and the continuous communication was very comforting to me.  The final settlement was significantly more than I expected.  It gave me a fresh start and allowed me to live my life.
– Julie Enns – Client
When we hired a lawyer, we did not know what to expect. John and his team kept us totally informed and involved us in all important decisions. My girls continue to receive rehabilitation help from the best health professionals. One of my girls is now in university and other is entering college. My husband and I are very grateful to John and his team.
– Mother Of Two Daughters Who Suffered Serious Personal Injuries
Hi Dale, Alison, Kimberly, Nicole, and the entire team of medical support staff,
Words cannot sufficiently express our gratitude for your guidance, support, caring, and hard work….we could go on and on……! You put together an amazing team, and met all of M's challenges with such dedication that we always felt secure in knowing that, no matter what, you and your team would find the best possible solutions.You are amazing individuals. Apart from the obvious professionalism of your respective companies, your genuine caring, and openness to listening to clients, sets you apart. We would like you to know that you all gave M all the tools he needed to maximize his recovery. He is sure to spend his lifetime…giving back..equally! Please forward this email to all support staff that worked with M as we truly appreciate the utmost attention, kindness, knowledge, and support he received at every stage of his recovery. We honestly could not imagine having gone through the process without you! You all have our family's deepest gratitude for life! Best wishes to all for continued success in your respective careers…you are all truly exceptional, as professionals and as human beings!
Sincerely,
The G Family
Dear Dale,
This message is long overdue, however, on behalf of our entire family, we wish to express our utmost gratitude and appreciation toward you and your staff at McLeish Orlando. The dedication, professionalism and consideration exhumed towards J's healthcare needs has lifted everyone's spirits as a feeling of positive direction has been initiated.
We truly feel blessed to have had your firm represent J's care and offer a sense of calm when we urgently needed it many times!
In closing, we wish all of you good health and continued success in a much needed service provided by McLeish Orlando.
Sincerely,
R, J and Family.
Dear Dale, Joseph and the rest of your wonderful staff,
You have worked so hard for me over the last three years and I will never forget you all. I feel like I will get somewhat of a new start on life hopefully. I have to stay positive that I will not have to have another surgery. I would like to thank Kimberly for answering all my questions and also for all the positive thoughts and taking time for me. I am going through a lot, but I have great friends and family that are helping me through it, but now I have a new house to start new memories and I will always be thankful.
Yours truly, S
Dear Dale:
We want to thank you and your staff for your support over the past 3 ½ years. At the outset, we didn't realize how difficult to process this would be, but fortunately we picked the right firm to represent us. We would certainly recommend McLeish Orlando to anyone that asks.
Yours gratefully,
C
Mr. Dale Orlando,
I wish to express my sincere gratitude to you and the staff of your office for having handled my case very satisfactorily. I am very thankful.
Yours truly
H
To Dale, Loretta, Kimberly and all the wonderful staff who worked on our file.
Thank you all for your kindness and sensitivity in all your dealings of our file. We feel truly blessed to have been guided through such a difficult ordeal with the expertise and warmth of such an amazing team.
D Family
Dear Dale:
Thank you for giving me the most wonderful ladies in your office to help me. Their kindness, patience and knowledge is helping me so much though this difficult process. I do appreciate it more than words day.
Sincerely,
HG
Dear Dale, Joseph, Sal and Staff,
Thank you for all your support and efforts over the past few years. We appreciate the expertise and hard work from the McLeish Orlando team.
Best, BN
Dear Mr. Dale Orlando,
Thank you very much for all your help and generosity during what was a very trying time for me. Your kindness is very much appreciated.
Sincerest regards,
MF
"Should you need a personal injury lawyer who approaches your matter with compassion, understanding and effective research – you can rely on Mr. J. Patrick Brown, of McLeish Orlando. With Patrick Brown as counsel, you can be assured the outcome will be positive when your future well-being and dignity depends on the effectiveness of your lawyer. I cannot thank Patrick Brown and his proficient staff enough for assisting me in getting where I am today."
-Ann Simmons
"To be in a serious car accident that was not your fault and to subsequently realize that life as you knew it has been permanently taken from you is very frightening. I didn't anticipate a battle with my insurance company and was blindsided when they cancelled all benefits. A friend recommended calling Patrick Brown at McLeish Orlando for help. Pat immediately began the process of getting benefits reinstated and came up with a comprehensive course of action. He was determined and tenacious in his representation of our claims. Ultimately, Pat's expertise and skill as a litigator provided us with a good resolution. I can't thank Patrick Brown enough and wholeheartedly recommend his services."
-Lesley Bolton
"Patrick Brown is an excellent lawyer. I was injured by a motorist breaking a red light at a crossroads intersection while I was cycling home. I was unfamiliar with Canadian law and lawsuits in general. Patrick was recommended to me by a cycling advocacy group. At each stage I was informed about what was going on, everything was explained to me in layman's terms, and his assistants at McLeish Orlando were extremely helpful during what was a very difficult time for me. My injuries required two surgeries and I was unable to work during my recovery period. Patrick gave me first class advice on what course of action to take; he fought the defence on every point, and encouraged me to remain patient despite 'low ball' offers of a settlement. In the end, Patrick and his team secured an excellent compensation for me. He was friendly, articulate, and determined to secure a favourable result. I would recommend him to anyone, and I sincerely thank him for his time and work that he put in on my behalf. "
-Kevin O'Donnell, Kaiser Permanente
"There are no words to express how much Patrick Brown's caring, compassion and dedication have meant to our family. Without him, there would have been no accountability or closure respecting my husband's tragic death in 2007. He and his team are a unique and amazing group of people, and they have touched our lives forever."
-Linda Longauer
"J. Patrick Brown, at McLeish Orlando, is a professional lawyer who provided me with a great resolution after I was struck down on my bike by a drunk driver and suffered a head injury. Not only did he ensure I had the rehabilitation and treatment needed to help me get better, he fought hard against the defendant to obtain a financial result that will help me as I move forward in life. Patrick and his excellent team looked after many complicated details which occurred during the course of my case. They were always forthcoming with updates and information that was relayed in a way that people who are not familiar with the civil lawsuit process could understand with ease. The firm strives to provide a positive outcome for all their clients/victim-survivors of serious motor vehicle accidents. I strongly recommend Patrick Brown and his team for others who have been injured in serious motor vehicle accidents."
-Willem Loyen
"I would like to take a final opportunity to thank you on behalf of my mother, David, myself, and the rest of my family for all the help and support you've given my mother during the past four years."
E.V.
"Thank you for your hard work. You are an excellent lawyer and a nice person."
M.G.
"We are thankful for the time you took to work on my case. We would definitely recommend you and your firm to other would find themselves in similar circumstances."
S & J.G.
"Thank you very much for all your efforts, time and patience on our case…Your counselling and advice was excellent. We greatly appreciate everything you have done on our behalf.  We would recommend you and your firm at anytime."
B.J. and L.J.
"I just wanted to say thank you for everything that you and your team have done for me.  It was very thorough and professional and I would not hesitate to recommend you to anyone needing such services…"
M.N.
"Sincere thanks for your kindness in handling and setting my claim.  Your understanding was greatly appreciated at a stressful time in my life. Without hesitation, you would be highly recommended to my family and friends."
S.A.
"We are so grateful for all your hard work on our behalf.…Thank you again for your professional and personal support. It means the world to us."
T.M. & K.M.
"..As this will more likely be our last correspondence, I, along with [my wife], would like to extend our deep appreciation to you and your staff for your professionalism, thoughtfulness and kindness throughout this whole matter….you always made me feel comfortable in what was a very uncomfortable situation for me, and we are both very grateful for all your assistance in this matter."
K.B.
"I know how valuable your time is and I want you to know how much I appreciate the time you gave me….Thank you for contributing to my being able to sleep again!"
S.H.
"This is just a brief note of thanks for all the effort you put forth on my behalf….Thank you again"
E.D.
"Once again I would like to thank you and all your collegues for everything you have done for me."
S.G.
"Thanks for a great job on my case…"
M.C.
"…We would like to say THANK YOU for your expertise and knowledge to help us going through this matter.We are glad that the issue had been sorted out under your guidance and support. It had been a long, difficult and emotional draining journey for us and we had learned a lot from this traumatic experience.We sincerely THANK YOU for all your time and continuous support. We couldn't have made it out without your help."
P.M. & D.M.
Dear Dale, Joseph and the rest of your wonderful staff,
You have worked so hard for me over the last three years and I will never forget you all. I feel like I will get somewhat of a new start on life hopefully. I have to stay positive that I will not have to have another surgery. I would like to thank Kimberly for answering all my questions and also for all the positive thoughts and taking time for me. I am going through a lot, but I have great friends and family that are helping me through it, but now I have a new house to start new memories and I will always be thankful.
Yours truly, S
Dear Dale, Joseph, Sal and Staff,
Thank you for all your support and efforts over the past few years. We appreciate the expertise and hard work from the McLeish Orlando team.
Best, BN
"The experience I came away with from McLeish Orlando was invaluable. The student program at McLeish Orlando provides an opportunity to intensively learn the ins and outs of litigation from the people who do it best. I have little doubt that articling with McLeish Orlando was the best choice I could have made in order to jumpstart a career in litigation. Since working for the firm, I have moved back home to Calgary and can attest to the fact that McLeish Orlando's nation-wide reputation in personal injury is unmatched. Articling for the firm has opened many doors for me and I could not be more grateful."
– Petrina Wallebeck
"Preparing for trial, arguing motions, attending mediations, representing clients at Examinations Under Oath, running an HTA trial, helping partners prepare for press conferences, attending networking galas; these are the experiences that you can expect as a student at McLeish Orlando. Aside from the unparalleled legal experience as a student, the firm is tight-knit and enjoy spending time with one another. Whether it's spending an hour in the afternoon at the gym together, or enjoying Friday night cocktails, your colleagues become your friends – and working hard becomes a lot of fun!"
– Lindsay Charles
"What I liked most about being a student at McLeish Orlando was the immediate exposure to significant, interesting files. The lawyers and staff were also very welcoming, and made a sincere effort to involve me in the workings of the firm."
– Will Keele
"I think what sets the student experience at McLeish Orlando apart from that at other firms is the hands on experience. The tasks we're challenged with so early in our career and the support we get from the lawyers and staff really make working at MO a unique learning experience. I've been very fortunate to be on my feet in court, attend pre-trial conferences, mediations, and examinations for discovery, all of which was made possible by the guidance and mentorship we get from some of the country's best lawyers.
However, the best part of the job is absolutely the firm culture and the people. The students are invited to events like the lawyers retreat, the firm summer social and even the MO Christmas party. We have lunch with the lawyers daily, and social drinks every Friday afternoon. My time at MO has been an unparalleled learning experience but it's the people that make it such a great job."
– Bryan Sansom
"I summered at a big, multinational firm in 1L but felt like something was missing. I decided to participate in the 2L hiring process and was impressed with McLeish Orlando. I made the switch and it ended up being a great decision. After speaking with my colleagues about their summer experience, I realized that the exposure McLeish Orlando gives their students is leaps and bounds beyond other law firms. McLeish Orlando gives students the opportunity to fully participate in all aspects pertaining to a particular file, creating very well rounded students coming out of their second year of law school. I wanted to see how my work impacted clients and I knew that MO would give me that opportunity. Likewise, the culture of the firm is hard to turn down. It's very fun and friendly with an open door policy. In the end, switching firms was the right choice."
– Nick Todorovic
"The student experience at McLeish Orlando is unparalleled – as a summer and articling student, I had the chance to attend court every week, argued a Small Claims Court trial, and even helped prepare for a long trial. McLeish Orlando challenges their students with a lot of responsibility, but provides all the support and guidance you need to succeed.  A great part of the firm is also the collegial and inclusive culture. We have lunch with the lawyers every day, and drinks on Fridays. The students are always invited to the lawyers retreat and firm social as well, which was a great way to get to know my colleagues and mentors on a personal level. Being a part of the McLeish Orlando team was an amazing experience and one that will help me in my future practice."
– Ian Perry
"McLeish Orlando involved us through the whole process, and we were amazed with their efficiency throughout. We were able to ask questions and, more importantly, always given an answer. Thanks to McLeish Orlando we now have our home and financial security we deserved." – R.H. Past Client, Medical Malpractice Case
"Collisions are often life changing events, McLeish Orlando helps by offering pro bono advice to cyclists involved in traumatic collisions. McLeish Orlando's legal team are longstanding supporters of Toronto's cycling community." – Jared Kolb, Executive Director of Cycle Toronto
"Aside from your legal expertise, I am profoundly grateful for your compassion, caring, and understanding"
R.V.
Absolutely outstanding work by this firm. Very thorough in retrieving information and facts needed. They took the time to educate me on the need for many assessments and appointments. Excellent in keeping me informed every step of the way. They were in my corner, my advocate and cared about my misfortune. A special "shout out" to Lindsay Charles who is great during meetings, discoveries and explaining next steps. The help and support from this firm has definitely made a difference for my future moving forward. Thank you to all members and employees at this firm!!
– Theresa Luciano
After a cycling accident left me with permanent disabilities, I was worried about how I'd pay for lifelong treatment. The team at McLeish Orlando got me a bigger settlement than I'd expected – more than enough to pay for my care. Thanks to Lindsay Charles and other associates at the firm, I had a case manager and a team of health care professionals planning my outpatient care before I'd even been discharged from the hospital. Knowing that a team of legal and medical professionals was there to manage all of my insurance paperwork and get me the treatment I needed was such a relief. It allowed me to focus on my rehab, while the experts handled my case. The process may take a while, but I promise, the end result is worth it. I'd highly recommend McLeish Orlando.
– Elizabeth E
Lindsay is a very articulate, astute and knowledgeable lawyer. She is a steadfast advocate, placing her client's interests first, especially when dealing with the insurance industry. Highly recommended!
– Ramona da Cunha
Great team very professional highly recommend Lindsay, John, Kim and the team
– Joe Berta
It is with great confidence that I recommend Lindsay Charles. In my personal situation, Lindsay was an absolute lifeline for me and my family. She was able to make a very difficult and extremely stressful situation manageable. Lindsay is very professional, highly competent, detailed, and above all personable. She was always available to answer any questions we had and routinely followed up with us so we were always informed. Again, let me reiterate my sincere support and recommendation for Lindsay Charles!
Frequently Asked Questions
How long will my case take?
How much will it cost?
What happen when I am discharged from the hospital?
Should I talk to the insurance company before I have consulted with a lawyer?
How do I complete all the forms?
What if my injuries prevent me from working?
What benefits am I entitled to if I was not working?
What If I am a student and can't return to school?
What If I am a pedestrian or cyclist and don't have insurance?
What if I'm at fault for the accident?
Do I have the right to choose my own case manager and treatment providers?
Frequently Asked Questions Related to the Corona Virus (COVID-19):
If you have a question that isn't answered above please call us toll-free at 1-866-685-3311.
Our knowledgeable team would be happy to answer it for you.