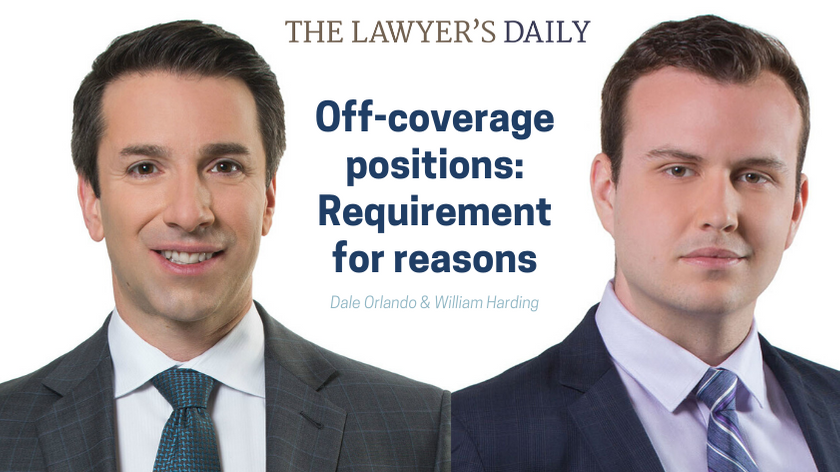 McLeish Orlando Partner, Dale Orlando, and Lawyer, William Harding, discuss insurer's taking off-coverage positions and the implications that this can have on the injured plaintiff, in a piece they wrote for The Lawyer's Daily.
Insurers can deny coverage to their insured for many reasons. For example, when a material misrepresentation is made or when there is a lack of co-operation from the insured. Little if any information is given to the plaintiff and their lawyer as to the reasons behind the insurance company's position.
This can have major implications on the plaintiff's ability to recover adequate compensation for their injuries.
Click here for the full article, which includes examples of case law where the insurer must provide reasons for their off-coverage position.