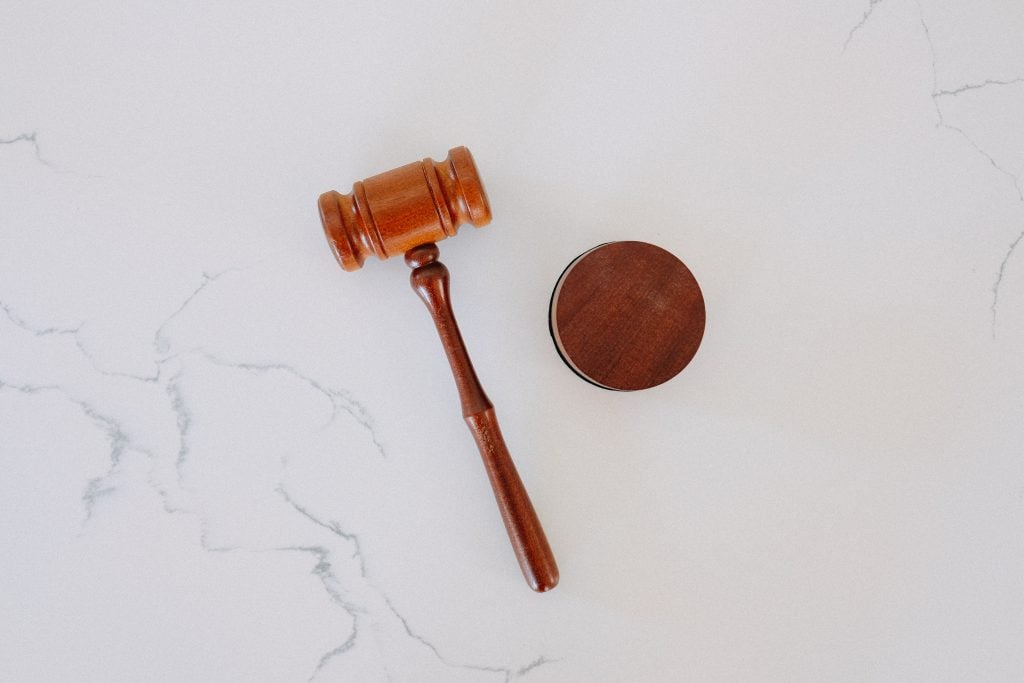 It is now, more than ever, time to step up and abolish jury trials in civil matters.
Why? 
All civil jury trials have been suspended. It is likely they will be the last forums to open for obvious reasons due to social distancing.
There will be a reluctance on any opening (post-pandemic) for jurors to attend these hearings.
Civil jury trials are almost twice the costs to run than a judge alone.
The public, who are subject to jury duty, simply cannot financially afford to sit on juries that last for weeks, if not months in civil cases.
Judge alone trials (pre and post-pandemic) are able to proceed virtually, if necessary.
Judge alone trials are able to adapt in the event that the calling of virtual evidence is not practical.
The inordinate delay and shut down will continue to result in a clear denial to access justice to many victims who have been seriously disabled and unable to access their day in Court. Justice delayed, is justice denied.
The justification for abolishing the civil trial is also founded on other grounds that have been presented regularly and been subject to judicial commentary.
Jury Trials in the Commonwealth are Rare
The right to a jury is a substantive right but not an absolute one. Many jurisdictions have abolished civil jury trials in personal injury actions altogether. In the United Kingdom, Western Australia, Tasmania, and Queensland, juries are only available for civil actions in very limited circumstances, and not at all for personal injury actions. In South Australia, civil jury trials have been abolished completely.
Jury Trials are Long and Costly
A jury trial takes double the time and double the expense. The courtroom is full of clerks marching jurors back and forth to the jury room, processing the jury rolls, directing and instructing jurors, busing them when needed, taking oaths, etc. Anyone who practices in this area will attest not only is the courtroom filled with extra staff, the trial takes twice as long. That increases the expense of the added clerks, the judge, counsel, and of course each juror being away from their own jobs.
Evidence is the Cornerstone of a Fair Trial, not Google
Some argue that the jury is a cornerstone to fair and impartial trial and they add a common-sense perspective. However, part of the difficulty is that it is far too costly to ensure jurors are impartial and not accessing information outside the courtroom.
The law of evidence is a cornerstone of English common law and a fair trial. With the technical revolution, jurors have the ability to look at any information they like. A few hits on the keyboard and they have an instant view of the crash site (albeit years later with the new stop sign). A quick Google search can reveal virtually anything. Unfortunately, it does not filter out bogus opinions and misinformation.  Controlling what jurors consider outside the courtroom has always been an issue. But the ability to do armchair investigations has never been more accessible than it is now. Marshaling jurors to and from a jury room and bringing in lunch isn't going to do it. To sequester jurors for the entire trial duration [and take away their phones] is not a financially feasible option.  The only real restraint in place is the direction the trial judge gives at the beginning of the case and the oath that each juror takes.
No Meaningful (and Affordable) Way of Weeding out and Monitoring Bias and Prejudice
Unlike judges who must write decisions with reasons, we simply have no idea what a jury has done. I understand the rationale of protecting jurors from public scrutiny, but some confidential transparent processes should take place to see what is actually happening. We are so cloaked in secrecy that we make it a criminal offense for any juror to tell anyone what went on in the jury room. Yes an oath is a powerful tool, but there still must be institutional checks and balances in place in the event the oath is not respected
What happens at the end of a jury case would not matter so much if we ensured that jurors were screened for bias at the beginning. Unfortunately in Ontario and other Canadian jurisdictions, we have no real mechanism to do that. In Ontario, the Juries Act allows challenges based on eligibility [citizenship, criminal record, age] or personal interest in the action. But as to whether a juror is "impartial or bias" there is no mechanism to weed them out.  So why are there no checks and balances for juries? We have them for Judges. Judicial appointments are thoroughly screened well before they take the bench. Each and every decision is written and reviewable. Bias and impartiality are screened and scrutinized by our appellate courts and bodies that oversee the conduct of judges. Not only is real bias reviewed, but so is the apprehension of bias.
Civil Jury Trials are at the bottom of the List in the System Due to Length
Meanwhile, things are getting worse as courts accelerate criminal trials after the Supreme Court of Canada's 2016 decision on unreasonable delay in R. v. Jordan.  The drunk driver who kills is given an expedited trial, while the spouse of the victim waits years for their day in court.
Unfortunately, there seem to be too many costly hurdles in this day and age to ensure timely, impartial, evidence-based jury trials. It is time that we join other jurisdictions in the commonwealth, save money, and end the civil jury in personal injury matters here in Ontario. When we do, the substantial cost savings within our system will hopefully be able to flow to the ultimate consumers and taxpayers.
Please find below the Attorney General's correspondence dated June 5, 2020, seeking input regarding the availability of civil juries. The Minister is considering an amendment to the Courts of Justice Act to eliminate some or all civil jury trials.
The Minister has requested submissions on this issue by Monday, June 15th. The Toronto Lawyers Association is preparing submissions on this issue and invites your comments. Please send us your comments NO LATER THAN FRIDAY AT 5:00 pm. to [email protected]