Written By: Nicole Fielding and Aidan Vining, Summer Student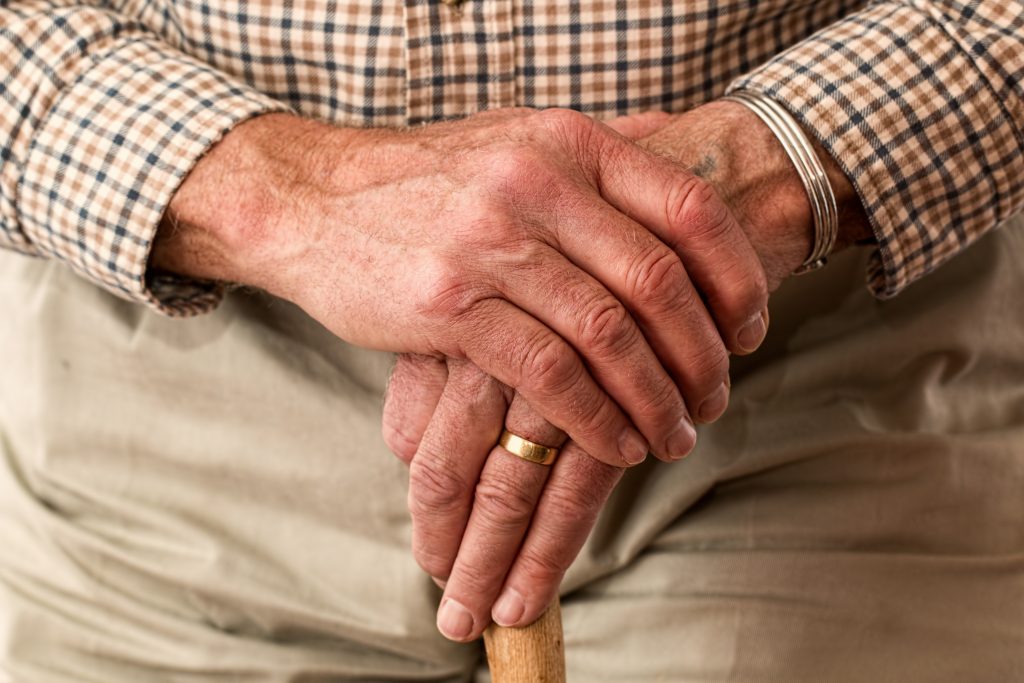 It is a difficult decision to move into a nursing home or long-term care home, and an even more difficult decision to make on behalf of a loved one. Individuals entering these homes are often some of the most vulnerable members of our community and it is important that they receive adequate care. Many take comfort in the belief that individuals will be well taken care of upon moving into a long-term care home. Unfortunately, as many Canadians are only recently learning, this is not always the case.
On May 26, 2020, a report produced by the Canadian Armed Forces (CAF) detailing the abhorrent state of several long-term care homes was made public. This report comes as a result of the CAF being called in to assist five homes with their COVID-19 efforts. As of June 7, 2020, there have been 1,557 resident deaths reported in Ontario in long-term care homes due to COVID-19. This makes up approximately 64.2% of all COVID-19-related deaths in Ontario. The report describes how residents of these homes were subjected to abuse, neglect, and at times, inhumane conditions.
Some of the most disturbing findings from these homes include:
Inadequate infection control – including allowing COVID-19 positive residents to wander among uninfected residents, lack of changing or disinfecting PPE between contact with positive and negative residents, and an overall disregard for cleanliness from significantly run-down and overworked staff
Bullying, drugging, and improper use of restraints on uncooperative residents
Improper feeding – including an allegation that staff neglect directly contributed to a resident's death
Cockroaches, ants, and flies present in resident rooms
Untreated wounds, injuries, and sores on residents
Residents left in soiled diapers and beds for significant amounts of time
For many Canadians, the shocking report has shed light on a disturbing truth: Canada's nursing homes and long-term care homes do not always provide adequate care to one of the most vulnerable segments of our population. The problems in our long-term care homes were not created by the COVID-19 pandemic, it simply took the pandemic to push some of the homes over the edge. It is clear that many long-term care homes are chronically understaffed and their internal policies and procedures desperately need to be revamped.
As a result of the report's findings and the high rate of infection in these homes, the Ontario government has announced an independent commission will be launched in July to look into the province's long-term care system as a whole.
There currently is a system in place for inspecting long-term care homes in Ontario. The Ontario Ministry of Long-Term Care website outlines details regarding the Long-Term Care Homes Quality Inspection Program and Resident Quality Inspections (RQIs). However, the CBC reports that the number of RQIs that have actually occurred each year has been decreasing from almost all 626 homes in 2015-2017 to only 9 last year. The long-term care industry has been neglected, and as a result, so have the residents living in these homes.
Standard of Care
Nursing homes and long-term care homes owe a certain standard of care to their residents. This expected level of care is informed by the internal policies of the homes and other homes in the industry. The accepted standard is also informed by legislation, such as the Long-Term Care Homes Act,  which provides a number of basic rights that residents are entitled to, including:
The right to be treated with courtesy, respect, and dignity
The right to be protected from abuse
The right to not be neglected
The right to be properly sheltered, fed, clothed, groomed, and kept safe in a clean environment
Some of the most common forms of neglect and abuse occurring in Canadian nursing homes and long-term care homes include:
Failure to provide adequate and timely medical treatment
Neglect leading to malnutrition and dehydration
Wrongful death
Inadequate fall prevention
Medication errors
Physical, sexual, psychological and financial abuse
If you are concerned about a loved one in one of these homes, some warning signs to be aware of include:
Drastic weight loss, malnutrition or dehydration
Withdrawal or unusual changes in behavior
Poor hygiene – personal and clothing
Injuries – untreated or frequently occurring
Medication errors
If you or a loved one have suffered as a result of nursing home negligence, McLeish Orlando may be able to help.  For further information about nursing home negligence, please click here. For some tips about choosing a long-term care home, check out our blog post here.