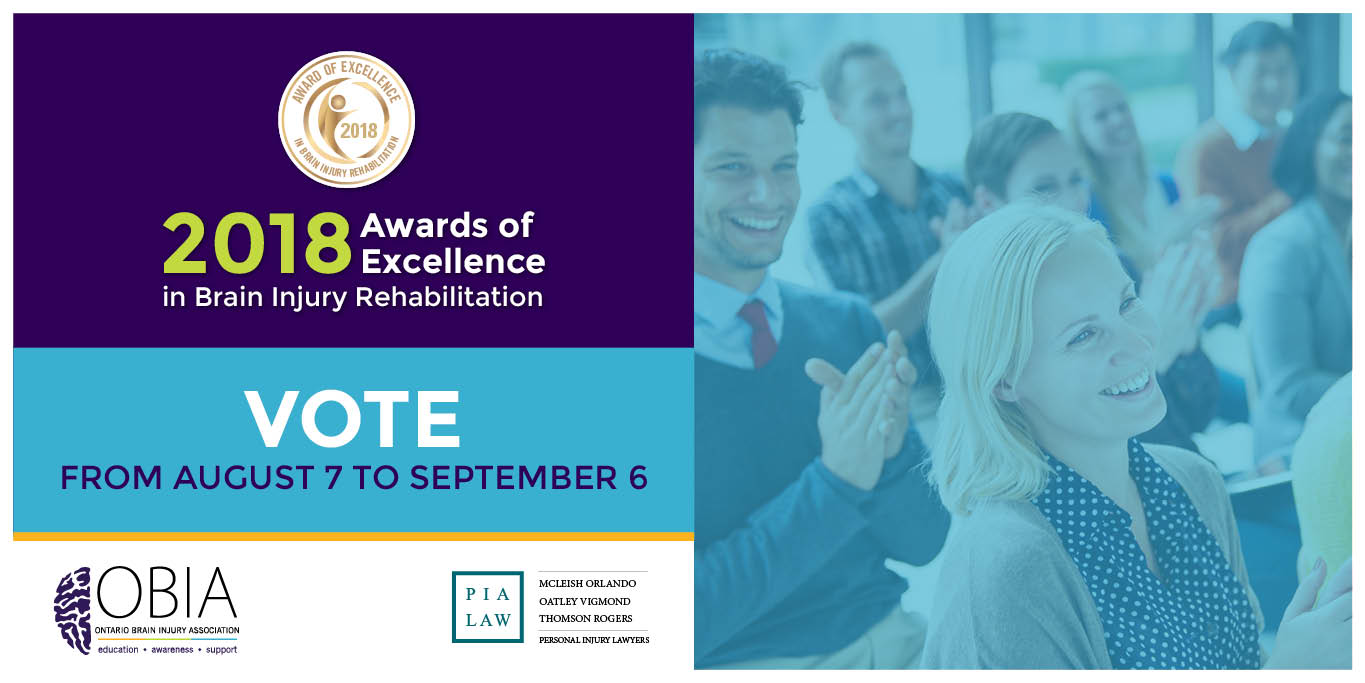 Voting is now open for the 2018 Awards of Excellence in Brain Injury Rehabilitation.
These awards will be presented by the Ontario Brain Injury Association (OBIA) to recipients who have been selected by their peers for providing exceptional service to the brain injury community in the following categories:
Hospital Social Worker of the Year
Case Manager of the Year
Health Care Provider of the Year
Community Brain Injury Association of the Year
Rehabilitation Company of the Year
You can vote here.
The 2018 Awards of Excellence will be presented to the recipients at the Awards Ceremony on Thursday, September 20, 2018 at The Ritz-Carlton in Toronto as a part of the OBIA/PIA Law Back to School 2018 Conference.