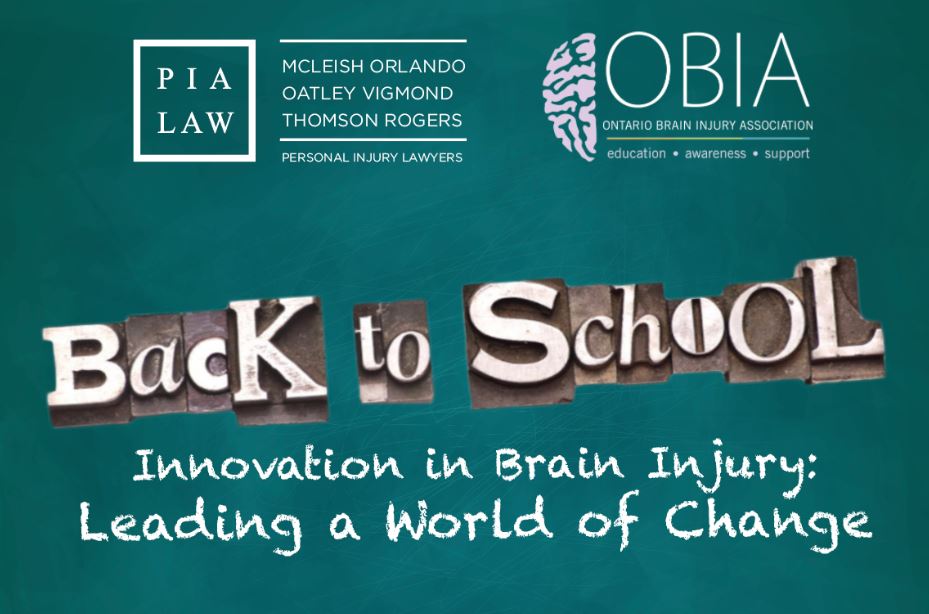 OBIA/PIA Law Back to School 2018 Conference – Innovation in Brain Injury: Leading a World of Change
McLeish Orlando, as part of PIA Law, is pleased to host the Back to School 2018 Conference with the Ontario Brain Injury Association.
The conference will be of interest to any hospital or community health care professional, caregiver and/or brain injury survivor looking to enhance their knowledge of modern research and techniques to better help those affected.
For more information, and the complete conference agenda, please visit PIA Law.
This event is over.