Canadian Lawyer – Ontario law setting 60-day deadline for slip-and-fall claim notice added burden on plaintiff: lawyer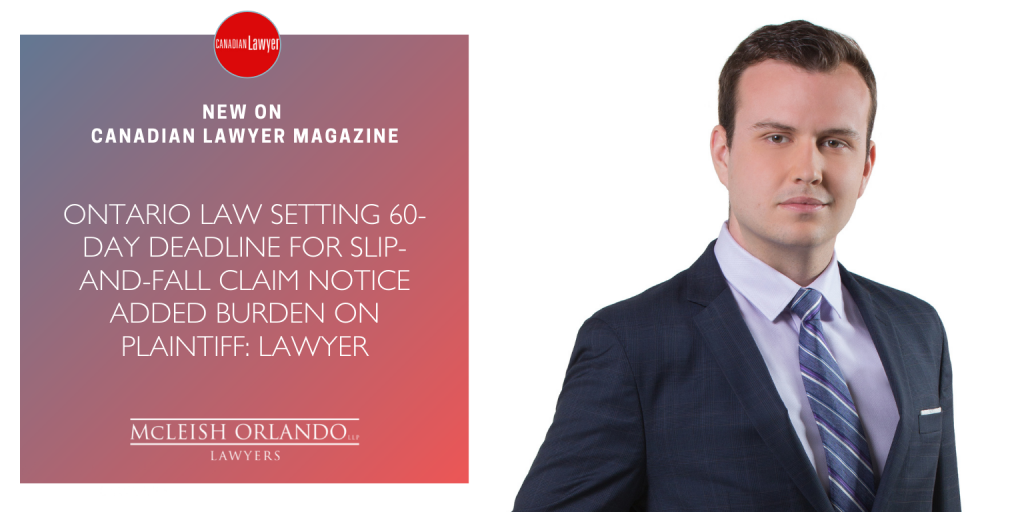 New Ontario legislation has come into effect, making it easier to defend "slip and fall" lawsuits involving snow or ice by tightening the notice period for launching an action, tells McLeish Orlando lawyer, William Harding to Canadian Lawyer in this piece written by Zena Olijnyk.
The article discusses Bill 118, the Act to amend the Occupier's Liability Act. This Bill was enacted as a law earlier this year and it gives plaintiffs in slip-and-fall accidents on snow or ice only 60 days to file a notice of a claim. Previously, the amount of time for filing a notice of a claim was two years, in compliance with the Ontario Limitations Act, which requires that a lawsuit be brought within two years of an incident.