Written By: Joseph Cescon and Krystal Leonov, Student-at-Law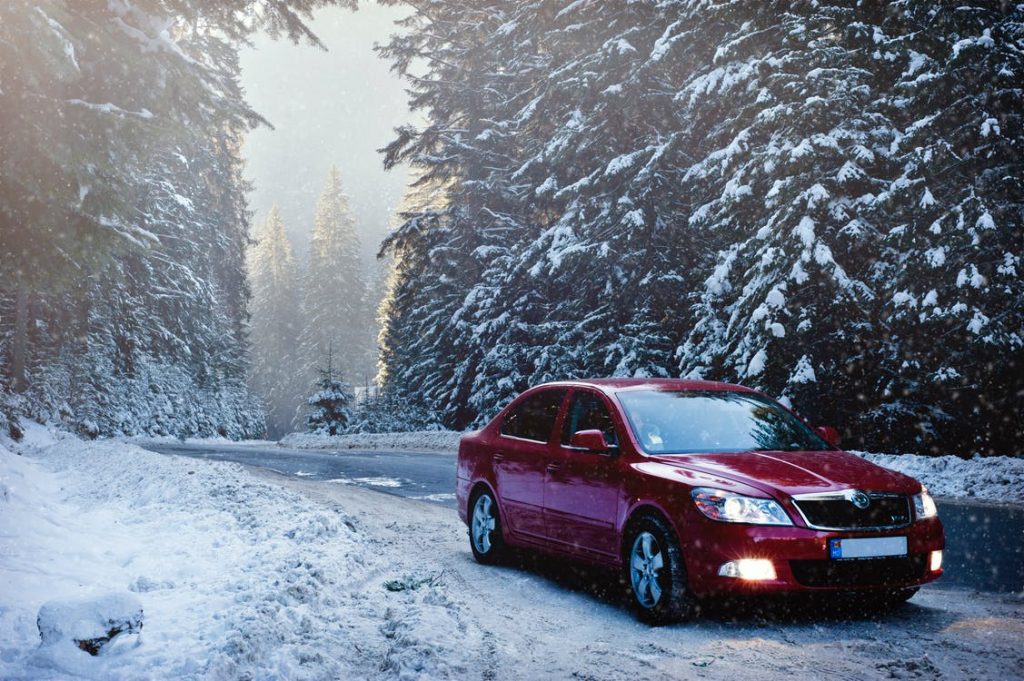 Winter driving can be tricky – almost 30% of car accidents in Canada happen on snowy or icy roads. 5% of those accidents happen during snowfall and more than 50,000 accidents that occur each year are due to precipitation.
Although Canadians are not strangers to driving in the snow, the cold Canadian winter continues to wreak havoc on the roads causing dangerous driving conditions. It is imperative to be prepared and winterize your vehicle and your driving style to keep yourself safe while navigating through tough conditions.
Below are steps to help keep your winter and holiday season collision free:
TIP 1: Winterize Your Vehicle
Battery
Your motor needs a fully charged battery to start in cold weather. Have your battery tested to avoid having to jump start your car in the middle of a frigid snow storm.
Ignition System
Replace defective ignition wires, worn out spark plugs and cracked distributor caps as they can cause a sudden break down.
Brakes
This is an obvious one – pulling, change in pedal feel or unusual squealing may indicate the brakes need repair.
Tires
In addition to using winter tires, always check your tires, especially before driving on a highway. Properly inflated tires will give you the best traction on winter roads and also increase your fuel efficiency. A tire that has been checked in a warm garage will actually be under-inflated when it is below zero outside- this is because tire pressure declines in cold weather.
Windshield Wipers
Make sure your wipers are in good condition and are not streaking. The last thing you need is low visibility due to bad wipers on top of bad weather conditions. Purchase wipers designed for winter use and fill up on the winter washer fluid in the -40 degree temperature range.
TIP 2:  Prepare for Driving
The safest strategy is to avoid driving in bad weather conditions: If you must drive, always tell someone where you are going, the route you plan to take and when you expect to arrive. If you don't arrive, people will know where to search for you.
Wear warm clothes that don't restrict movement.
Always have a fully charged cell phone: in addition, have a good car charger that you can use if your cell battery is low.
Keep the following items in your trunk:
Shovel
Booster cables
Antifreeze and extra windshield wiper fluid
Matches and "survival" candle
Extra clothing, mittens and hat
Road flares
Compass
Keep the following items inside your vehicle:
Ice scrapper
Road maps
Flashlight
First aid kit
Warm blanket
TIP 3: Avoid Collisions
The danger of skidding is greatest when you are taken by surprise. Since not all vehicles respond in the same way to slippery roads, learn how to handle your vehicle in all types of weather conditions.
Skidding
A simple way to avoid skidding is to SLOW DOWN. Allow extra travel time and be cautious when braking and changing lanes. Even careful and experienced drivers can skid which is sometimes caused by panic braking and sudden jerk-like movements. So what should you do in this situation?
According to Transport Canada, these are the appropriate steps to take when you are starting to skid:
Rear Wheel Skids (occurs when the rear wheels lock)

Take your foot off the brake pedal, if hard braking causes the rear wheels to skid.
Ease off the gas pedal if the rear wheels lose traction.
Shift to neutral (automatic) or push in the clutch pedal (standard).
Look down the road in the direction you want the front of the vehicle to go, and be aware of the vehicle and how it is responding to your steering.
To regain control, steer gently in the direction you want to go.
Once the vehicle is straight, return to a driving gear.
Accelerate gently.
Drive at a safe speed
Front Wheel Skids (Caused by hard-braking or by driving too fast)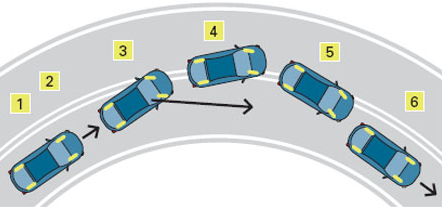 Release the brake if the front wheels skid from hard braking.
Ease off the gas pedal if the front wheels lose traction.
Shift to neutral (automatic) or push in the clutch (standard).
Wait for the front wheels to grip the road again.
Select drive (automatic) or release the clutch (standard).
Accelerate gently.
Drive at a safe speed
TIP 4: Stay Calm
As it is easier said than done, staying calm and collected is the best thing you can do. Try not to make any sudden movements and always drive according to the weather conditions.
If you or a loved has been injured in car accident, contact the critical injury lawyers for a free consultation