Patrick Brown spoke with Metro News about the Toronto police officer who blamed the victim of a cycling collision on July 6, 2016.
This is not the first time that police have suggested that pedestrians and cyclists are just victims of their own misfortune. The assumption needs to end because it sends the wrong message to the driving public.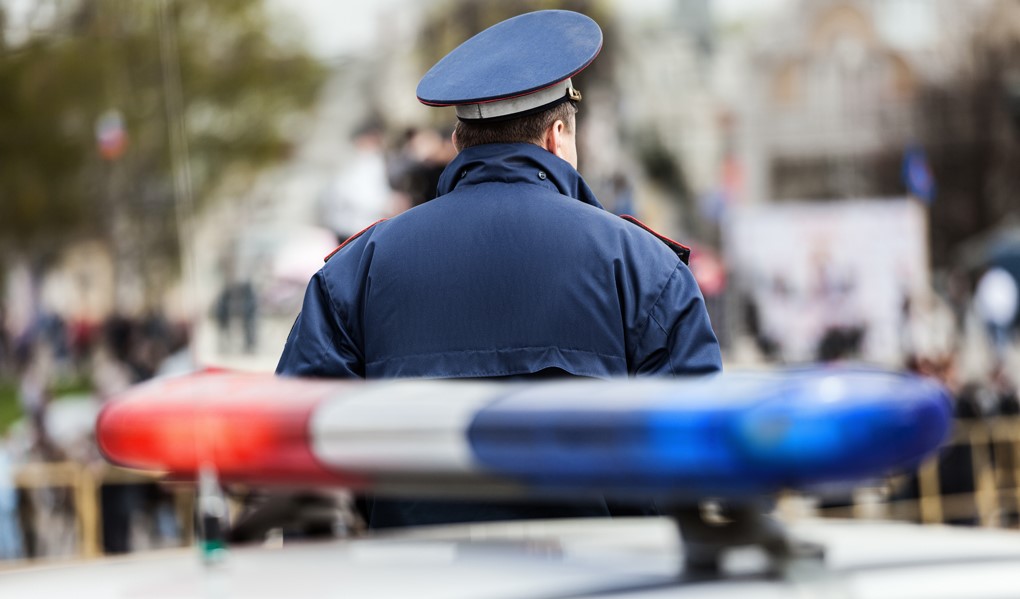 A Toronto police spokesman has apologized after comments he made regarding a fatal cyclist collision were labelled "victim blaming" by safety advocates.

A 71-year-old cyclist died Tuesday, after he swerved to avoid a left-turning van on Dupont Street and collided with a parked car.

In comments made to Metro and other media outlets, Const. Clinton Stibbe suggested the cyclist was at fault in the collision. He said the cyclist was travelling at a high speed and did not "approach the area with enough care."

But under Ontario law, the victim – riding in the right-hand lane next to parked cars – had the right of way, a fact Stibbe later acknowledged in a mea culpa on Twitter.

"I was wrong. Cyclist had right of way, didn't have to stop for car. Other factors contributed to crash," he tweeted Wednesday morning.

Some members of the city's cycling community thanked Stibbe for setting the record straight, while others took to social media to admonish him.

"You did the radio circuit and gave fuel to the bike haters. Good job, buddy," John Verhaeven wrote on Twitter.

"Please stop victim blaming," said Evan Herbert.

At press time, Stibbe had not replied to Metro's request for an interview.

Although he was glad to see Stibbe admit fault, lawyer and Bike Law Canada founder Patrick Brown said the officer's comments were unacceptable.

"It sends the wrong message to the driving public," he said. "It's that old Rob Ford culture of saying 'if you swim with sharks you're going to get bit.' It suggests cyclists are the victims of their own misfortune."

It's not the first time Toronto police – or Stibbe – have come under fire for how they refer to pedestrian and cyclists involved in collisions. Last month, Stibbe was criticized after he told Metro "impatient" pedestrians are the biggest problem at Toronto intersections.

Stibbe was also accused of victim blaming in 2012, when he chastised seven pedestrians hit on a single day in December for wearing dark clothing.

"It appears to me that there's a culture where police automatically think or assume that the bicyclist or the pedestrian is at fault," said Uri Samson, whose son, Tom, was killed by a hit and run driver in 2012.

Tom, a Grade 2 teacher at Swansea Public School and a father of two, was at the intersection of Lansdowne and Davenport when he was struck. Police initially blamed Tom and told his family he cycled through a red light.

The account never sat well with Tom's family, who were vindicated when a subsequent investigation concluded he was "stationary or at near-zero velocity" when he was hit from behind.

Uri said the police never apologized to him for tarnishing his son as a scofflaw cyclist in the media.

"It was absolutely horrible," he said. "Police should hold their tongues and wait until they can report something that's true, instead of just coming out and blaming the victim."

As a personal injury lawyer, Brown said he sees a "pattern" of police laying blame at the hands of pedestrians and cyclists only to have their findings overturned.

"When they put the blinders on and look at cyclists first and cars second, there's a tendency to see that reflected in the investigation and who gets charged," he said. "That needs to change."

To help clear the air, Brown urged police to release video they've obtained of Tuesday's collision to the public.

"I don't think there would be anything wrong with the police releasing the video to see if there were other witnesses," he said.

The investigation into the fatal collision is ongoing.
As seen in Metro News: https://www.metronews.ca/news/toronto/2016/07/06/police-backpedal-after-blaming-victim-in-fatal-collision-.html