Written By: Dale Orlando and Endrita Isaj, Student-at-Law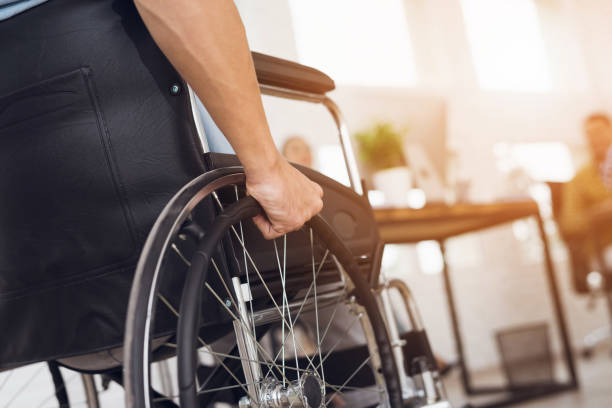 We are often consulted by people who have either made a claim for long-term disability (LTD) benefits and had their claim denied or who applied for and received LTD benefits for a period of time but have been told by their insurer that they no longer meet the test for entitlement to LTD benefits.
Disputing an insurer's determination that you do not qualify for LTD benefits is typically accomplished by suing the insurer.  Most people hope to have their LTD dispute resolved by way of full and final payment of past, present, and future payments under the policy.  They want the insurer out of their life once and for all!  Unfortunately, this outcome has traditionally been outside of the ability of the Court to award.   It is for this reason that the vast majority of claims against LTD insurers are settled by way of a lump sum settlement of all past and future entitlement to LTD benefits as opposed to receiving a Judgment at the end of a trial.  Insurers know that claimants prefer a lump sum award as opposed to receiving payments in dribs and drabs over years and, as a result, demand a significant discount off of the present value of the future stream of payments in order to be enticed to make a lump sum payment.  They are in a position to demand a significant discount since, if an agreement can't be reached for an appropriate lump sum amount, the insurer has two options.  They can choose to simply pay what they should have paid under the policy and reinstate the claimant or they can proceed to trial where their worst-case scenario is a declaration of disability coupled with an Order to pay arrears and interest.  Once the claimant has been voluntarily reinstated or has been declared disabled by a Court, they are entitled to continue to receive LTD payments from the insurer for such period of time that the insurer is satisfied that they continue to meet the definition for disability.  The insurer has an obligation to continue to adjust the file and may well determine at some point in the near future that the claimant no longer meets the test for disability and cuts them off once again.
To date, there is only one case in which a Court ordered a payment of future entitlement to LTD benefits.  In Brito v Canac Kitchens, [2011] ONSC 1011, after 24 years of employment with Canac Kitchens, the plaintiff, Mr. Luis Romero Olguin was dismissed without cause due to restructuring. On dismissal, Mr. Olguin received the statutory minimum of 8 weeks' notice and 8 weeks of benefits coverage. Mr. Olguin secured alternate employment, but was paid less and was not entitled to long-term disability benefits. Mr. Olguin was diagnosed with cancer 16 months after his dismissal from Canac Kitchens. He underwent several surgeries for his cancer and was deemed disabled on November 6, 2004. He sued Canac Kitchens for wrongful dismissal. The court held that reasonable notice was 22 months and that Mr. Olguin would have been entitled to his benefits during this 22 month notice period. The court concluded that Canac Kitchens would have to pay the full value of the long-term disability benefits that Mr. Olguin would have received to the age of 65, which was valued at close to $200,000, in a lump sum payment. The case went to the Court of Appeal, which upheld the decision of the trial judge to award a lump sum amount for future LTD benefits but set aside the trial judge's $15,000 award for punitive damages.
Should you have any questions about your LTD claim, contact the experienced lawyers at McLeish Orlando LLP who have the trusted expertise and knowledge to get you the disability benefits you are entitled to.