By: Joseph Cescon and Bryan Sansom (Articling Student)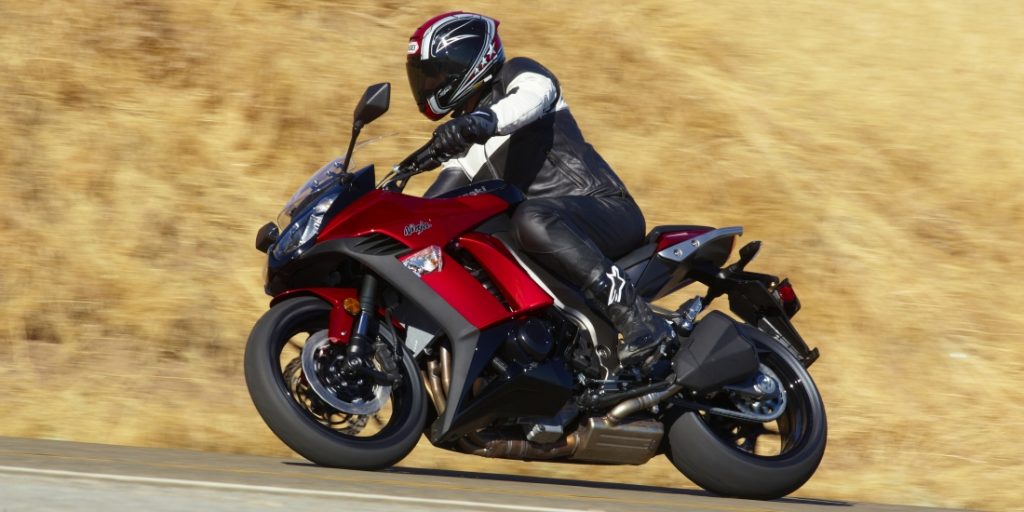 Now that the warm weather has arrived, motorcyclists are hitting the road. While it's a great time of year to ride your bike to work or cruise the countryside, it's important to keep safety in mind. Spending time and money on proper safety gear isn't an exciting part of riding a motorcycle, but it will help protect you and may even save your life. Motorcycle crash injuries are on the rise in Canada, with more than 1,600 injuries in British Columbia last year.
Helmets are the most critical piece of riding equipment. There are four types of helmets acceptable for motorcycle riding: Full-face, Modular (flip), Half, and Shorty styles. Every rider has a preference as to what style they like. However, riders should know that nearly 50% of all blows to the head sustained by motorcyclists impact the facial and jaw area. In other words, a helmet that offers full-face coverage is your best bet.
Your helmet should be in a good state of repair and meet at the minimum safety requirements as set out in the Ontario Safety Helmets Regulation under the Highway Traffic Act. In Canada, you must also wear a helmet that is certified by the Canadian Standards Association, the Snell Memorial Foundation, the British Standards Institute, the United States Department of Transportation, or the United Nations Economic Commission for Europe.
Regardless of the type of helmet you wear, be sure that it fits and has a functioning strap that you can properly secure.
A proper riding jacket can be a motorcycle-specific jacket, or a rugged garment made of leather or a synthetic material like ballistic nylon. Motorcycle specific gear is ideal as it often has integrated body armour. Materials such as standard nylon or lightweight cotton are not going to protect you if you fall.
Riding pants and gloves should be made from a similar type of durable material. According to the Transport Research Library in the U.S., if you fall off your motorcycle the tarmac will shred through denim in less than a second at 80km/h. Consequently, the damage to your skin and other tissues can be extensive if you are not properly protected.
Not only is choosing the right material for your apparel important, but the fit is crucial as well. Proper fit will allow you to stay warm and dry, and not billow or tug at high speeds.
Proper riding gear should also keep you visible to other motorists. Bright or fluorescent colours are ideal during the day, and reflective elements in the dark.
You should wear a motorcycle-specific pair of boots, or a pair of boots made from the rugged material mentioned above. Ensure your riding boots cover your ankles, and have soles that provide sufficient traction. Steel-toe footwear can help protect your feet, but the metal may cause additional injury if it becomes bent down onto the feet during an impact.
Finally, there is supplementary gear, such as back and spinal cord protectors, which offer additional protection. Depending on your comfort level and the nature of riding you do (e.g., sport-bike riders), supplementary gear may be worth consideration.
If you or a loved one is injured in a motorcycle accident, contact one of the critical injury lawyers at McLeish Orlando LLP for a free consultation.