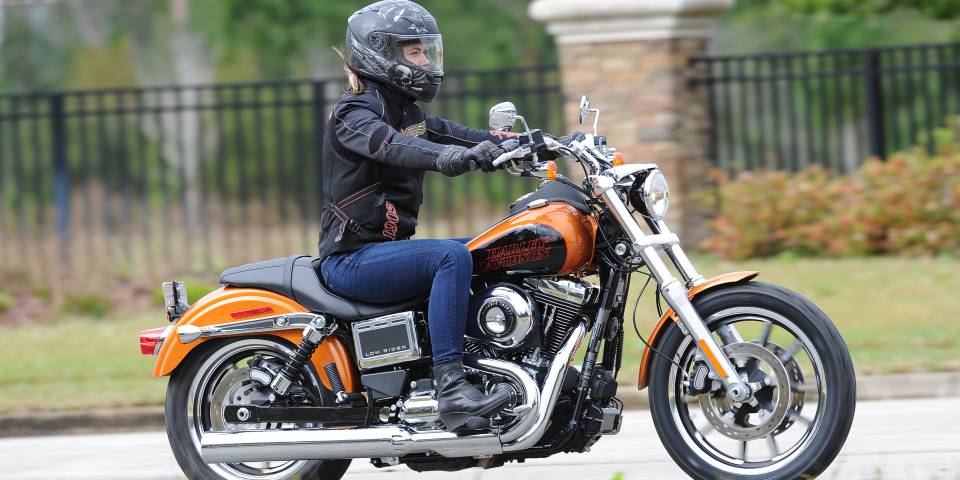 With summer nearly upon us, many people may be looking for new ways to enjoy the increasingly warm weather. Riding a motorcycle can be an exciting and fuel-efficient way to travel around and enjoy the scenery during this time of year. However, as a new rider, there are many things you should be aware of before hitting the open road to ensure your experience is both safe and enjoyable.
Educate Yourself
Before hopping on a motorcycle, it is important to be knowledgeable about the relevant information and licensing requirements for riding in your region.
In Ontario, motorcycling is governed by certain provincial laws. To drive a motorcycle you will need an M Class licence issued by the Ministry of Transportation. To apply for the licence, you will need to be at least 16 years old, pass an eye test and pass a written test about the rules of the road. Once you complete this, you will be given an M1 beginner's licence entitling you to drive a motorcycle in a limited capacity. You will need to complete further testing in order to obtain a full M Class licence.
While motor-assisted bicycles, otherwise known as mopeds, motorized scooters or vespas, are not considered motorcycles, you will still be required to hold a valid M class licence to drive on public roads in Ontario. This includes limited-speed motorcycles as well.
Motorcycle training courses and written resources are widely available and can be highly beneficial to new riders. To learn more about the limitations and requirements of the M Class licencing procedure, you can visit the MTO website here.
Insurance for driving a motorcycle or motor-assisted bicycle is mandatory in Ontario. Many automobile insurers offer policies for motorcycles and other recreational vehicles, and some insurance companies may offer a reduced rate if you already have another policy with them.
Dress for Success
Traveling in closer proximity to the pavement while riding a motorcycle can result in serious injuries should you slide out or become involved in a motor vehicle collision. Protective clothing and gear can help keep you comfortable on your rides and reduce your chance of serious personal injury.
In Ontario, the law requires that your wear a regulation helmet at all times when operating or riding a motorcycle. You are responsible for ensuring passengers are wearing a helmet as well. Sporting a good helmet reduces your risk of suffering a head or brain injury, and certain types have shields that can protect your face as well.
Gloves and heavy clothing made of material that can protect your skin in the event that you hit pavement are critical for a safe ride. As well, durable shoes with a rugged sole and a closed toe will prevent your feet slipping and guard against the elements.
Inspect and Double Check
It's a good idea for new riders to get into the habit of inspecting your bike before you ride. Before heading out, observe that your lights, signals and horn are all functioning properly. Confirm that your brakes, chain, belt and shaft are all in good condition, and check that tires are properly pressured and have not worn out. Ensuring you have a well-functioning bike decreases the chance of injury and increases rider confidence.
Knowing your route before you go also allows you to focus on the driving, and not on where you're going. As a new rider, try to plan simple, quieter routes with lower speed limits that are well-lit and free of obstacles or road hazards.
Always check the weather before you head out on a ride. Motorcycles react differently to various weather conditions than other vehicles. Rain can reduce visibility and make for a slippery ride. In the event that you must travel in the rain, remember to avoid sudden maneuvers, take turns slow and leave extra room for stopping. If the forecast is calling for snow, ice, or heavy winds or rain, it is best to leave the bike at home.
Ride Consciously and Know Your Limits
Motorcycles can be thrilling and exhilarating, however they can also be highly dangerous. Remain conscious and alert at all times while operating any motor vehicle. Avoid riding while angry or exhausted – your mental state will directly correlate to your operation of the motorcycle.
It is important to share the road, and recognize your place amongst the other road users. Motorcycles are smaller than other vehicles, so ensuring you are visible to others when making lanes changes, traveling through blind spots and crossing traffic is critical to your personal safety. Maintaining a safe stopping distance and looking ahead on the road can decrease your risk of danger and make for a more predictable ride.
While riding with passengers or traveling in groups can be fun, new riders should be cautious not to indulge in more than they can handle. If you are still gaining experience as a rider, your best option is to ride solo, however if you choose to ride in a group, make sure they are aware of your skill level before heading out.
If you or a loved one is injured in a motorcycle accident, contact one of the critical injury lawyers at McLeish Orlando LLP for a free consultation.