Written By: Nick Todorovic and Endrita Isaj, Student-at-Law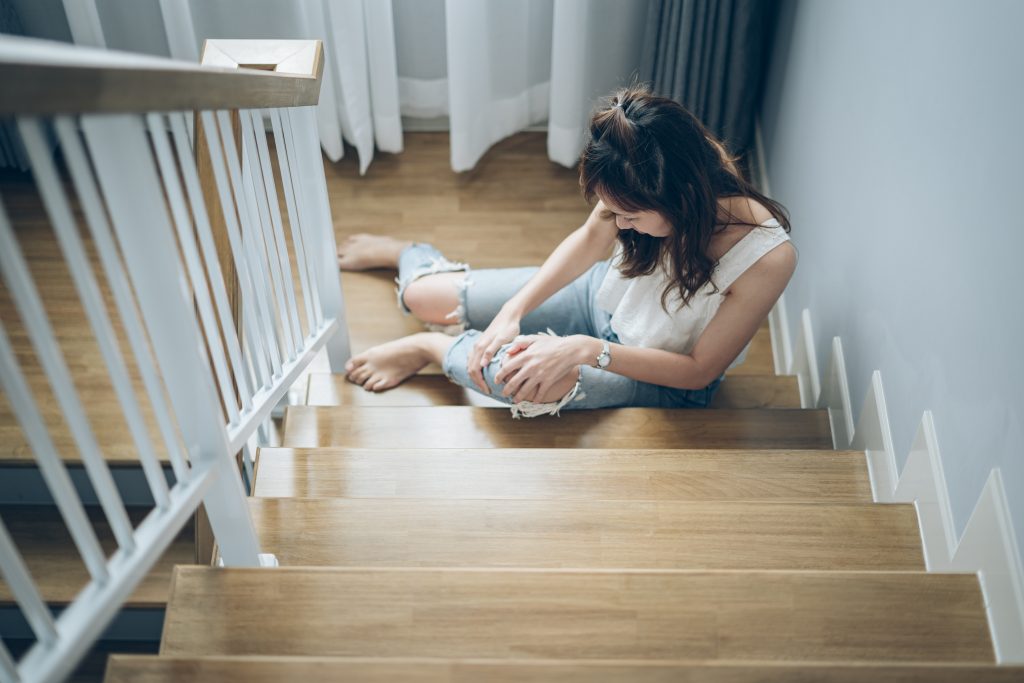 This November, McLeish Orlando is proud to support and highlight the important work of Fall Prevention Month. Every year falls are the leading cause of injury among older adults. Approximately 20-30% of Canadian older adults experience at least one fall each year.
Falls also frequently lead to hospitalizations. They account for 85% of injury-related hospitalizations among older adults. It is reported that the average older Canadian adult stays in the hospital for 10 days longer for falls than for any other cause. This can affect the independence of older adults and their ability to return back to normalcy after a fall.
It is not just older adults who are vulnerable to falls – children are also at a risk. Did you know that falls are the most frequent reason for traumatic brain injury in Canadian children under the age of 5? Falls are widespread and prevalent, evidenced by the fact that they are the leading cause for hospital admissions from injuries in children ages 0 to 9.
As the days get shorter and darker, the cold sets in, and we spend more time indoors, it is important to keep in mind some important tips to maximize your safety!
Safety Tips to Prevent Falls
Improve lighting around areas where there are stairs, landings or paths
Hold on to the handrails at all times or have at least one hand within easy reach of the handrail
Install functional handrails on both sides of the stairs and be sure to repair loose or broken handrails
Remove loose rugs around your home or fasten them with a slip-resistant backing
Do not place loose rugs on steps or at the top or bottom of stairways
Don't rush when using the stairs – take your time when going up and downstairs. Rushing is one of the major cause of falls
Remove your reading glasses when using the stairs
Avoid carrying objects on stairs such as large laundry baskets that may obstruct your view and require both hands to carry
Check prescription medications for side effects such as dizziness, drowsiness, fluctuations in blood pressure, loss of coordination or balance
Declutter your home and remove obstructions from walkways, hallways, and stairs
Use well-fitting footwear at all times
Safety Tips to Prevent Falls in Children
Keep floors clear of clutter and loose carpeting and remove any obstructions around your home
Check and inspect toys and play equipment for potential hazards or broken safety features
Immediately clean up spills to reduce the risk of your child suffering a fall
Use child-lock gates and locks to prevent access to staircases, ledges, and open windows
Keep these important tips in mind for Fall Prevention Month and in the months going forward to reduce the risk of a fall.
If you or a loved one have suffered a serious injury, contact the lawyers at McLeish Orlando for a free consultation.
Sources: Fall Prevention Month Website
https://www.fallpreventionmonth.ca/uploads/2020%20toolkit/promotional%20materials/ReadytoShareposts_2020_EN.pdf
https://www.fallpreventionmonth.ca/uploads/2020%20toolkit/promotional%20materials/fact%20bank/FPM%20Fact%20Bank%202020.pdf
"Preventing Falls on Stairs", Website: https://assets.cmhc-schl.gc.ca/sf/project/cmhc/pubsandreports/pdf/63637.pdf?rev=3f8a11e5-f56b-4347-aa16-5aa90f5b064e