Written By: Michael Warfe and Courtney Stewart, Student-at-Law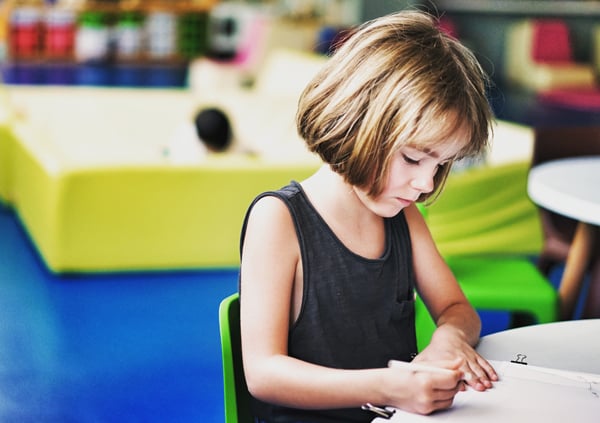 Earlier this year parents who had dropped their children off at a daycare in Roncesvalles, a booming neighbourhood in the west end of Toronto, were informed that the daycare building was being evacuated after part of the ceiling had collapsed, including parts of a ceiling fan.
Police were called to the scene and three children were treated for injuries.
While it was initially reported to both the public and the parents that none of the children were taken to hospital, parents of one of the injured children were called and redirected to an emergency department, where their daughter was treated for injuries to her face and eyes.
If your child is injured at a daycare, you and your child may be entitled to compensation under the Occupier's Liability Act. Under the Occupier's Liability Act, property owners and those having responsibility for and control over the condition of the property are legally responsible for ensuring that the property is reasonably safe for those using it. They must exercise reasonable care in their maintenance and inspection of the property.
Police investigated the cause of the collapsed ceiling and a City of Toronto building inspector was called to assist. The building passed inspection in 2013 and had not been investigated by the city since. City inspectors found no further risk of harm but stated that they will be requesting an engineering assessment of the building.
Parents with children at that daycare likely scrambled to find new daycares for their children in a city where waiting lists for daycares can be extensive. As these parents, and new parents looking for daycares for their children start their search, here are some points to consider:
Licensing
All daycares, including home-based care programs, require licenses if they care for more than 2 children under the age of two (including the care provider's own children), or if they care for more than 5 children over the age of two (including the care provider's own children under the age of six). If the daycare you are looking at should have a license, make sure the license is prominently displayed. Licensed daycares are required to meet the minimum standards set out in the Child Care and Early Years Act, 2014. Click here for more information on those standards.
Adequate Supervision
Minimum staff-to-children ratios are one of the standards included under the Child Care and Early Years Act. Ask what the staff-to-children ratio is at any potential daycare and ensure that there is adequate supervision for your child.
Childproofing
Ensure the daycare is childproofed. Take a look for the same things you did when you were childproofing your home, such as covered outlets, stairs blocked by gates, toxic substances out of reach and secure, etc.
Health and Sanitization
Ask about their health and sanitization policies to ensure that the daycare providers have handwashing policies in place for children and staff and that they regularly sanitize changing tables, toys and equipment.
Food Safety
Daycare health and sanitization extends to a daycare's food safety policies. To minimize the risk that your child will suffer a food-borne or allergy related illness, ask daycares how they store and prepare their food and what preventative measures they have in place for food allergies.
First Aid and Medication
Ask if the staff members are properly trained in CPR and pediatric first-aid. Look to see if they have a first-aid kit on hand. If your child may require medication you will want to ensure that the daycare has procedures on how to deal with health information, how to track and monitor medication administration and how to safely store medications.
Emergency Planning
Enquire about the daycare's emergency plan which should cover everything from health-related accidents to fire, violence and natural disasters. Ask when the last fire drill took place, how often the drills are practiced and make sure there are functioning fire extinguishers and smoke detectors in place.
It can be scary to entrust the care of your children to other people. Taking the time to investigate each potential daycare to assure yourself that they are meeting the standards under the Child Care and Early Years Act as well as your own personal standards will help make the process easier. If your child has suffered an injury as a result of inadequate daycare, contact one of the critical injury lawyers at McLeish Orlando for a consultation.