Written By: Lindsay Charles
Distracted driving is an incredibly dangerous activity that contributes to serious and tragic accidents on the road every year. With constant text messages, phone calls, emails, and app notification on our cell phones, it is very easy to get distracted. As a result, apps have been created to encourage safer driving, by disabling communications while the car is in motion. Some apps even allow you to see if your kids are texting and driving. Here are a few applications that help prevent distracted driving. Just download on your cell phone, as well as on the phones of your loved ones.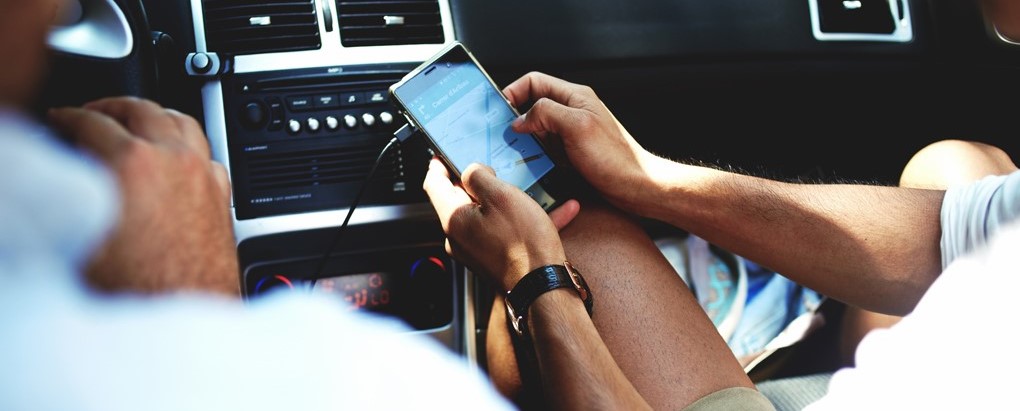 1. DriveSafe.ly
The DriveSafe.ly app allows you to communicate without becoming distracted while driving. This app reads text messages and emails out loud as they come in. It also can send an auto-response to let that person know you are unavailable. You can choose the messages to be read in either a female or male voice, or based on the gender of the texter, and although this doesn't necessarily pertain to safer driving, it's an awesome added bonus. The app is also fantastic because it does not drain the life out of your battery. You can opt for the free version of DriveSafe.ly or a paid one, which comes with added features.
2. SafeCell
Another great app that helps decrease & prevent distracted driving is SafeCell. This app intercepts text messages and phone calls before they reach you. It then auto responds to let that person know you're driving and aren't available. It also uses GPS to notify you of both local and state laws about using your phone while driving, which is a convenient feature to have while on a long road trip.
3. Canary
This app lets you know what's really going on when your loved ones are on the road. Canary is an app that informs you when texting, tweeting or Internet use is active while driving. As a result, it's an excellent app for parents to install on their kids' phones. You can also set alerts so that you are notified when the driver is going over the speed limit.
4. CellControl
CellControl connects to your car via Bluetooth and automatically takes over the system to prevent usage when the car is in drive. As soon as you press on the gas, the screensaver blocks out everyone, and as soon as you are in the park, you instantly have complete access again. This is an excellent option for ensuring absolute safety while on the road.
5. OneProtect
Another great app for parents is OneProtect, OneProtect allows parents to access and control their teenager's phones remotely, so they do not have to be physically present in order to monitor their cell phone usage. This app is especially helpful when driving, as it can track the speed of the car. When the car reaches a given speed, which is set by the user, the app will ask you to select if you are the driver or the passenger. If you are the driver, OneProtect disables calls and text messages being sent or received, as well as usage of all other apps. However, it allows you to still receive hands-free calls, texts and emails.
Although there is no way to completely eliminate or prevent distracted driving, these apps provide a great way to restrict the temptation of texting and driving, allowing you to be a little safer on the road.