Thanks to recent advances in technology, there many new car accessories that can be used for safe driving:
Enhance your entertainment
Provide convenience
Provide a safer driving experience.
These devices have made life easier in various aspects while driving your car, especially in terms of safety. Research has shown that drivers who use cell phones on the road are four times more likely to be in a collision compared to drivers who focus solely on the road. Drivers who take their eyes off the road for more than two seconds double their crash risk. By making use of these car accessories, you can lower your chances of getting into a car accident. Here are some of the best car accessories available that can help provide you with a safer driving experience: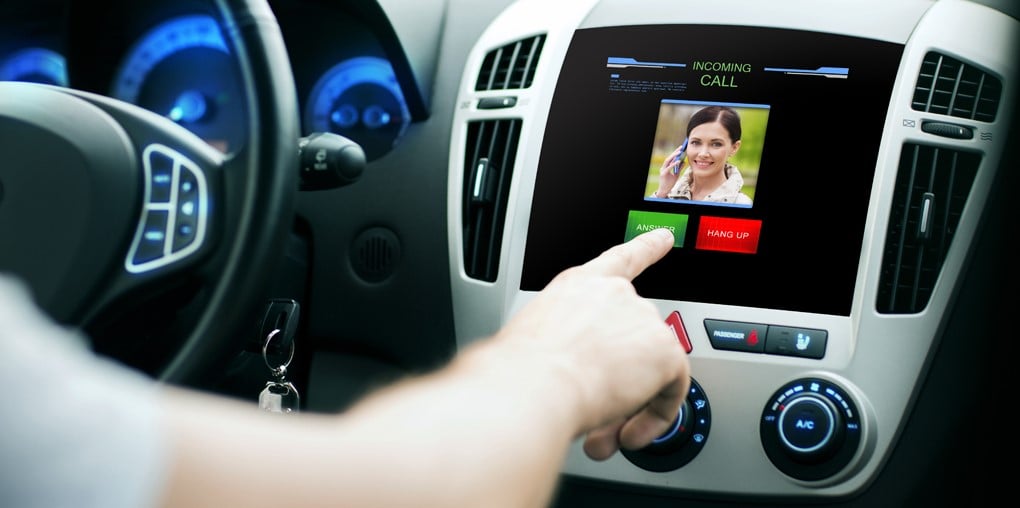 1. Voice Activated Controls with Parrot Asteroid Mini
Using your mobile phone can increase your chances of becoming distracted while driving. To help reduce the risk of distraction, you need an accessory that allows you to utilize your mobile phone without having to physically touch it. To do this, it must have voice-activated controls.
The Parrot Asteroid Mini is a multimedia system that mounts onto your dashboard. It's completely hands-free and integrates your audio system and mobile phone so that they can be accessed by voice-activated controls. It also allows you to access your navigation tools, points of interests and alerts. The platform is the ultimate, hands-free wireless remote for your entire car. Having this accessory in your car can decrease your chances of becoming distracted while driving as you no longer have to physically touch the device while driving
2. Dash Cam
Dash cams are quickly becoming a popular car accessory. They are useful in protecting you in the event of an accident where you are not at fault, as they can support your insurance claim. A dash cam can also promote safe driving because it monitors your driving at all times. Knowing that you will have a witness to constantly watch over you and how you drive will encourage you to become more aware of the road and become a safer driver.
3. Diagnostic Device
There is nothing worse than being on the road and seeing that engine light come on. When your car is performing poorly, it can heighten your stress levels and distract you from driving. This is when a diagnostic device is extremely handy. They plug right into your car's port and can provide mechanical and troubleshooting information about your car. Depending on the reading, you will know whether you need to get your car to a shop immediately, or if you can continue driving to your destination. Some versions allow you to sync the device with your smartphone, allowing you to check the status of your car's performance from your phone.
4. Universal Dashboard Mount
Universal dashboard mounts are great as they can be used with any device that you have in your car. They can hold your phone, GPS, a music device, and many other items. By placing your device on the mount, you are no longer scrambling to find your device, nor are you holding it in your hands using it. You will be keeping it at arm's length, but not in a position where you can access it while driving. Also, with Ontario's distracted driving law in effect, you can avoid any fines and penalties by having an accessory like this to keep you in check.
5. Bluetooth Headset
An alternative to a mounting your device on your dashboard is a Bluetooth headset. This option is affordable, and best of all, they slip right into your ear. These powerful devices allow you to answer and decline phone calls hands-free, as well as talk on the phone while keeping both of your hands on the wheel. It is still highly recommended you avoid phone calls while in the car, however, a Bluetooth headset allows you to stay focused on the road, decreasing your chances of being in a car accident.
Driving is a privilege that should always be done responsibly. These great car accessories ensure a safe driving experience, while also allowing you to indulge in the most popular and innovative tech gadgets.