Written By: William Harding and Ryan Marinacci, Student-at-Law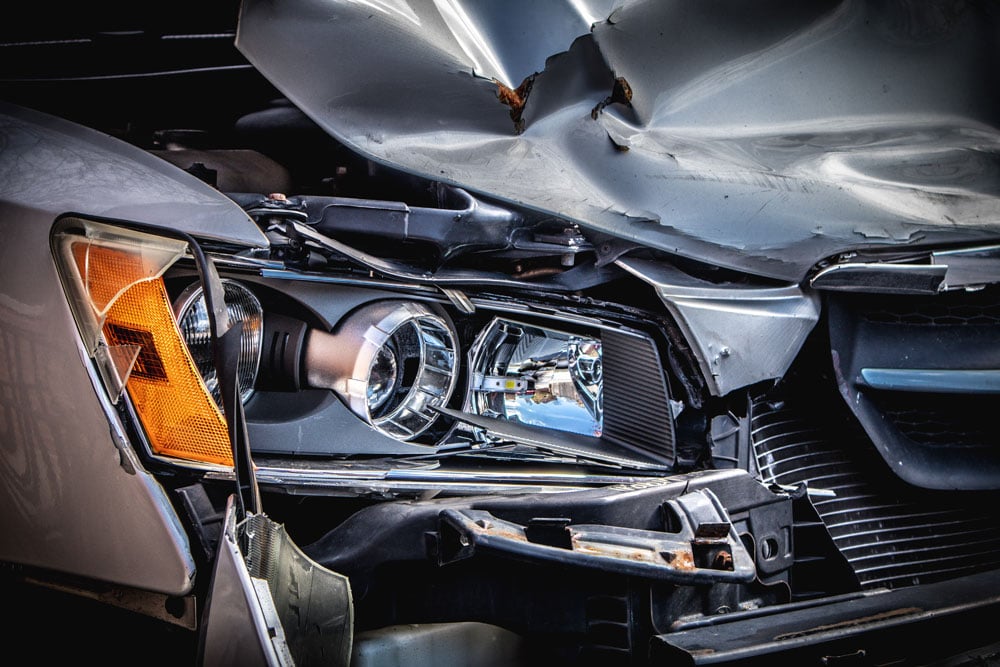 Car accidents regularly have devastating consequences on the lives of those involved.  Significant injuries coupled with navigating the complexities of the legal system in order to seek redress can be stressful and onerous.  Here are 10 common mistakes to avoid after a car accident.
Do not leave the scene of the collision. Failing to stop at the scene of a collision is an offence under s. 320.16 of the Criminal Code punishable by a term of imprisonment.  In addition to attracting criminal sanction, fleeing the scene can also have legal consequences in the civil context by hampering the investigation into the circumstances of the collision.
Do not forget to call 9-11. Recordings of 9-11 phone calls often provide important details regarding the immediate reactions and impressions of individuals involved in a collision.  Those early reactions and impressions can be lost without the contemporaneous recordings offered by calling 9-11 from the scene.
Do not move your vehicle unless doing so is necessary for safety reasons. The post-collision resting positions of vehicles can be key to determining the mechanics of a collision and how fault might be apportioned between the drivers, especially in the event of a serious collision.  Moving the vehicles can prevent investigating officers from making these important determinations.
Do not leave the scene without the other driver's information. Do not negotiate.  Demand the insurance slip and driver's licence of the other driver and note their licence plate number.  Information easily gets lost and slips through the cracks in the mayhem after a crash.  Having your own easy access to the information of other parties involved will avoid having to rely on the police or the insurance company to pursue legal action.  This saves time and legal resources.
Do not withhold details from the police. Describe in as much detail as you can the collision and everything leading up to it.  Describe everything you saw, felt and heard.  This will help ensure that these details make it into the police records, which is often one of the first places legal counsel will look in order to determine liability for a collision.
Similarly, do not withhold details about any of your injuries to paramedics attending the scene. Report every ache and pain that you have and use descriptive words.  Is it sharp, is it dull, does it burn or does it tingle?  What body parts?  Use rating scales too, and say whether the pain is at 1, 5 or 10 out of 10.  Creating a paper trail of your injuries and impairments is important in personal injury lawsuits, and that paper trail often starts with the ambulance call records where the first responders will note your initial symptoms.
Do not speak to insurance companies before talking to a lawyer. Do not give a recorded statement.  Do not sign anything.  What seems like a harmless detail could seriously hurt a claim down the line.
Do not hire the first lawyer that comes knocking. Research potential lawyers to make sure you hire a lawyer from a firm with a proven track record of obtaining outstanding results for clients.  Here are things you should do before calling a personal injury lawyer, five questions to ask a personal injury lawyer and how to choose a personal injury lawyer.
Do not miss a limitation. For most actions, the Limitations Act, 2002, SO 2002, c 24, Sch B, imposes a two-year limitation to start a lawsuit from the date of loss.  In the case of car accidents, the date of loss is the date of the accident so the limitation usually starts to run on that day.  That means you will have two years to take legal action and seek compensation for your injuries from the date of the car accident.  A claim started after the two-year mark is susceptible to being struck for missing the limitation so it is best to avoid that altogether by issuing the statement of claim and starting the lawsuit within two years of the accident.
Do not give up. Legal proceedings can wear a person down by taking years to resolve.  Do not become defeated by this process and settle for a result that is less than what you deserve.