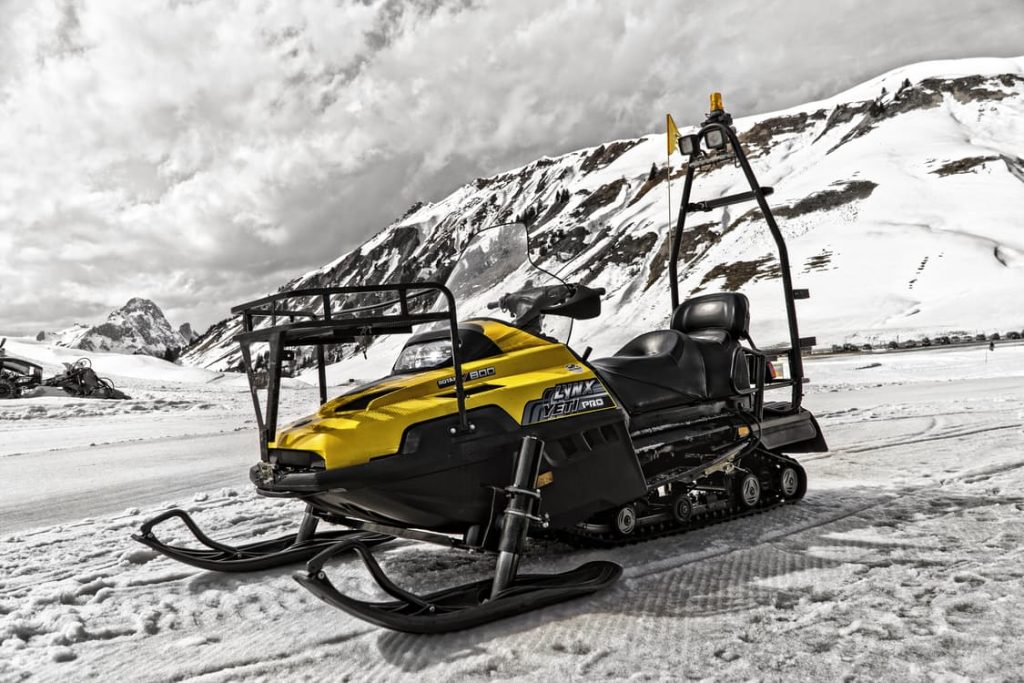 Winter has arrived! And along with snow come a variety of winter sports and activities. During these winter months, many Canadians will hop on their snowmobiles and take to the trails and frozen waterways. The following primer will identify some common hazards and help you and your family stay safe while riding this winter.
The Basics
All those who wish to operate a snowmobile must follow the provisions set out in the Motorized Snow Vehicles Act. The Act requires, among other things, that an operator carry a driver's licence, a valid motorized snow vehicle operator's licence (MSVOL) or their snowmobile registration permit, as well as a valid insurance card. The Act also regulates speed and how to properly cross roadways.
Regulate Your Speed
Snowmobiles are self-propelled vehicles capable of travelling at high speeds. They are also equipped with very few safety features designed to protect the driver or passenger, such as a roll bar or seat belts. It is important to drive at a speed that is appropriate given the circumstances. Many trails have posted speed limits, and provincial regulation stipulates speed limits to be observed on designated trails, roads, and in public parks. In situations where the conditions are particularly bad, common sense should prevail and you should travel at a speed that allows you to remain in control of your snowmobile. Anyone who has driven a snowmobile knows that its braking ability is typically inferior to that of an automobile. That is, it typically takes longer to complete a stop on a snowmobile – this should be taken into consideration and inform the speed at which you choose to drive.
Your speed is also an important consideration given that the snow can conceal hazards, such as chain-link fencing, posts, or deep pot-holes. High-speed collisions with such hidden objects could result in very serious orthopedic, brain and spinal chord injuries.
Safety Precautions Before Hitting the Trail
Safety precautions can also start before you even hit the trail. For example, it is helpful to check the forecast and the condition of the trails, if possible. This is particularly important if you plan to go on a long ride or if you plan to traverse frozen bodies of water.
You should also be careful when loading and unloading your snowmobile(s) from your vehicle. Using proper equipment and an additional person to spot or supervise may help prevent unnecessary injuries.
Safety on the Trail
Ideally, riders will have some form of first-aid or emergency medical training. Should anything happen, you may be many kilometres from the nearest emergency medical center. The ability to provide CPR or other medical assistance may help ameliorate injuries or even save a life. Of course, not all riders will have such formal training, but a properly equipped first-aid kit is a good start.
It is also important to have the right equipment and gear. Well-insulated and waterproof clothing, including warm and wind-proof gloves, goggles, and boots are essential. The snowmobile is obviously not covered or heated like a car, so these essential pieces of gear will help keep you warm. Perhaps more importantly, they may also keep you warm and protect you or a fellow rider in the event of a breakdown, or an accident and or injury. It may be surprised how easily frostbite can occur in winter weather conditions:
Wind chill at or below – 25°C: risk of frostbite to exposed skin
Wind chill at or below – 35°C: frostbite in 10 minutes or less
Wind chill at or below – 60°C: frostbite in less than 2 minutes
Another crucial piece of gear for you and any passengers is a helmet. Head injury is the leading cause of death and serious injury among snowmobile riders. Regulation 160 (found here) of the Highway Traffic Act sets out the requirements that a proper helmet should conform to when operating a motor assisted vehicle (which includes a snowmobile).
It is also a good idea to regularly maintain your snowmobile, and start your trip with a full tank of gas. This will minimize your chances of mechanical failure or become stranded with no fuel. For these reasons, it is also a good idea to never travel alone.
Children and Young Riders
The Ontario Ministry of Transportation requires the driver of a snowmobile to be at least 12 years old and carry a valid motorized snow vehicle operator's licence. However, based on the physical strength and mental maturity required to safely operate a snowmobile, the Canadian Paediatric Society recommends that children under the age of 16 not operate a snowmobile. The Society further advises that due nature of the bumpy ride and lack of seat belt or safety harness on most snowmobiles, children under the age of 6 should not ride as passengers.