Written By: Joseph Cescon and Ryan Marinacci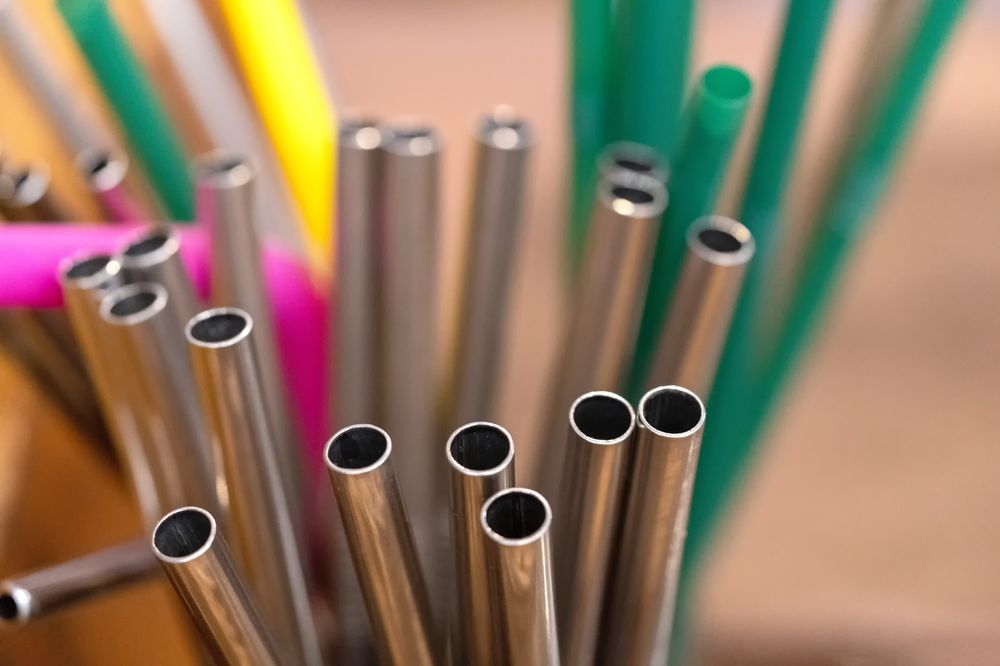 You've no doubt seen the heart-wrenching video of the sea turtle with a straw up its nose that is arguably more challenging to watch than Sarah McLachlan's heart-wrenching mid-2000s ASPCA commercials (we'll leave it to you, Dear Reader, to judge).
The video of the male Olive Ridley turtle in Costa Rica having a 12 cm plastic straw removed from its nostril sparked widespread debate about one-time use plastics and was surely part of the impetus for so many parliamentarians to support legislative change on the matter (no one is immune to a compelling meme these days).
The negative environmental effects of single-use plastic straws cannot be overstated.  This has resulted in concerted efforts to curtail their use, including bans and the rise in popularity of reusable straws.  Indeed, in support of environmental awareness, McLeish Orlando regularly distributes metal straws at conferences and other firm-sponsored events.
That said, metal straws must be used safely, otherwise they can pose significant health risks.  Take for example the real and tragic case of Elena Struthers-Gardner, a 60 year-old woman from the United Kingdom who recently died after being impaled by her metal straw.  Ms. Struthers-Gardner fell forward onto a mason jar with a ten inch metal straw through the lid, which pierced her eye and went into her brain.  This recent tragic event has emphasized the need for awareness as countries around the world quickly move to phase out plastic straws completely, including Canada.
Ms. Struthers-Gardner's untimely death has been a cause of real concern about the impact of reusable straws on their intended audience, leaving us to wonder, have we leapt too quickly on-board the solution-caused problem of metal straws?
As the cost-benefit debate continues between plastic straws and their metal counterparts, here are five things you should not do when using a metal straw.
Do not use metal straws with lids.
Lids hold metal straws in place and prevent them from moving out of the way, according to Brendan Allen, the assistant coroner in Ms. Struthers-Gardner's case. Keeping the straw in place with a lid is no-doubt convenient, but it is not worth the risk created by having a fixed sharp metal object anywhere near your face and body.  Allow the metal straw to move around freely and forego the lid—it could quite literally mean the difference between a superficial cut or bruise, and a life-threatening injury.
Do not use metal straws with bottles or anything else with a narrow mouth.
Similar to lids, narrow mouth drinking receptacles can fix metal straws in place and prevent them from moving out of the way.  This means that in the worst case scenario of high impact contact between a person and drink container, the metal straw might penetrate tissue instead of simply being pushed aside.  If you are opting for a bottle or other small mouth drinking container, take the safest route and avoid straws entirely.
Do not use metal straws in cars, while walking, or any other time while in motion.
We all know that accidents happen.  What could be worse than getting into a head on collision or coming to an abrupt stop while mid-sip with a metal straw in your mouth?  Never use a metal straw while you are in any kind of motion.  Once again, the convenience of drinking your beverage with an eco-friendly straw is not worth the small but deadly risk of getting into an accident while doing so.
Remove metal straws from drink containers when not in use.
As discussed, metal straws can be a serious health hazard if not used safely.  You know your drink with the metal straw is on the table or counter, but others might not.  And just as you wouldn't leave other dangerous objects lying around, it is best safely store away your metal straws when not in use.
Do not allow children to use metal straws.
Starbucks was among the first to adopt metal straws, distributing them amongst customers as early as 2012.  However, the program ended abruptly in 2016 when Starbucks recalled over 2.5 million metal straws after reports of children cutting their mouths on their sharp edges.  For this same reason, children should never be allowed to use metal straws. As parents and guardians know all too well, children often take-off running drink in hand, particularly on hot summer days with any beverage containing "Real Sugar" or <gasp> high fructose corn syrup.  And just as children should never run around with scissors, keeping metal straws out of arm's reach is the safest way to prevent horrible accidents.
Still need a straw while on the go?  Consider using a paper or reusable soft silicone alternative, we are too.
If you or someone you know has been injured, contact the team at McLeish Orlando for more information about your rights, and receive a free consultation.
Photo by photographer: tonaquatic/iStockphoto