Written By: Bryan Sansom and Danika Winkel, Summer Student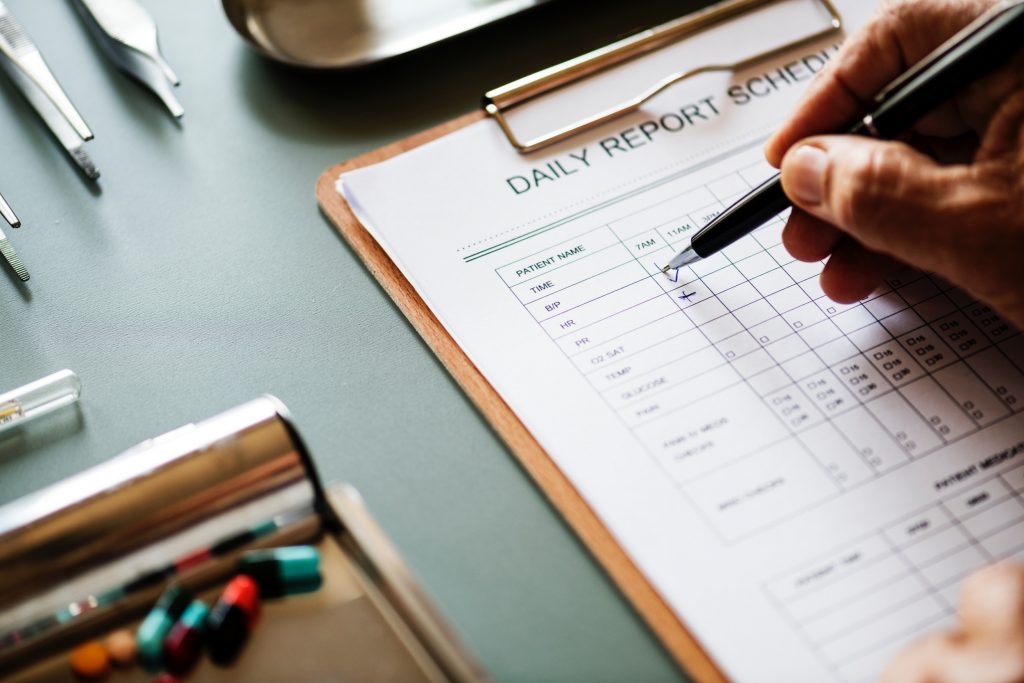 If you are injured in a motor vehicle accident, it is important to know who can help you get back on your feet quickly. The following is a brief look at what medical benefits are commonly provided to victims of car accidents in Ontario as well as some tips on how to effectively manage your post-accident care.
Ontario SABS: What is it?
Insured drivers in Ontario who are injured in a motor vehicle accident have access to a certain amount of medical benefits through the Statutory Accident Benefits Schedule (SABS), a no-fault insurance scheme included in every Ontarian's automobile insurance policy. 
The amount of medical and rehabilitation benefits that an injured person will be entitled to depend on the severity of their injuries.  Individuals labelled by their insurer as having "minor injuries" will receive significantly less medical and rehabilitation benefits than those deemed "catastrophically injured". Whatever the amount, once this money runs out, an individual generally cannot go back to ask for more.
So how can you maximize your benefits claim?
Know Your Treatment and Service Options:
The SABS provides a list of services and expenses that may be covered through its medical and rehabilitation benefit program, so long as these services are deemed "reasonable and necessary" for recovery. Following a car accident, our clients commonly require rehabilitation services provided by social workers, speech language pathologists, chiropractors, physiotherapists and personal support workers.
The underlying purpose of the medical and rehabilitation benefit provided through the SABS is to reduce the effects of any disability caused due to a motor vehicle accident and help injured people get back to their old lives. For this reason, the list also includes coverage for assistive devices such as prescription eyewear, hearing aids and dentures.
However, the list of medical and rehabilitation services covered under the SABS is incomplete as popular treatments such as kinesiology, massage therapy, acupuncture and traditional Chinese medicine are not listed. Section 15(h) of the SABS states that the insurer will cover "other goods and services of a medical nature that the insurer agrees are essential for the treatment of the insured person". This provision effectively sets a higher standard for an unlisted SABS treatment to meet than the "reasonable and necessary" standard applicable to a listed SABS treatment. If an individual cannot show that the proposed unlisted treatment is "essential" that person will likely have to pay for that treatment out-of-pocket. Most often, potentially risky or addictive treatment is unlikely to be considered "essential". If a proposed treatment might risk further injury or harm to the injured person, it becomes difficult to justify to the insurer.
Rely on Knowledge of a Case Manager and a Lawyer:
When a catastrophically injured client comes to McLeish Orlando with an injury caused by a motor vehicle accident, we often put them in contact with case managers or occupational therapists (OT's). These individuals act as a "team captain" focused on getting the injured person back to their old life as soon as possible. The case manager co-ordinates with the injured person, their lawyers, insurers and other treatment professionals, in order to assess the injured person's care needs and set up an effective treatment plan. They also help to ensure that your care is streamlined: this means more money spent on actual treatment, and less on unnecessary assessments.
When a person's injuries are deemed catastrophic, the SABS stipulates that the cost of this case manager will fall under the individual's medical or rehabilitation benefits. This expense will not be covered by the medical or rehab benefits in the case of a non-catastrophic or minor injury. Although a case manager may not be automatically provided in non-catastrophic cases, hiring a case manager is a wise investment in order to ensure that your benefits are being used effectively.
Be aware of your Benefit Limits
Unfortunately, changes to Ontario automobile insurance policies have led to significant cuts in the amount of medical benefits Ontarians can claim, following a motor vehicle accident. Many clients are surprised when they run out of money for treatment but still feel as though they have not fully recovered. In addition, clients will often assume that whatever services not covered by SABS medical benefits will simply be covered by their Ontario Health Insurance Plan (OHIP). Unfortunately, this is not always the case. Many rehabilitation services, such as community-based vocational, psychological, occupational therapy, massage therapy, speech language pathology and chiropractic services are not available through OHIP, meaning that Ontarians must pay out of their own pockets to access these services.
A personal injury lawyer can help when your benefits do not match your care needs. A care team comprised of qualified professionals can help ensure that your recovery is as fast as possible and that you do not regress.
Recognize your Ability to Appeal
Personal injury lawyers work with their injured clients to ensure that these individuals receive the necessary benefits to make the best possible recovery.  Insurers are interested in keeping their payout low, and are often reluctant to classify injured victims as "catastrophically" or "seriously" impaired. The lawyers at McLeish Orlando work with seriously injured clients to appeal their accident benefits classification at the Ontario licence appeal tribunal (LAT), when it appears that a person's injuries have been improperly classified by their insurer. An improper classification can have a major effect on a person's access to treatment; someone deemed to have a minor injury by their insurer will only be entitled to a maximum of $3,500, while a person deemed catastrophically injured may be entitled to up to $1 million.
In the event that you are injured in a motor vehicle accident, talk to a personal injury lawyer about your options when it comes to a medical and rehabilitation benefits claim.