Written By: Nick Todorovic and Courtney Stewart, Summer Student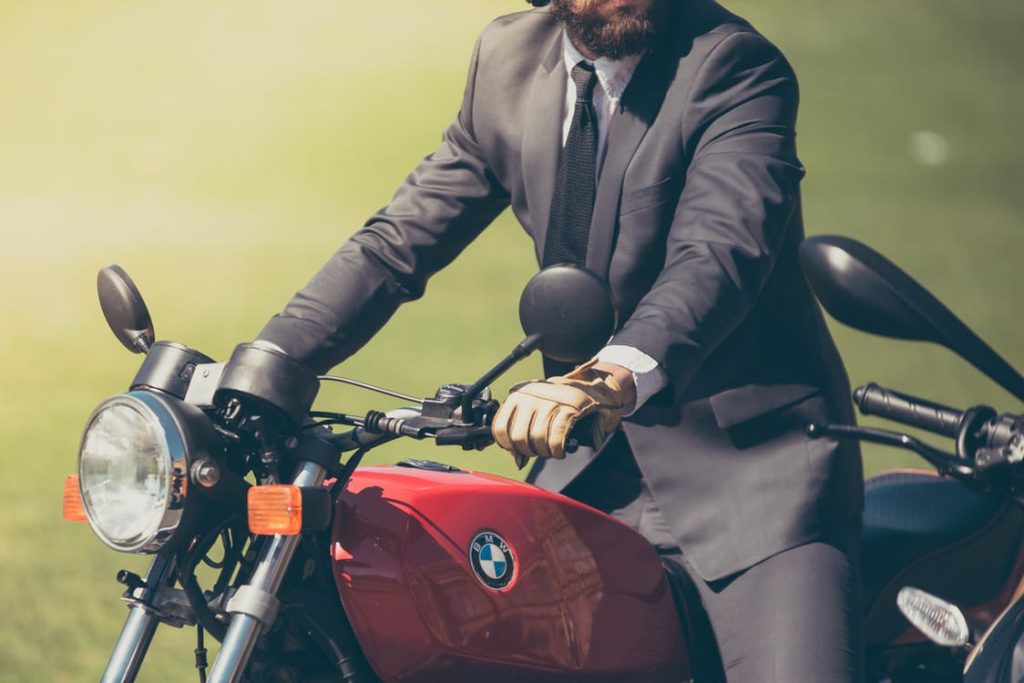 In Ontario, it is mandatory to have motorcycle insurance for any motorcycle you ride on roadways. Having insurance is also an essential part of ensuring that you and your family get the care and compensation you require in the event of a collision.
Motorcycle insurance can protect you from personal liability in the case of an at-fault collision, pay for important medical and rehabilitative care if you or your passenger are injured, and can help you pay for the cost of repairing or replacing your damaged motorcycle.
Beyond the minimum insurance that is required, you can choose to increase your level of coverage in important areas, such as accident benefits, as well as select optional coverage areas, such as insuring your bike against theft.
Mandatory vs Optional Coverage
Mandatory motorcycle insurance, as the name suggests, is the type of insurance that you are required to have, by law. For things that are not covered under your mandatory insurance there are various optional insurance products that you can purchase. Optional coverage focuses on compensating you for the cost of replacing or repairing your motorcycle following theft, non-collision related damages or following collisions where you are found to be at fault.
Mandatory motorcycle insurance includes:
Third Party Liability protects you from being held personally liable for damage you might cause to other persons and/or their property. Ontario riders are required to have a liability limit of at least $1 million.
Increasing your third party liability limits up to $2 million or more is a great idea and typically only requires a nominal premium increase. If another insured driver causes serious injury to you or a family member and they only have $1 million in liability insurance, you can access additional money from your own insurance company, up to your own liability limits, in order to be fully compensated for all your injuries and losses. Additionally, having higher liability limits will further protect you from personal liability.
Accident Benefits compensates you for medical expenses, funeral expenses, rehabilitation and loss of income following a collision.
Accident benefits coverage was drastically reduced as of June 1, 2016, so it is important to talk to potential insurance providers about bumping up your accident benefits coverage and making sure you understand what potential policies will actually be providing you and your family.
Direct Compensation Property Damage covers the damage to your motorcycle if you are involved in an incident with another insured motor vehicle, and they are found to be at fault.
Optional Motorcycle insurance choices include:
Collision coverage covers the cost (up to actual value minus your deductible) of repairing or replacing your bike if you are in a collision.
Comprehensive coverage covers theft of your bike or damage that occurs to your bike through vandalism, fire, falling objects, lightning, explosion, windshield damage, or impact with an animal (so long as damage is not the result of a collision).
"All Perils" coverage combines Collision and Comprehensive coverage.
Specified perils coverage covers against damage caused to your motorcycle by specific situations only (such as fire).
Finding the Right Insurance Provider
Not all insurance companies offer motorcycle insurance, and some companies will not insure certain types of motorcycles, such a sports models. Since having insurance is mandatory, and having the right kind is so important, you should call a number of insurance providers before making your choice.
Make sure you ask potential insurance providers as many questions as you need to until you know exactly what you are getting with your insurance policy and you are satisfied that you have the best insurance to suit your needs. Go into the conversation armed with the knowledge of the different options you might want and make sure everything is explained to you, especially if you are getting conflicting quotes.
The Cost of Your Insurance
The cost of insuring a motorcycle depends on a number of factors including your age, experience, your previous claim history, your driving record, where you live, whether you have taken a safety course your provider recognizes, and what kind of motorcycle you are driving including the type, age, and engine size.
Since insurance prices can vary greatly depending on what motorcycle you insure it can be a good idea to get an insurance quote before putting money down on a bike.
Remember that the cheapest insurance you can get isn't always the best – ensuring that you or your family are adequately covered following injury in the unfortunate event of a collision should be an important factor you consider when choosing motorcycle insurance.
If you or a loved one is injured in a motorcycle collision, contact one of the experienced critical injury lawyers at McLeish Orlando LLP for a free consultation.