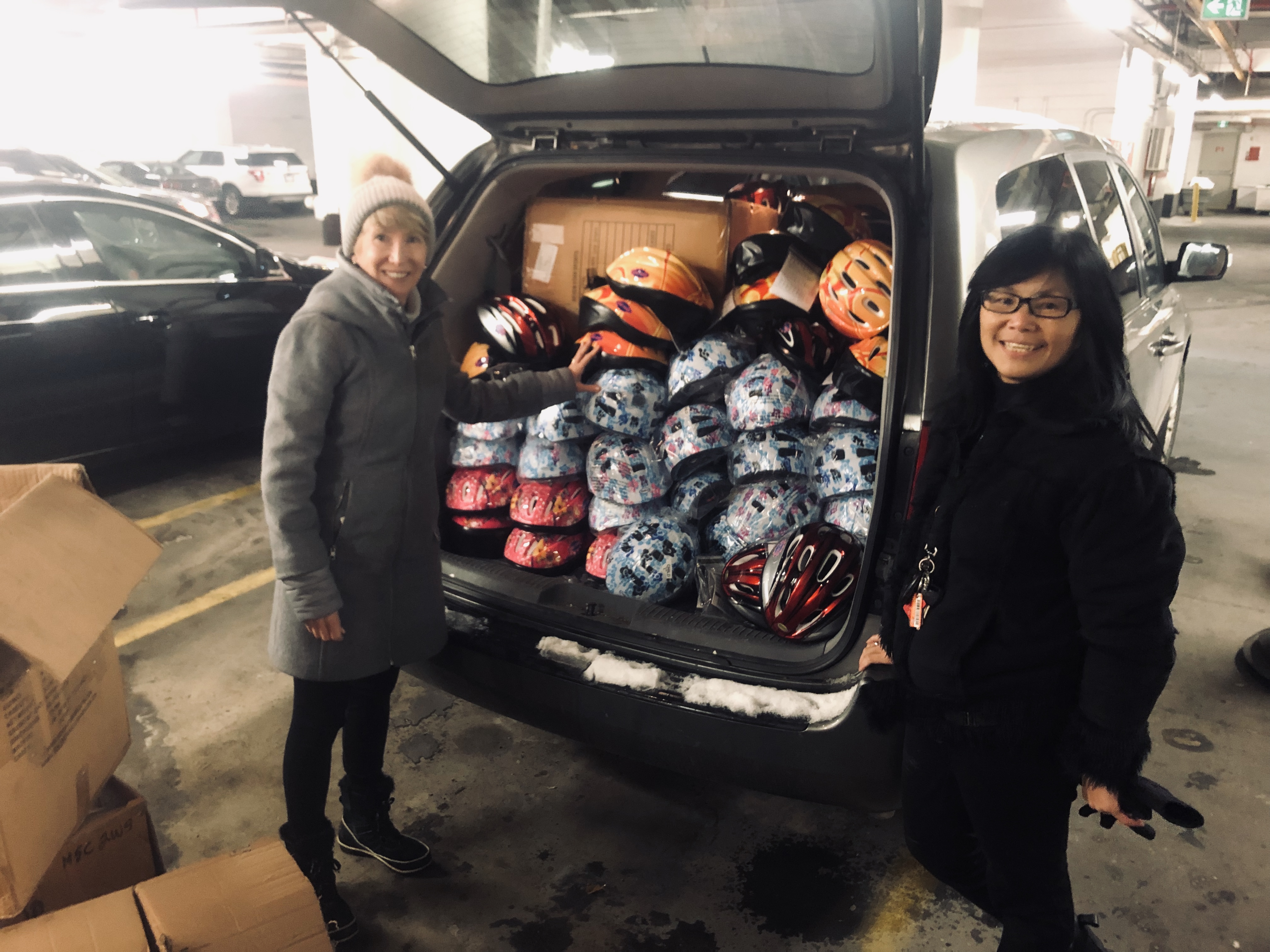 Holly Reid (pictured left), is a safe cycling advocate, and member of Cycle Toronto's advocacy group for Wards 15 and 16 – Cycle Don Valley Midtown.  She writes the Cycling column for Leaside Life. Below, she explains what The Flemingdon Bike Hub is, and what it intends to do this year:
"The Flemingdon Bike Hub will be opening in 2019 to serve both the Flemingdon and Thorncliffe Park communities. These communities are among the poorest in the city, and promoting cycling is part of an overall public health initiative. The Flemingdon Bike Hub was spearheaded by Flemingdon Health Centre and The Neighbourhood Organization (TNO). It is funded by Toronto Solid Waste, and will be operated by Evergreen BikeWorks. It is the fourth Bike Hub to open in the city, the others being in Scarborough, Jane and Finch and South Riverdale.
The mandate of the Bike Hub is to promote safe cycling in the community, divert discarded bikes and bike parts from the landfill, and teach bike mechanic skills to refurbish, rebuild and repair bikes. Initially the focus will be on getting youth involved, but that will soon expand to all ages, with age-specific programming, including; safe-cycling education, newcomer orientation, as well as family and group rides.
Unfortunately, one of the barriers to cycling for many families in the community is having a helmet. Bikes are easy to get – plenty show up in the garbage and can be refurbished. Used bikes are often donated, but for safety and sanitary reasons, helmets must be new and the cost is often prohibitive for many of these families. And because it is the law for anyone under the age of 18 to wear an approved helmet when riding a bike, we cannot allow people to participate in safety education and guided rides without a helmet." – Holly Reid
Bicycle safety is very important to McLeish Orlando, therefore we decided to donate 12 large boxes of helmets to this project. We are excited to support such an engaging program, and look forward to Bike Hub's official launch!