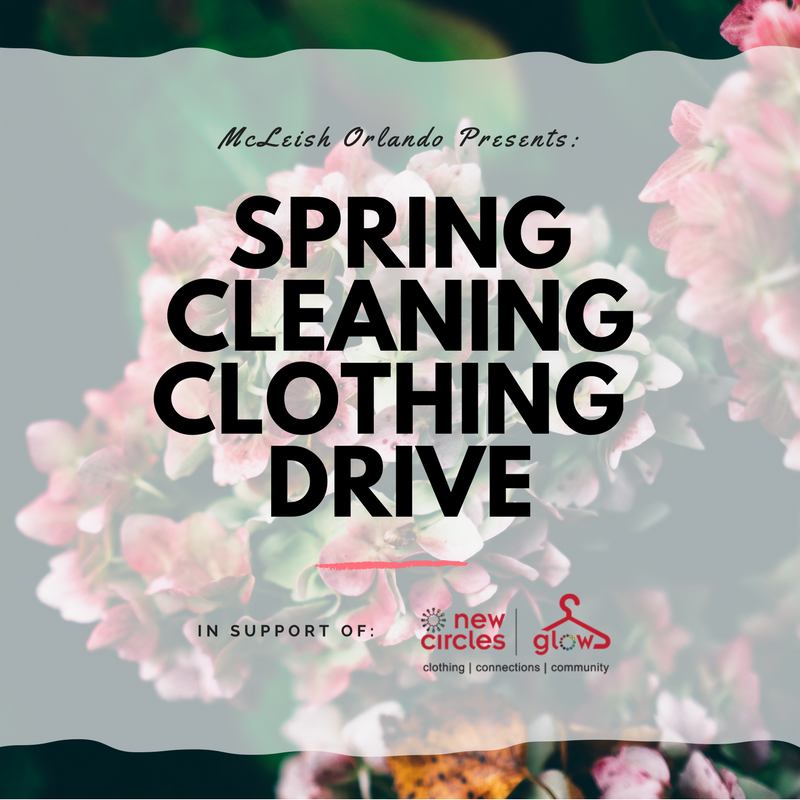 Spring is here! This season is all about refreshing for the summer months – and this includes cleaning out our closets. McLeish Orlando employees are participating in a Spring Clothing Drive; they are donating their old clothes to an amazing organization called New Circles.
New Circles is a non profit agency that builds strong and caring communities by providing basic necessities to those in need. They operate the largest clothing bank in Toronto under the name, GLOW (Gently Loved Outfits to Wear). GLOW has 12,000 visits annually.
If you want to get involved, please contact Alexis Perlman at McLeish Orlando.