Our MO Fit movement kicked off last week with two exciting events, Bike to Work Day and Jogging for the Noggin.
Bike to Work Day
On May 25, we supported Bike to Work Day, an annual cycling event that also marks the first day of Bike Month in the greater Toronto area. Since 1989, various cycling organizations have used this day to celebrate biking, to raise awareness about bikers' safety and legal concerns, and to encourage people to reconsider their regular commute to work. Many of our staff routinely bike to work and were eager to participate in this event.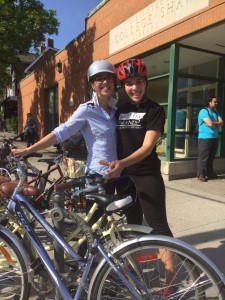 Hundreds of cycling events in Toronto and the surrounding area will be held throughout the month. On May 26, McLeish Orlando sponsored Cycle Toronto's College/Shaw commuter station, which provided swag bags and refreshments for cyclists on their way home from work.
Biking is a fantastic way to not only stay in shape but to also beat rush hour traffic and avoid the crowded subway. We are looking forward to the cycling events that will continue to take place in the GTA during our MO Fit month.

Joggin for the Noggin
Joggin for the Noggin took place on May 24, 2015, in Ashbridges Park in Toronto. This event is held annually and raises funds to support the neurosurgery department at SickKids Hospital.
It also serves as a celebration of life and recovery for Jillian Jacques, who underwent several surgeries at SickKids in 2012 to remove an infection on the surface of her brain. The hospital's neurosurgery department ultimately saved Jillian's life, allowing her to have a full recovery and to return to being a normal and happy teenager. Jillian's family has organized this event to thank the dedicated team of surgeons at SickKids and to raise awareness about the important work that they do.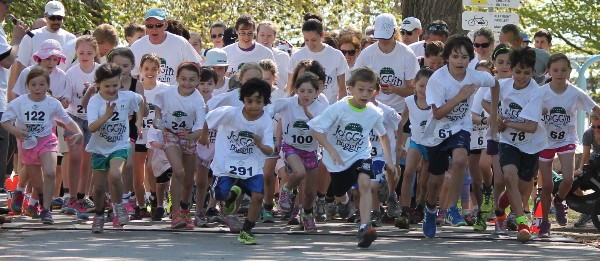 Other members of McLeish Orlando Toronto Staff were thrilled to be able to participate in the run.  A few notable finishers were Bryan Sansom, who finished 5km in 26:35, and Patrick Sinclair, whose time was 21:12 and finished third overall.
Congratulations to our McLeish Orlando finishers, and everyone else who participated on Sunday!
Keep up with the MO Fit campaign
For the month of June, we'll continue to participate and run events and initiatives that help our office, clients, and community be healthier.  Make sure to check back here or follow the hashtag #MOFit on Twitter all month!