Written By: Joe Gaynor and Nicole Fielding, Student-at-Law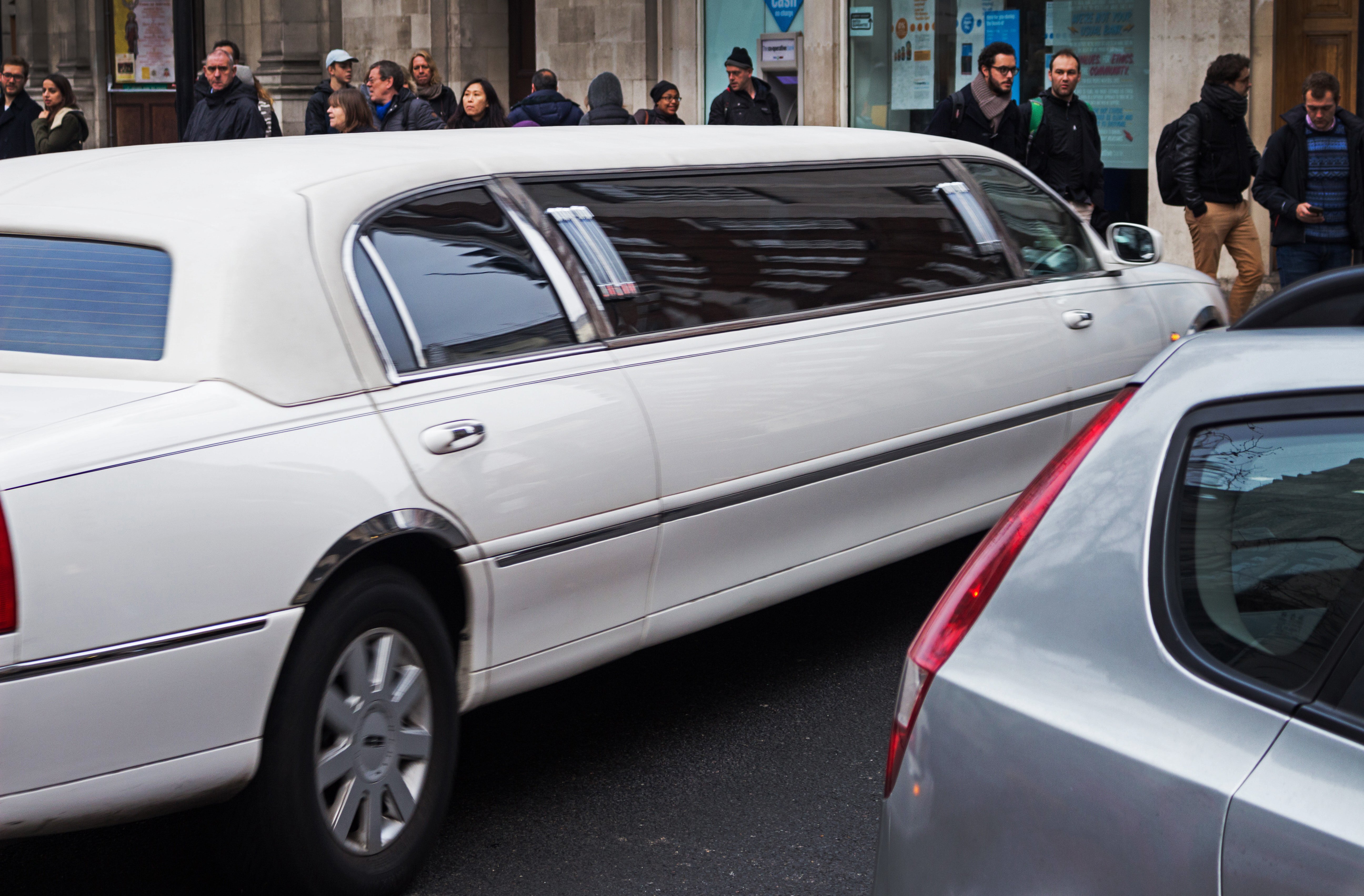 On Saturday, October 3rd, 2018, a deadly collision occurred in New York involving a stretched limousine-style SUV. The limousine, built from a 2001 Ford Excursion, ran a stop sign, crossed three lanes of traffic, and hit a parked vehicle before stopping in a wooded ditch. All 17 passengers, the driver, and 2 pedestrians were killed.
This tragic collision is a reminder of the importance of taking precautions when hiring a limousine and driver. Understanding the law governing these vehicles, as well as the things you can do to stay safe while riding in them, can help protect you and your loved ones.
Requirements for Limousines in Ontario
In Ontario, vehicles with seating for 10 or more passengers (not including the driver) are considered a bus under the Highway Traffic Act. As a result of this designation, they are also considered commercial vehicles, when not being operated for personal use, and are subject to semi-annual and annual inspections. Daily inspections and inspection reports are required to be kept by operators pursuant to Regulation 199/07 of the Highway Traffic Act.
Compliance with commercial vehicle regulations under the Highway Traffic Act is enforced by the Ministry of Transportation. As such, ministry officers and police may conduct inspections on commercial vehicles to ensure they are operated safely by qualified drivers. Where the condition of a commercial motor vehicle is determined to be unsafe to the point that it endangers other people on the highway, the vehicle may be restricted from use until the necessary repairs are made.
For more information on the safety requirements for commercial vehicles in Ontario, please visit the MTO website here.
In the City of Toronto, and in many other municipalities across the province, limousine service companies, drivers, and owners are regulated. In Toronto, all individuals who own a limousine to be driven for money must be properly licensed. To obtain a license, an applicant must, among other things, provide proof of $2,000,000 in Commercial General Liability (PL/PD) insurance, in addition to an agreement with a licensed limousine service company.
For more information on limousine service company, owner, and driver requirements in Toronto, check out the City of Toronto website here.
Staying Safe in a Limousine
There are a number of ways you can protect yourself when travelling in a limousine as a passenger.
Before you book, visit informational websites of various limousine companies, and explore their provisions regarding safety features and experience. Read reviews on the company you are planning to book from, and keep an eye out for unsafe driving stories or complaints. For tips on booking, the Ontario Limousine Owners Association offers further guidance on finding reliable rental companies on their website.
Wearing seatbelts in a limousine is not a common practice, but it should be. Seatbelts can offer critical protection against injury in the event of a collision. When you book a limousine, inquire with the company you are renting from about the availability of seatbelts in their vehicles. Ensure that seatbelts are visible when you enter the limousine, and seek assistance from the driver in locating each belt. Encourage your fellow passengers to wear their seatbelts as well.
Be aware of any rules involved in the use of the limousine and follow them. Not only will this keep you safe, but will also allow you to enjoy your ride without any complications.  Maintaining awareness of possible distractions and noise for your driver is courteous and can help your driver focus on the road. Keep noise at a reasonable level, and avoid getting the attention of the driver unless the vehicle is stopped.
Limousines can be fun, and are often rented for special events or a night out. Understanding the risks and precautions you can take to stay safe is the first step towards a worry-free and enjoyable ride.