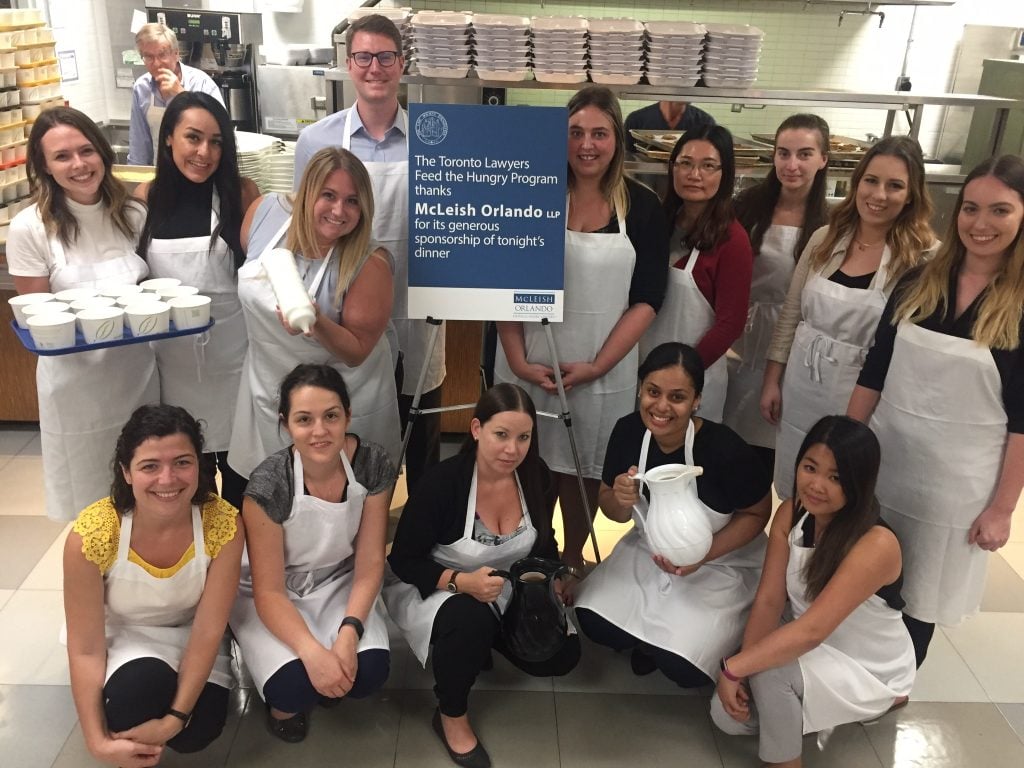 On July 19, 2017, McLeish Orlando participated in the Lawyers Feed the Hungry Program. Our firm has been involved with this event for the past few years, and we are always thrilled to be able to give back to our community.
Lawyers Feed the Hungry began with a Toronto lawyer, Martin Teplitsky who was passionate about helping those in need. In 1998, he, his wife Nancy Backhouse, and the Law Society Foundation decided to begin preparing meals to the hungry in the Law Society's cafeteria at Osgood Hall.
Across the GTA, homelessness has become a severe issue as the death rate has increased this year to more than two per week. Homelessness has been a consistent problem in Toronto, which is why programs such as Lawyers Feed the Hungry really help individuals to receive at least one hot meal a day.
Lawyers Feed the Hungry has been able to provide over 100,000 hot and healthy meals to Toronto residents each year thanks to law firms like us. McLeish Orlando is always happy to donate to and participate in this program.