Written By: Salvatore Shaw and Courtney Stewart, Student-at-Law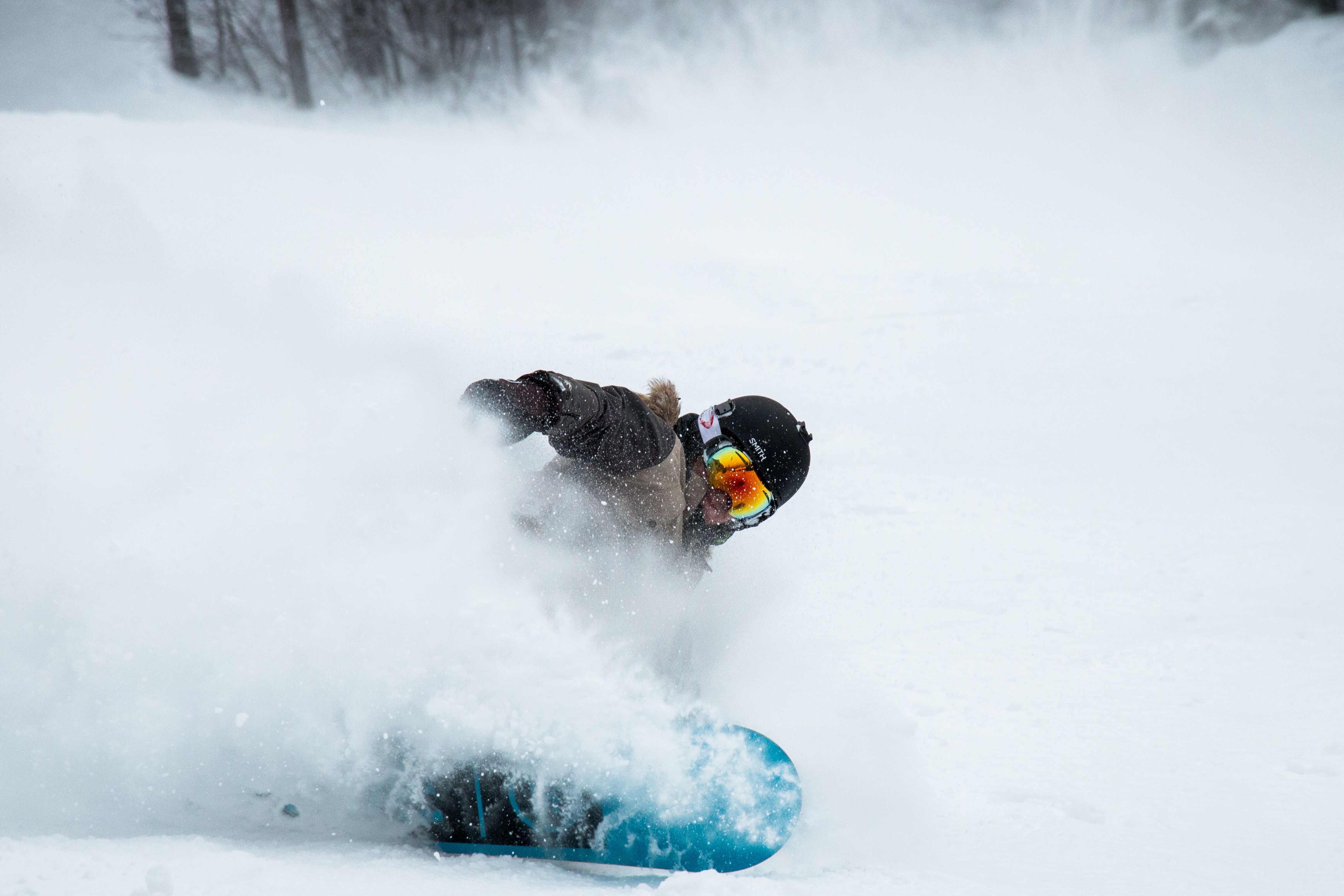 One of the best things about Canadian winters is all the winter activities we can enjoy once the snow starts falling – especially skiing and snowboarding.
Before parents take their children skiing or snowboarding this season they should take some time to remind themselves and their children about safe and responsible behavior on the slopes.
Follow the Alpine Responsibility Code
First, go over the Alpine Responsibility Code with the whole family. The Code advises those using slopes to:
Always stay in control. You must be able to stop, or avoid other people or objects.
People ahead of you have the right-of-way. It is your responsibility to avoid them.
Do not stop where you obstruct a trail or are not visible from above.
Before starting downhill or merging onto a trail, look up hill and yield to others.
If you are involved in or witness a collision or accident, you must remain at the scene and identify yourself to the Ski Patrol.
Always use proper devices to help prevent runaway equipment.
Observe and obey all posted signs and warnings.
Keep off closed trails and closed areas.
You must not use lifts of terrains if your ability is impaired through use of alcohol or drugs.
You must have sufficient physical dexterity, ability and knowledge to safely load, ride and unload lifts. If in doubt, ask the lift attendant.
Parents can both go over these rules with their children before going out and also teach by example and demonstrate these actions and behaviors on the slopes.
Make safety rules clear
Along with what is laid out in the Alpine Responsibility Code parents should teach their children these other important safety tips:
Never ski or snowboard alone: If your children are old enough to ski or snowboard without you, make sure they do so in groups and check in regularly.
Rest: It is important to take breaks and it is ok to stop if they are cold or tired.
Respect limits: Teach children to stick to their limits on the hill and teach them about the symbols that usually mark hills as beginner (green circles), intermediate (blue squares) or advanced (black diamond).
Don't ski distracted: Leave the headphones at home!
Sign your children up for lessons
If your children have never skied or snowboarded before, or if they could use a skill refresher, sign them up for lessons. It is a great way to learn the correct and safe techniques from a trained certified instructor.
Wear the right gear
When suiting up for the slopes keep the following tips in mind:
Helmet: Always wear a properly fitted ski/snowboard helmet and keep the chin strap fastened. Check that your child's helmet fits and that the straps are probably adjusted before each day of skiing or snowboarding. Helmets should have certification sticker from CE, Snell or ASTM. It is a very common misconception that helmets last forever, and that as long as you have one on, you are safe. This is not the case.  Parents should inspect children's helmets before every trip to the slopes. The exterior shell of a helmet should not have any dents or dings in it and the inner, energy-absorbing material must be in good condition and intact. Both parts of the helmet work together to keep you protected. Be mindful that regardless of the make or model of the helmet, they are designed to absorb a single impact. This means that if you have taken a fall that was hard enough to damage your helmet, it should be replaced.  Even if the helmet has never taken a hard hit, it is recommended that you replace a helmet every five years or sooner depending on the manufacture's recommendations.
Goggles: The sun's rays are much stronger on the slopes as the sun's rays bounce off the blankets of white snow that surround us– wearing goggles will protect your eyes from the sun as well as from other hazards such as tree branches.
Skis, bindings and boards: Skis and snowboards should be fitted and tuned by a trained professional at a ski shop to ensure that they are the right size and type. Bindings should also be adjusted by a trained professional to lessen the risk of leg injuries.
Boots: They should be the right size to ensure that feet stay comfortable and warm and to provide the best control over the skis or snowboard. Keep boots securely fashioned to ensure the ankles are supported.
Poles: To ensure that ski poles are the right height, turn a pole upside down with the handle touching the ground and hold it by the tip, with your hand resting on the basket – if your elbow is at a right angle then the poles are the correct size. When using the poles, keep the straps looped around your wrists.
Dress in layers to accommodate the fluctuations in body temperature that occur while enjoying the slopes.
Wear ski gear (jacket, pants and gloves or mittens) that are water and wind resistant and that have adjustable cuffs to ensure a snug fit. Whether you choose gloves or mittens you should be able to freely grip your poles. Check the weather before heading out to make sure everyone will be dressed appropriately.
Have a plan for emergencies
It is a great idea before going out for the day to have a plan in place in case you and your children get separated. Be sure that your children have your contact information on them. Give older children a trail map and designate a meeting place to go to, such as a chalet or a particular chairlift, if you do get separated.
Skiing is a great activity for the whole family and a wonderful way to get children active and enjoying the great outdoors. Teaching children about slope safety from an early age will ensure that children continue to enjoy skiing and snowboarding for years to come.  Now bring on that snow.
Wishing you a safe and happy holiday season.