Written By: Michael Warfe and Leah Burlock, Student-at-Law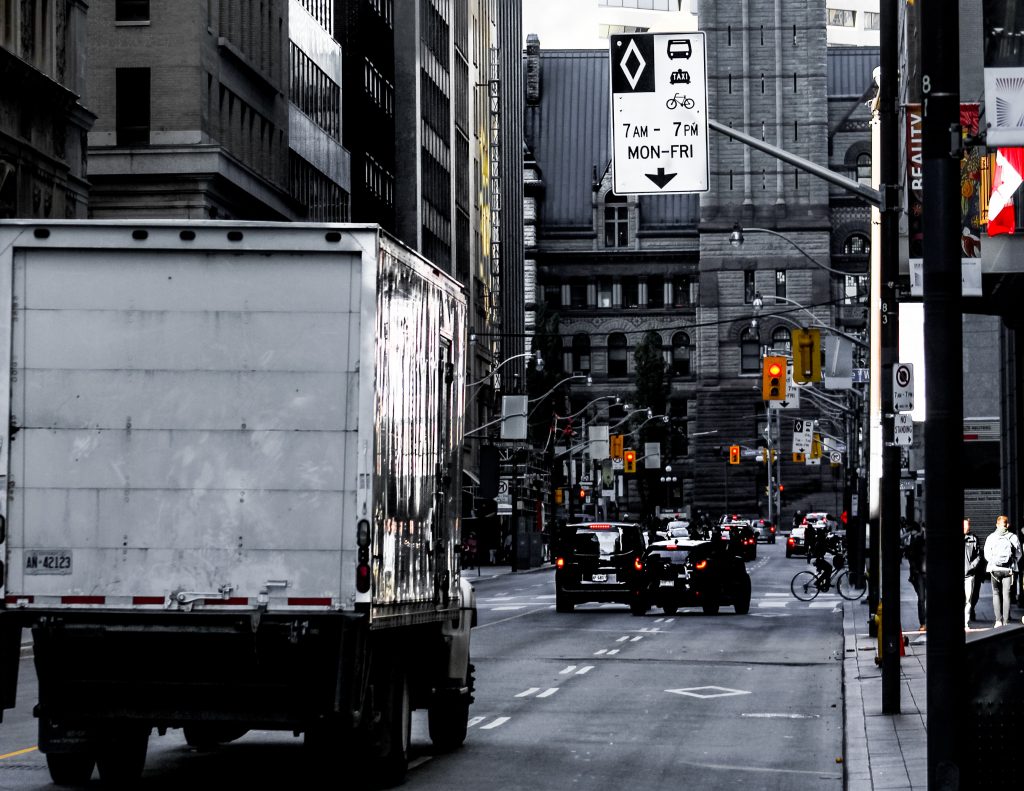 Heavy trucks were involved in the deaths of 9 pedestrians in Toronto in 2019. In September, Evangeline Lauroza, a 54 year old woman, passed away when she was hit by a cement truck as she crossed Erskine Avenue at Yonge Street. The severity of this crash shone a light on the increasing number of injuries resulting from heavy trucks. For years heavy trucks in Toronto have been responsible for a disproportionate number of pedestrian deaths. Increased construction traffic has amounted to heightened concerns for the safety of pedestrians, and Evangeline Lauroza's death has brought attention to the mid-town, leading city councilors to consider new development proposals.
People who work and live in mid-town have stated that the area was so congested with construction vehicles, cars, and pedestrians that a severe crash was "waiting to happen." Councilor Mike Colle, the representative for the ward, called for a temporary freeze on construction in the area, following the collision. He held a news conference with fellow councilors Jaye Robinson and Josh Matlow about traffic safety measures and enhancements. Mike Colle stated he "wants developers to be required to file traffic management safety plans, provide increased training for truck drivers, and ensure that there are full-time crossing guards at every construction site."[1] Mayor John Tory issued a statement following this press conference and meeting with Colle and Robinson, stating that he will be "working with the councilors to investigate what can be done to further help protect our residents."[2] Developers may not like these changes, but the safety of the people living in these areas must be the top priority.
Following the death of Evangeline Lauroza, the sister of another victim struck by a heavy truck, has been sharing her grief. Sha Liang lost her sister, Violet Liang, six years ago. On her way to school, Violet was struck at the intersection of Sentinel Road and Lamberton Boulevard. The driver was charged with careless driving and a failure to yield to a pedestrian.
Community members are calling for action to improve traffic safety in these areas. Until developers are required to file traffic management safety plans, and provide increased training for truck drivers, there are a few things you can do as a pedestrian to help stay safe:
Ensure that you are crossing intersections in the designated walkways and only when the light allows you to cross safely
If you are in an area heavy with construction, make sure that you are aware of your surroundings and know where the large vehicles are in your vicinity
When crossing the street, ensure that you are not distracted by electronics and looking down at your cellphone
[1] https://globalnews.ca/news/5881773/pedestrian-killed-hit-vehicle-midtown-toronto/ Global News—By: Gabby Rodrigues and Nick Westoll
[2] https://globalnews.ca/news/5891524/yonge-erskine-traffic-safety-toronto/ By: Nick Westoll