Written by: Stefanie Chimienti and Camelia Amiri, Articling Student
Many of us who have been keeping warm indoors for the last few months are now taking advantage of the rising temperatures by opting for barbequed meals outside with friends and family. Although it is hard to imagine what could go wrong with a perfectly grilled corn-on-the-cob, failing to take safety precautions while barbequing can lead to severe injuries. For this reason, it is important to keep the following safety tips in mind: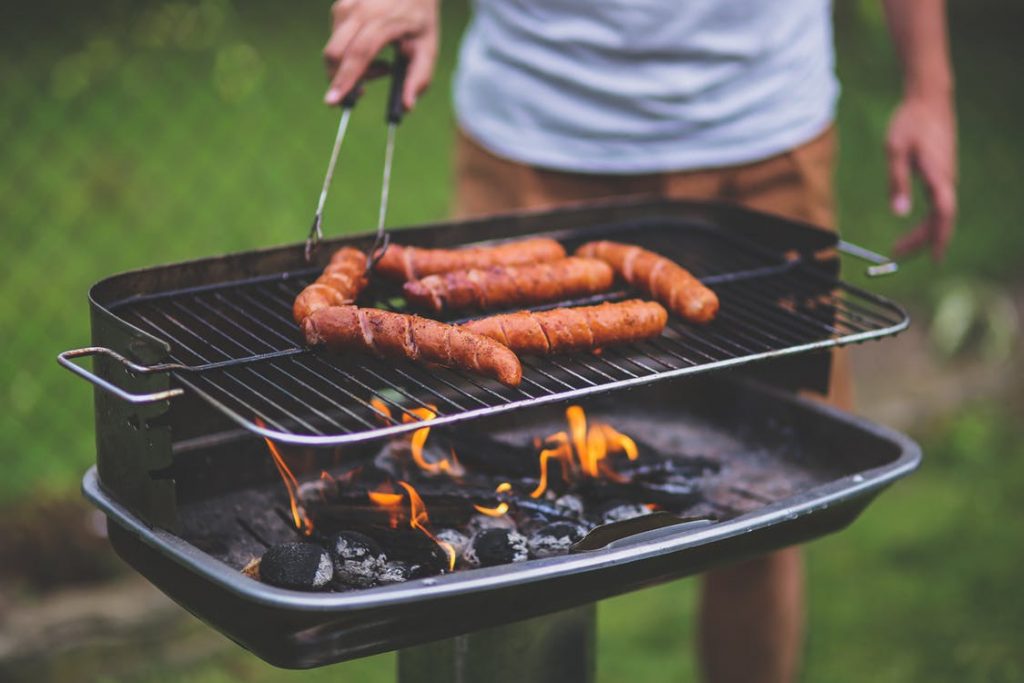 INSPECT AND CLEAN YOUR BARBECUE BEFORE USE
Inspecting and cleaning your barbecue before use to ensure that it is in good working condition is very important (especially if your barbeque has not been in use for quite some time). A few things to look for during an inspection are:
blocked burners or metal tubes near the burners;
a damaged seal;
dirt, debris, and grease build up;
damaged or leaking fittings and hoses;
rusty, damaged propane tanks;
cracks; and
In order to stay safe, do not use your barbecue until you are sure that it is clean and ready to use.
LIGHT YOUR BARBECUE SAFELY
Always keep the lid open when lighting the grill. While the lid is kept open, open the shut-off valve on your tank to turn on the gas, turn on the barbecue at the grill controls, and light the barbecue by depressing the igniter button. Ensure that a safe distance is kept from the grill when lighting. If your barbecue does not ignite, keep the lid open, turn off the gas, and wait a few minutes before trying this process a second time.
According to the City of Toronto's website, never use wood, charcoal briquettes, barbecue starter fluid, or gasoline in conjunction with a propane or natural gas barbecue, as this can cause a highly flammable and hazardous situation.
KEEP YOUR BARBECUE AT A SAFE DISTANCE FROM YOUR HOME, CHILDREN, AND PETS
Make sure that your barbecue is at least three meters away from any doors, walls, combustible overhead roofs, windows, heat sources, overhanging tree branches, and other obstructions that can potentially catch fire. Your barbecue should also be located in a well ventilated area.
While the barbecue is in use, make sure that children and pets are supervised at all times and kept away from the barbecue. Your barbecue should not be left unattended during use.
DRESS APPROPRIATELY
Avoid wearing loose clothing with frills, strings and loose bits and pieces, as these can easily catch fire. Consider using flame resistant mitts to protect your hands while grilling.
THROW OUT BRISTLE BARBECUE BRUSHES
Canadian surgeons are urging people to throw out wire-bristled barbecue brushes. The thin wires from the brush can fall off, attach to the barbeque grill, and make its way into food without being detected. When swallowed, this can lead to severe damage of the throat and epiglottis. 
SHUTTING OFF YOUR BARBECUE AFTER USE
After you are done cooking, shut off the service valve and turn off your burner control valves. Before covering the barbecue, ensure that it has cooled off first.
Keeping these safety tips in mind will help ensure that the warmer months are enjoyed safely with good food and company.
If you or someone you know has suffered from a burn injury, do not hesitate to call the personal injury lawyers at McLeish Orlando LLP for a free consultation.
Stay safe, and happy grilling!