By: Bryan Sansom and Nicole Fielding, Summer Student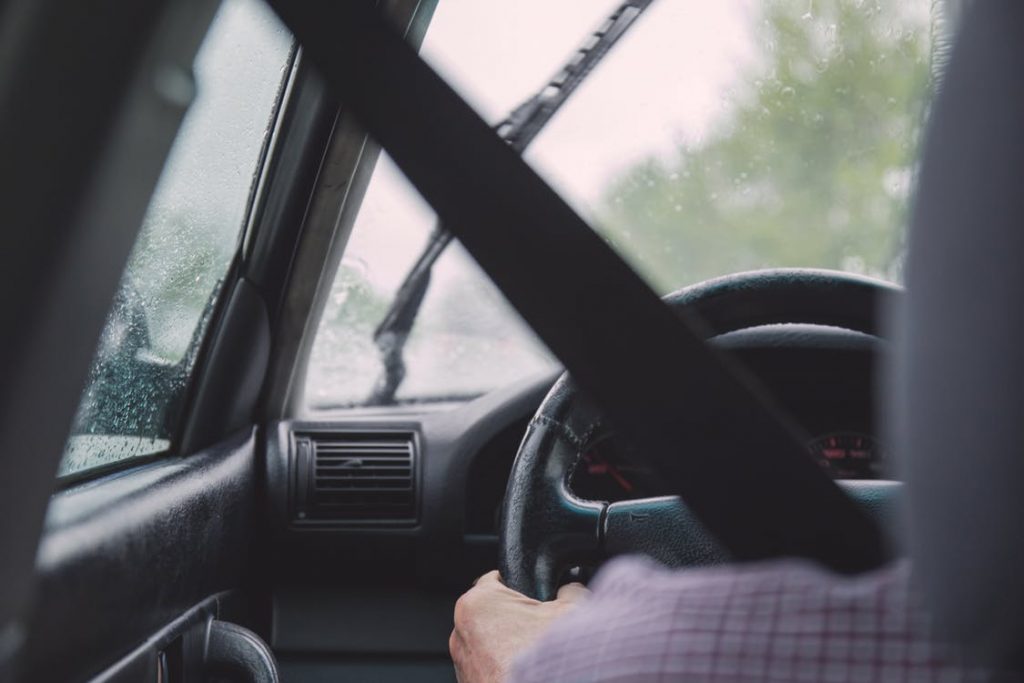 Driving is an important part of many individuals' lifestyles, as it allows them both the freedom to live their lives independently and access to various aspects of their communities. It is an important skill that we often take for granted. Cessation of driving, therefore, can be a functionally disabling consequence of a traumatic brain injury (TBI). However, with the help of various rehabilitative programs and practices, many individuals who suffer brain injuries are able to get back behind the wheel again.
The Impact of a TBI on Driving
The ability to drive a vehicle is not just physical. Many skills and cognitive functions critical for the safe operation of a vehicle can be affected by a TBI. A brain injury can disrupt various skills essential for good driving, including:
Reaction time and problem-solving
Hand-eye Coordination
Maintain concentration
Safety awareness and judgment
Maintaining a constant position in a lane
Memory function, such as recalling addresses or directions
Visual awareness
Perception
Emotional control, and avoiding road rage
Getting on the Road Again
Recovery and rehabilitation following a brain injury can be facilitated by the autonomy and convenience of being able to drive again. Various tools are used today to help safely and effectively assist those who have suffered brain injuries get back on the road.
In Ontario, under the Highway Traffic Act, physicians and other medical professionals are required to report to the Registrar of Motor Vehicles any patient over the age of 16 who may be suffering from a medical condition that may impair driving ability. If an individual's licence has been suspended as a result of their brain injury, the Ministry of Transportation will need to receive appropriate medical information confirming that they can drive again. For more information about medical suspension and reinstatement of licences, click here.
Driving Rehabilitation Programs
Current research indicates that many individuals with brain injuries can become competent, safe drivers when provided with the proper training. Driver rehabilitation programs coach individuals in specific areas of rehabilitation related to the functional requirements of driving. These programs will often provide both in-car and classroom-style training to help individuals overcome impairments. Other programs are being developed using virtual reality technology to help drivers prepare for a return to the road in a safe and controlled environment.
The Ministry of Transportation also has a list of approved functional assessment centres for drivers who need to undergo an assessment of their fitness to drive. Many of these centres offer both assessment services and comprehensive rehabilitation programs.
Vehicle Modifications
Driving assessments and driver rehabilitation programs may also include the use of assistive devices. Various assistive devices and tools now exist to help individuals with brain injuries get back to driving, so they can lead more functionally independent lives. Adaptive equipment technology allows for the compensation of a variety of operational deficits, including devices to help manage speed, electronic memory aids, and devices to help drivers remain focused which on the road. Opting to drive an automatic vehicle rather than a more user-intensive manual vehicle can also make for an easier transition back to driving.
As technology improves, and vehicles become safer and more autonomous, the future is brighter for those suffering from a brain injury in their return to driving.
For individuals suffering from a brain injury, the return to the road can be a slow and challenging process. However, with the assistance of a team of medical professionals, trained driving assessors, and family and friends, the prospect of driving again after a brain injury can become a reality.
If you or a loved one has been injured or has suffered a brain injury, contact one of the experienced critical injury lawyers at McLeish Orlando LLP for a free consultation.