Written By: John McLeish and Nicole Fielding, Student-at-Law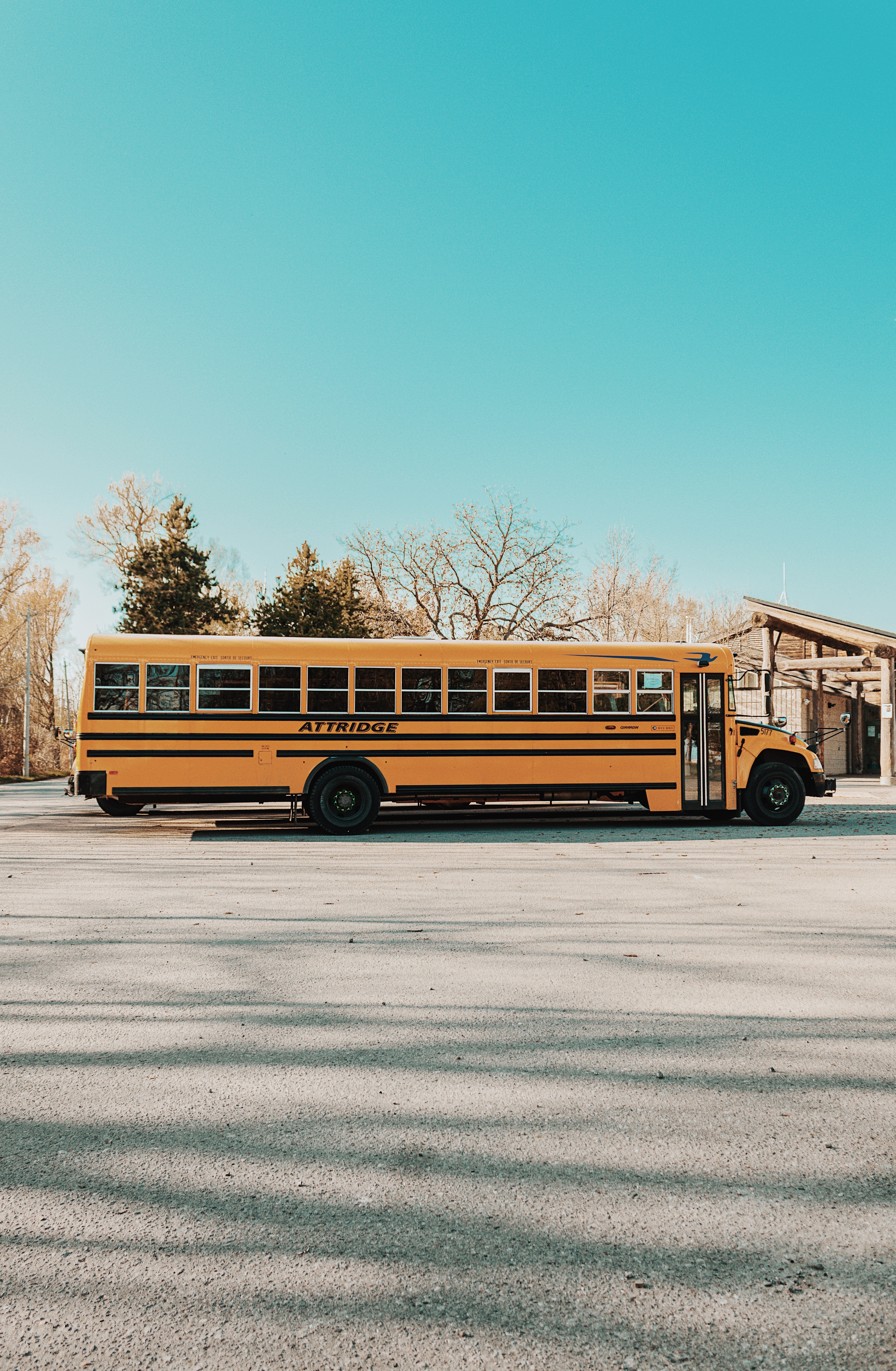 Parents! It is the most wonderful time of the year!
Back to school season has everyone thinking about new teachers, school supplies and homework. While there are lots of things to prepare for when sending your kids back to class, one of the most important things to consider is their commute to and from school.
Depending on your neighbourhood, there may be multiple options for your child's trips to and from school. Ensuring your children have a safe and comfortable school commute will not only help ease them back into their fall routine, it will also give you peace of mind.
Here are a few ways you can help ensure your kids get to and from school safely, no matter what method they will use to get there.
By Foot
Walking to school is not only affordable; it keeps kids active, as well. If your children will be walking to school, test out the route before their first day. Having a designated route will provide you with a sense of well-being, and ensure your kids do not get lost. Walk along the route a few times before school starts to ensure your kids are comfortable and know where to go, and to prevent unnecessary anxiety on their first day.
If possible, select a route with sidewalks and crosswalks, and stop signs or traffic lights at intersections. Where there are no sidewalks, advise your children to walk on the left side of the street, facing oncoming traffic. Pedestrians have the right-of-way, but they also must abide by traffic signals. Teach children to look left, then right, then left, when crossing any road, and be sure they understand the various traffic signals and signs at the intersections along their route.
Crossing guards are also a great resource for helping kids cross at busy intersections. If a crossing guard will be in attendance at certain intersections along your route, select these crossings over unguarded ones.
By Bike
Biking is another fun way for your children to get some exercise on their way to school.
If your kids will be cycling, inspect their bikes and helmets before the first day. Children grow up fast, and may have outgrown their bike or helmet since the previous school year.
Ensuring your children are wearing helmets is not only an important way to keep them safe, it is also the law. By law, every cyclist under the age of 18 must wear an approved helmet. If your children  are under 16 years of age, it is your responsibility as a parent to ensure they wear helmets. For more information about helmet safety and the correct way to wear a helmet, check out our article here.
It is also important to ensure your children are confident riders, and are comfortable with their route to school. As with walking, it may be a good idea to create a set route for your kids, and practice riding along it a few times before they start school. Wearing a backpack while riding may also be worth practicing, and will help kids get used to their ride before having to do it. Educating your children on how to navigate the roads and intersections along the route to school will help them feel more comfortable on their rides.
The Ministry of Transportation of Ontario provides a Young Cyclist's Guide which offers some helpful tips to younger riders.
By School Bus
Research conducted by Transport Canada shows that school bus travel is one of the safest methods of transportation children can take to school.[1]
Teach your children to stand at least three big steps away from the curb, and wait for the bus to stop fully and open its doors before walking towards it. When the bus arrives, children should board one by one, and take a seat, and remain seated for the duration of the ride.
If your kids need to cross the street after exiting the bus, advise them to take five big steps ahead of the bus, and look left, then right, then left before crossing. Teach them to use a nearby crosswalk or intersection.
For more tips about school bus safety, including tips for drivers, click here.
By Public Transit
If you live in a city or even the suburbs, it may be practical to have children commuting to and from school alone, on public transit.
As with walking and biking, it is always a good idea to have a plan, and do a "dry run" of your kids' route to school before classes start. Ensure they are familiar and comfortable with the form of transit they will be taking.  It may be helpful to write out specific instructions for your children that they can keep with them in case they get lost. As with school buses, it is wise to teach your children to stand at least three big steps away from the curb, or tracks.
With a new school year comes a lot of change. No matter what mode of transportation your children will take this fall, spending time discussing and planning for their commutes will give them the confidence they need to start their school year off right!
[1] "Safety Reminders for Back to School." Canada Safety Counsel. August 26, 2011. Accessed August 14, 2018. <https://canadasafetycouncil.org/safety-reminders-for-back-to-school-2/>