A recent decision provides a new perspective on when a plaintiff's Facebook profile must be produced in a personal injury action.  In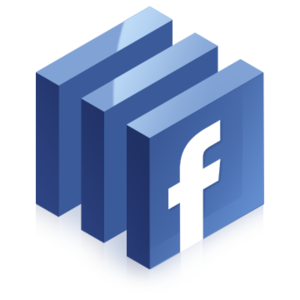 Schuster v. Royal & Sun Alliance Insurance Company of Canada, Royal & Sun Alliance (RSA) brought a motion – without notice to the plaintiff- for an Order requiring the plaintiff, Karen Schuster, to preserve her Facebook profile.  RSA indicated it would then bring a second motion, on notice to the plaintiff, to have the plaintiff produce her profile.
Justice Price heard the motion and his decision provides some interesting comments regarding the nature of Facebook and when the contents of a plaintiff's Facebook profile should be ordered produced.
Justice Price first turned to the issue of whether an ex parte injunction was appropriate.  This required him to consider the following 3 factors:
Is there a serious issue to be tried?
Will the defendant suffer irreparable harm if the injunction is denied?
What decision will strike the proper balance of convenience?
On the first issue, Justice Price agreed with RSA that the extent to which theMs. Schuster's injuries affected her ability to earn income and participate in recreational activities was a serious issue to be tried.
On the second issue, of irreparable harm, Justice Price noted that RSA was required to provide clear evidence of irreparable harm.  He found no evidence that the Facebook account contained relevant evidence showing Ms. Schuster's physical capabilities or evidence that she had engaged in activities that she claimed she could not perform.
Ms. Schuster had not listed the contents of her Facebook account in her Affidavit of Documents.  In the absence of some evidence to the contrary, Justice Price concluded that the documents were not listed because they did not contain any relevant evidence.  Importantly, Justice Price was not prepared to draw an inference from the nature of Facebook itself or the content of Ms. Schuster's Facebook profile that her account was likely to contain relevant evidence.  He agreed that was a publicly accessible profile includes photographs, it might be reasonable to conclude that the private site would as well.  Justice Price considered the determinative factor to be whether relevant information in a public profile permits the drawing of infants with respect to the contents of the private profile. The following passage from Justice Price's decision will be welcomed by plaintiffs who are concerned about unwarranted intrusions into their personal lives:
I do not regard the near nature of Facebook as a social networking platform or the fact that the Plaintiff possesses a Facebook account as evidence that it contains information relevant to her claim or that she has omitted relevant documents from her Affidavit of Documents.  The photographs that the defendant has obtained from the plaintiff's account in the present case not appear, on their face, to be relevant.
Justice Price then turned to the third issue, the proper balance between the plaintiff's privacy interests and the defendant's disclosure interests.  He found that this balance was best struck by presuming from Ms. Schuster's failure to list Facebook documents in her Affidavit of Documents that they Facebook documents did not contain relevant information, but also by giving RSA a reasonable opportunity to rebut this presumption by cross-examining Ms. Schuster on her Affidavit of Documents to ensure that she had complied with her obligations.
Justice Price gave RSA leave to cross-examine Ms. Schuster on her Affidavit of Documents.  If RSA's cross-examination was to reveal that Ms. Schuster had failed to include relevant information from her Facebook profile, Justice Price was prepared to reconsider the issue.