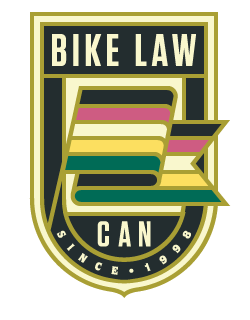 Coping with a Crash: Tips from Bike Law Canada
McLeish Orlando Partner, Patrick Brown, will be discussing cycling laws, safety, and advocacy at MEC Toronto on August 8, 2018.
May you always be safe when cycling, but how do you respond in the event of a crash? What information should you collect and what steps can you take? This session is to help you gain knowledge and be more prepared. Learn about the steps to take following a crash, and what your legal rights are.
Arrive between 5:45pm to 6:00pm
Talk is from 6:00pm to 7:00pm
Post talk discussion and questions is from 7:00pm to 7:30pm
The event is now over.