McLeish Orlando Supports BIST 5k Run, Walk and Roll and SCIO Wheelchair Relay Challenge
This past weekend, McLeish Orlando staff, family and friends came out to support two very important causes in our community. In spite of the rain on Saturday, there were close to 300 participants who finished the race for the 3rd Annual BIST 5K Run.
McLeish Orlando participated as part of The Personal Injury Alliance with a team of close to a hundred staff and supporters.
Through sponsorship, fundraising and registration, BIST generated over $50,000 that will go a long way in supporting programs, services and efforts to raise brain injury awareness.
The Brain Injury Society of Toronto supports brain injury survivors and family members. BIST aims to enhance the quality of life for people in the City of Toronto, living with the effects of brain injury through education, awareness, support and advocacy.
Photos from bist.ca- Click the photo to enlarge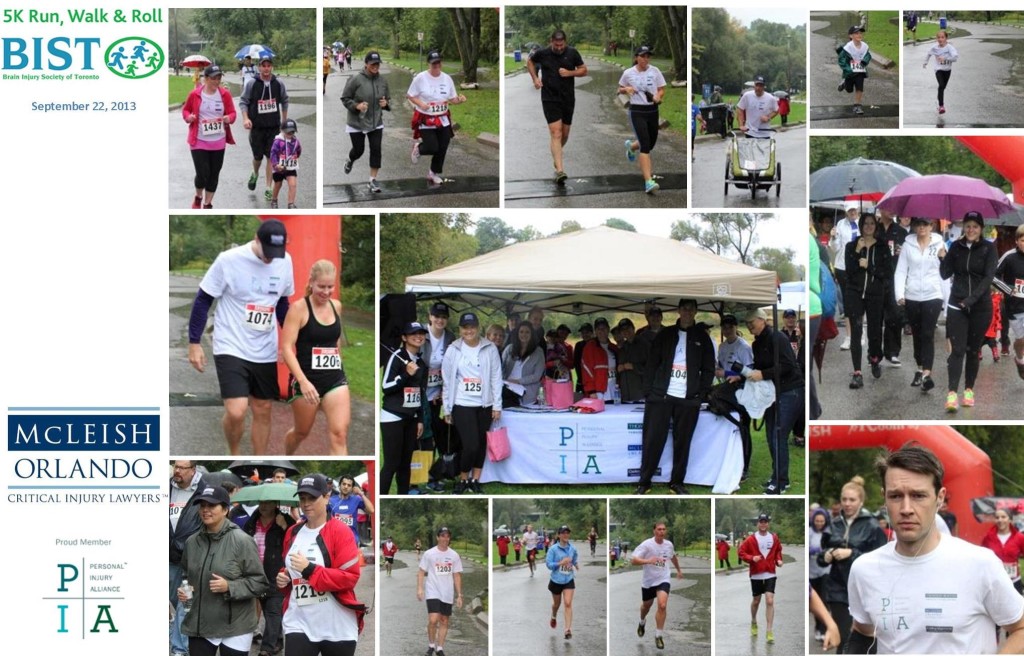 As part of our weekend of giving back, on Sunday we participated in Spinal Cord Injury Ontario's Wheelchair Relay Challenge held at Ontario Place.  Continue reading →