Written By: Joseph Cescon and Leah Burlock, Summer Student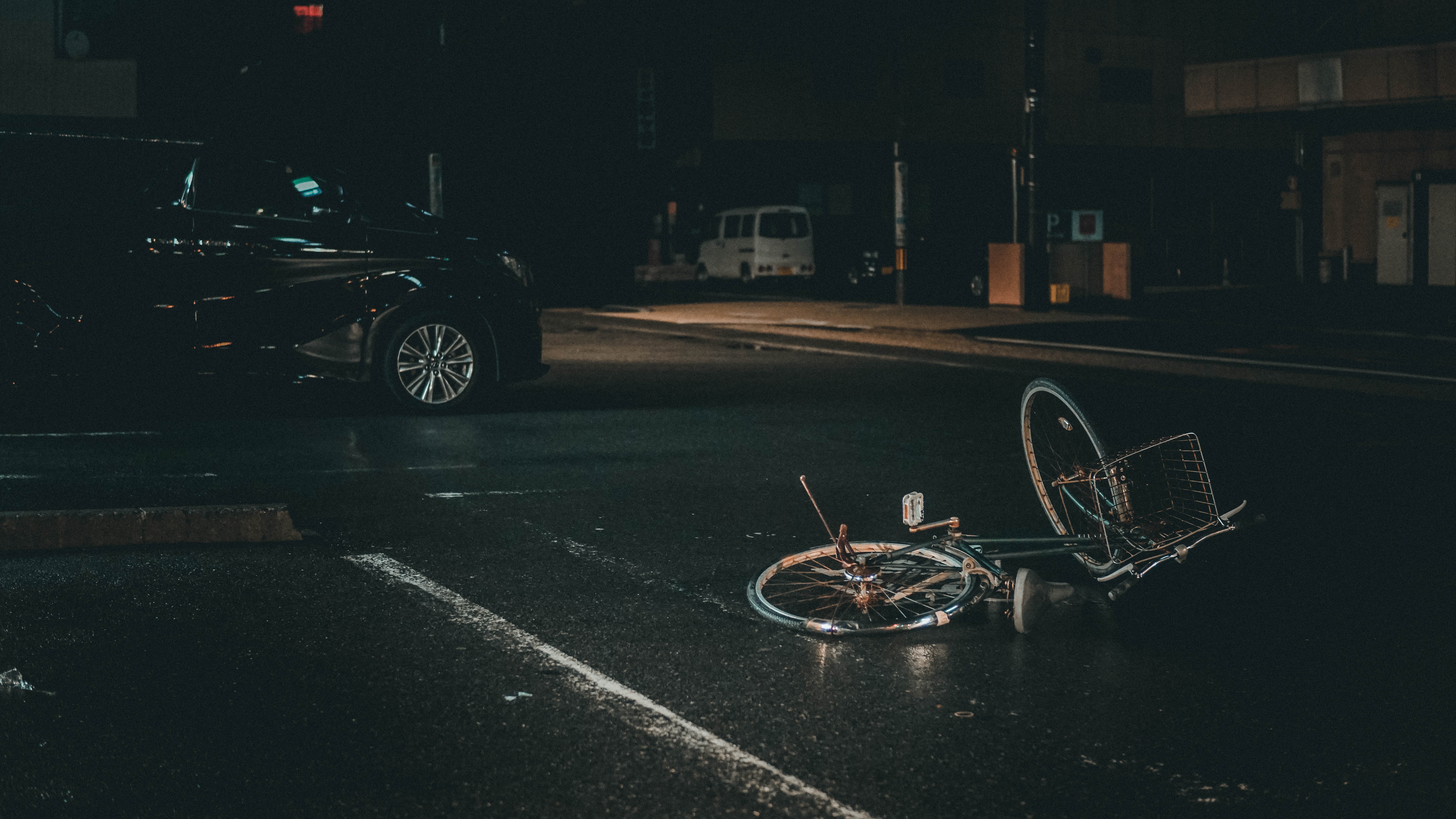 In the two years since "Vision Zero" was announced, a plan to eliminate traffic deaths by 2021, 93 pedestrians or cyclists have died on the streets of Toronto. The Vision Zero approach to road safety aims to eliminate fatalities and serious injuries all together. A Vision Zero approach is based on the principle that "people make mistakes, and the transportation system needs to be designed and operated in a way that caters to human error in order to eliminate fatalities and serious injuries."[1] On Tuesday June 12th, a 58-year-old woman was struck and killed as a result of a collision with a flatbed truck while riding her bicycle in the Annex. That same day, it was announced that a 36-year-old cyclist, who had collided with a vehicle on May 15 at Colborne Lodge Dr. and Lake Shore Boulevard W., had succumbed to his injuries.[2] Twenty-one pedestrians or cyclists have been killed in Toronto thus far this year, exceeding the numbers killed by this date in both 2016 and 2017, making it clear that Vision Zero is not as successful as one had hoped.
"It is obvious we are not yet doing enough," stated the Mayor of Toronto, John Tory. "I am devastated personally and it is something that is deeply troubling to me that we've had the number of fatalities involving both pedestrians and cyclists this year." Toronto is working to be able to encourage its citizens to use cycling as a means to get around, promoting the preservation of the environment and a healthier and less congested city, while still ensuring their safety.
Vision Zero
Two years ago, John Tory launched a plan to eliminate all road fatalities by 2021. This plan was called Vision Zero. It was to implement a reduction in speed limits, implement more traffic-calming measures, and enhance awareness of road safety. Based on the statistics, Vision Zero has failed to establish an environment where pedestrians and cyclists can feel safe on the streets of Toronto. In 2017 alone, more than 1,600 pedestrians were struck by vehicles, a pace of more than four a day.[3] It is clear that the implementation of Vision Zero has yet to see results. It was been argued that John Tory needs to reassess the program and make changes to ensure that it is effectively reducing the speed of cars and trucks, as well as offering better protection for cyclists and increasing awareness. We must make room on Toronto's streets for those who do not drive.
Councilor Joe Cressy states on June 13, that he would be bringing a motion to council, with the support of fellow Councilor Mike Layton, to make improvements. They seek to improve the separation of cyclists, pedestrians, and vehicles, as well as offer improved accessibility and intersections on Bloor. He states that he hopes council will support these efforts without hesitation.[4] This plan for action comes as the city's former chief planner, Jennifer Keesmaat, calls for a "state of emergency" over the number of traffic-related deaths in the city.[5] She tweeted, stating that the "first step is to lower speed limits and enforce them. The game playing—pretending we don't know what to do—must stop."[6]
John Tory met with the city staff on June 13th to discuss what must be done to ensure pedestrian and cyclists' safety. He stated that "we're going to reconfigure the roads, change the speed limits, and put up signs to tell people how fast they're going. We are enforcing the laws, and bringing in photo radar, but people have to change their own behavior as well."[7] A conscious effort must be made to protect the lives of our pedestrians and cyclists. Deaths and serious injuries are preventable. Drivers of motorized vehicles have an elevated responsibility to drive with caution and help play a role in road safety.
What's Next: Vulnerable Road User Laws
As Patrick Brown stated in his article titled, "Vulnerable Road User Laws: It's Time," "Ontario must lead the charge and bring stronger penalties when a careless driver crashes into a Vulnerable Road User."[8] The implementation of Vulnerable Road Use Laws would define a Vulnerable Road Use under the legislation to include pedestrians, cyclists, and other at risk road users. The legislation would require that the court impose greater penalties against a driver who strikes a Vulnerable User, and help provide general deterrence. The aim is to require drivers to take greater care when travelling near pedestrians, cyclists and other at risk road users. The implementation of vulnerable Road User Laws would also require the careless driver to attend court personally for the sentencing. Also, the court must increase monetary fines, suspension of licences, and jail time if necessary. And although Ontario has yet to implement Vulnerable Road User Laws, cyclists and advocates hope that will soon change. In April of this year, Bill 158, which had previously been tabled and then rejected last year, is alive again after the Kitchener-Waterloo MPP Catherine Fife reintroduced the bill for the government's consideration.[9]
The reintroduction of this bill took place on the same day that Anthony Smith, a cyclist who had been seriously injured in 2017, was at the provincial legislator at Queen's Park in an effort to support the bill.[10] Advocates for road safety and cyclists have been pushing for the implementation of Vulnerable Road User Laws and stiffer penalties for quite some time. Founder of Bike Law Canada, Patrick Brown, stated "I would sincerely hope that after today and the law being demanded by the main active transportation groups, the Ontario Brain Injury Association, the United Seniors and Friends and Family for Safe Streets, that it would be very difficult for the Liberal majority government to turn their back on it."[11] With the recent election, changes may be on the horizon, but this should be a bi-partisan bill that every party can get behind. "Road violence should be an issue all the time until we stop it."
[1] "Vision Zero: Toronto's Road Safety Plan," City of Toronto, June 1 2017.
[2] Alexandra Jones and Tamar Harris, "Mary Tory announced Vision Zero two years ago Wesnesday. 93 pedestrians or cyclists have died on Toronto streets since that date," The Toronto Star, June 12, 2018, https://www.thestar.com/news/gta/2018/06/12/female-cyclist-killed-in-collision-at-bloor-and-st-george.html.
[3] "Globe editorial: Toronto's road safety program, Vision Zero, is a failure," The Globe and Mail, June 13, 2018, https://www.theglobeandmail.com/opinion/editorials/article-globe-editorial-torontos-road-safety-program-vision-zero-is-a/.
[4] "Councilors demand more protection for cyclists after city's Vision Zero plan fails to curb deaths," CBC, June 13, 2018, http://www.cbc.ca/news/canada/toronto/councillors-demand-more-protection-for-cyclists-after-city-s-vision-zero-plan-fails-to-curb-deaths-1.4705011.
[5] Ibid.
[6] Ibid.
[7] Ibid.
[8] Patrick Brown, "Vulnerable Road Users Laws: It's Time," McLeish Orlando, December 23, 2014,             https://www.mcleishorlando.com/blog/vulnerable-user-laws-time/.
[9] Philippe Tremblay, "Push for vulnerable road user law in Ontario continues with latest tabling of Bill 158, Cycling Magazine, April 10, 2018, https://cyclingmagazine.ca/sections/news/vulnerable-road-user-act-bill-158/
[10] Ibid.
[11] Ibid.