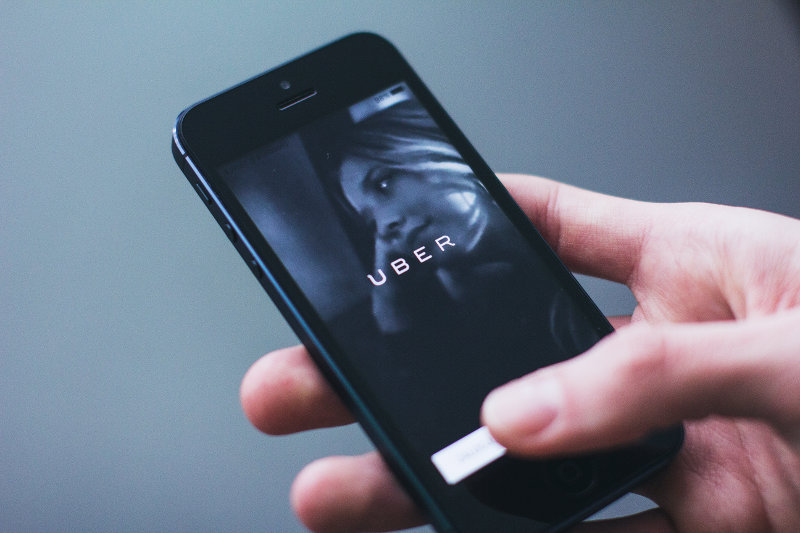 Written By: Rikin Morzaria and Patrick Sinclair, Articling Student
As a passenger, what insurance policies can I access in the case of an accident?
As of July 2016 Uber drivers in Ontario have been covered by Uber's fleet insurance policy
that helps protect Uber's passengers and third party road users. The policy is designed to apply to all Uber rideshare operations in the province and applies to all Uber drivers irrespective of their individual separate personal automobile insurance policy.
If you are injured while a passenger of an Uber you will be able to claim for any damages you have suffer against this fleet insurance policy up to the policies third party liability limit of two million dollars.
In an accident involving an Uber, but not an Uber customer?
Fortunately, the Uber fleet insurance includes third party liability coverage which is available to all people injured in an accident involving an Uber driver. This means that even if you are a pedestrian, or another driver on the road the Uber fleet policy is designed to respond to your claim.
It is important to note that the two million dollar policy limit mentioned above is only accessible if the Uber driver was carrying passengers at the time of the accident. When Uber drivers are not transporting customers the policy has a lower level of liability coverage.
The Uber fleet policy provides that the drivers only have one million dollars in liability coverage when not transporting customers. If you are injured in an accident by an Uber driver who was not transporting customers at the time of the collision, the fleet policy will only respond with a one million dollar policy limit.
Policy and Coverage Details
The policy provides coverage to passengers and third parties from the time the Uber driver logs into the app until the app is shut off, or until the passenger exits the Uber vehicle, which ever happens last.
The application of the Uber policy is promoted as providing blanket coverage, but policy includes technical exceptions which the insurer may use to take an "off coverage position". An off coverage position means that the issuer is arguing that the policy should not respond to a specific claim due to a violation of the insurance contracts terms. If successful this would limit an injured person's claim to a maximum of $200,000.00 in under uninsured or under-insured coverage.
Can I sue Uber for damages beyond what the policy limits cover?
Yes. For a person who has been injured in an accident with an Uber driver, the cost of their care and their general damages may surpass the available policy limits. Where the damages suffered will likely exceed the policy limits, the injured individual can pursue a claim for damages in excess of the policy limits and seek to be compensated from the potential defendants assets, including the corporate assets related to Uber's operations in Canada.
The affiliated corporations that together run Uber's operations in Canada are large companies with significant assets. If a judgment in a personal injury lawsuit is obtained that exceeds the limits of the Uber fleet insurance policy then asset may become available to satisfy the balance of the judgment above the policy limits.
Uber may also keep additional insurance polices designed to cover it's rideshare activities in Ontario that could also respond to cover damages awarded in a potential claim. In the 2015 decision City Of Toronto v Uber Canada Inc. et. al 2015 ONSC 3572., Uber represented to the court it had a five million dollar policy designed to respond to it's rideshare activities in Ontario. It is unclear at this time if this policy is still in place for accident occurring after the commercial fleet policy has come into place, or under what circumstances this or other polies will be responding.
What if I get in an collision with an "off-duty" Uber driver?
If an off duty Uber driver has previously taken the appropriate step of letting their personal automobile insurer know they drive for Uber, then the driver's personal automobile insurance policy will respond to the claim as it would under normal circumstances. This means an injured person can access the full extent of the driver's personal automobile insurance policy as if the accident happened with any other properly insured driver on the roads.
The coverage from the driver's personal insurer, however, will be predicated on the driver having properly informed their insurer they work as driver for Uber. If proper notice was not given then personal insurer company may take an off coverage position and the injured individuals will only have access to $200,000.00 in uninsured or underinsured coverage.
In cases such as this, the injured person's personal injury lawyer will then have to claim against the injured person's own automobile insurer to make up the difference in coverage.
What can I do to further protect myself?
To ensure you and your loved ones will have enough coverage in case of a serious injury it is prudent to make sure your own automobile insurance policy limits are sufficiently large to cover your damages without expecting coverage from any other policies. Regardless of other automobile insurance policies an individual can access the no-fault statutory accident benefits up to the policies limits. Your own policy also contains coverage for an at-fault underinsured or uninsured driver. This will protect you against an accident with an at-fault driver who either does not have any insurance, or has insufficient insurance to compensate you for the damages you have suffered.
Many people opt for the least expensive form of insurance, which in Ontario often means a policy with only one million dollars in liability insurance. This can get quickly get eaten up by the expenses that rack up after serious accidents. Every Ontarian should inquire with their own automobile insurer about the cost of increasing their policies liabilities limits to a minimum two million dollars. The difference in premiums from one to two million often means a marginal difference in monthly premiums, but results in a significant increase in protection should the worst happen.