Written By: William Keele and Krystal Leonov, Student-At-Law
It is every parent's favourite time of the year – Back-to-school!  And for many students, back-to-school also means back to riding the school bus.
School buses are one of the safest ways for children to get to and from school. Every school day, almost 824,000 students across Ontario are bused to school in approximately 16,000 school buses. Although rare, injuries and fatalities do happen, and mostly occur outside the school bus, while children are exiting and crossing the street. It is important for motorists and students to know how to be safe on, and around a school bus.
Now that school is back in session, we have compiled some helpful safety tips to ensure kids are safe when it comes to riding the bus.
TIPS FOR KIDS
Waiting for the school bus:
Arrive at least 5 minutes before your bus pick up time
Wait for the school bus at a safe distance from the road
Wait until the bus completely stops before approaching the door
Enter and exit the bus in single file. Never push or shove
Walk-never run- across the road
Never walk behind the bus – always walk in front of it
On the bus:
Sit facing the driver
Stay seated at all times
Do not stick anything out of the bus windows, especially heads or limbs
Keep the aisle clear
Never run, push, or throw things
Exiting the bus:
Always cross the road in front of the school bus rather than behind the bus
Pass the crossing arm and wait for the driver to give you the signal to cross
Always walk, never run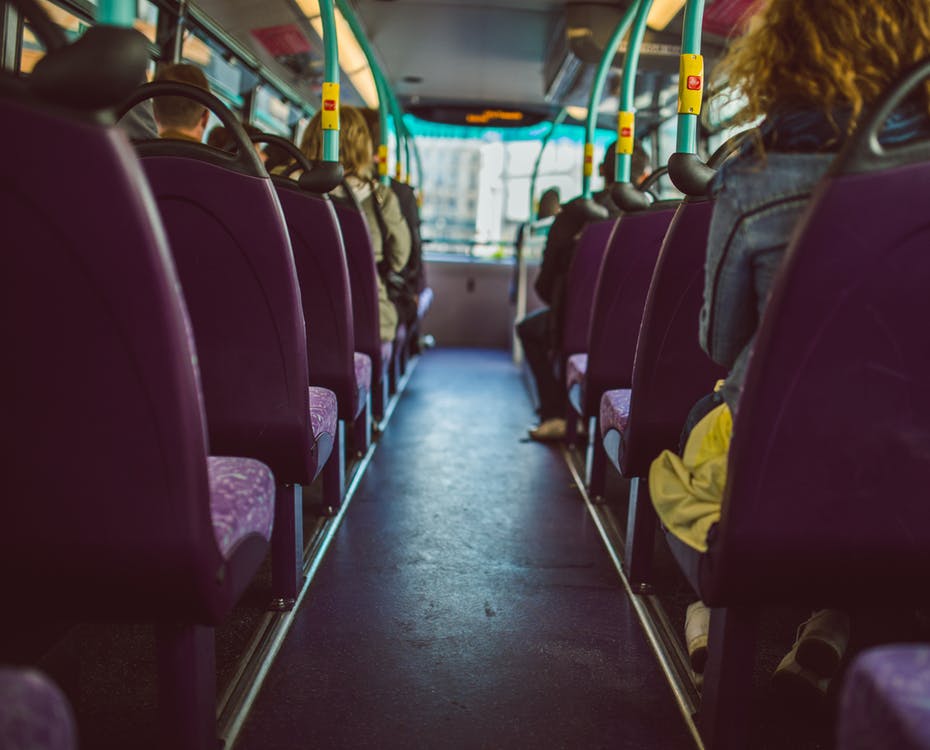 TIPS FOR DRIVERS – KNOW THE RULES OF THE ROAD
#1 TIP – ALWAYS STOP FOR A SCHOOL BUS!
When driving on a road

WITHOUT

a median:
Drivers travelling in both directions must stop for a stopped school bus with its upper red lights flashing
When you approach the bus at the front, stop a safe distance to let children to get on or off the bus
Don't move forward until the red lights have stopped flashing
When driving

WITH

a median:
Traffic coming from the opposite direction is not required to stop
Fines:
Failing to stop for a school bus can result in a fine upon conviction
First offence: Fine – $400 to $2,000 and six demerit points
Each subsequent offence: Fine – $1,000 to $4,000 and six demerit points with possible imprisonment up to six months
When you are approaching the school bus from behind, stop at least 20 metres away from the back of the bus
Reporting drivers who don't stop:
You can report a vehicle that doesn't stop properly for a school bus to the police, just head to the nearest police station to file a complaint
Whether your child is heading into their last year of high school or taking the school bus for the first time, it is important everyone knows the rules of the road, especially when it comes to bus safety!
For more information on school bus safety click here.
If you or a loved one has been injured in an accident involving a school bus, please contact the critical injury lawyers at McLeish Orlando LLP for a free consultation.
Stay safe and have a great school year!