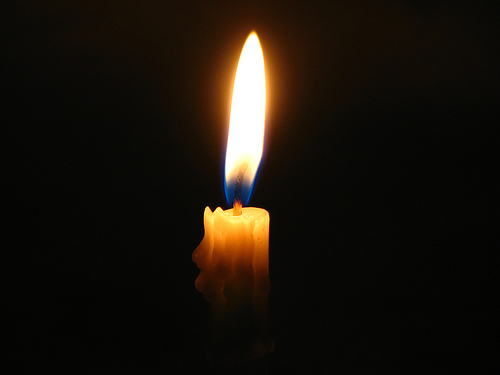 This Halloween will be the fifth anniversary of the death of Ryan Carriere. Ryan was killed when struck down by a truck making an improper right turn at Queen and Gladstone. Ryan was a loving husband and a devoted father to his children. He was an artist, a cyclist and an integral part of his community. Ryan was a remarkable individual and his death was preventable. He was an innocent victim. He was simply riding his bike home from work.
A new City Government will be in place within weeks. They will be empowered to decide how infrastructure money will be spent. It is hoped that each councillor will take the time to review what happened to Ryan and the many other cyclists that have been either killed or injured on Toronto streets. The human factor should never be forgotten when policy decisions are made. Injuries and deaths on the streets are preventable.
In 1975 City Council adopted a statement that "it is the policy of council to implement programs that will promote and facilitate greater and safer use of the bicycle."
Twenty years later, the Coroner, Dr. W. J. Lucas reported in 1998 his findings on Cycling Fatalities in Toronto. The review was done following a number of cycling deaths including one on Queen Street. Recommendation number 14 stated that the City of Toronto develop a comprehensive network of on-street bicycle lanes and routes and off-street trails to enhance bicycle safety. The Coroner also called for Transport Canada to investigate the feasibility of side guards for large trucks.
In 2008, our Court of Appeal reiterated the existing law that roadways are to be used by cars and cyclists and that City Governments must keep the roads in a reasonable state of repair. That means ensuring that those using the road can "travel upon it with safety". That includes cyclists.
The new council members will take their oath of office on December 1. They will be given their mandate under the law. When considering their responsibilities and duties, let's hope that people like Ryan are not forgotten. Let's hope that sage decisions are made that protect all road users and injuries and deaths are prevented.