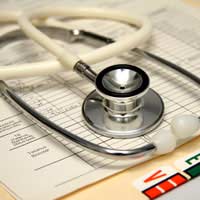 The case of Fernandes v. RBC Life Insurance Company is a reminder of the need to be completely honest and thorough when completing applications for insurance coverage.  Where an insured is anything less than completely honest, the consequences can be severe.
Avelino Fernandes worked as a rough carpenter.  Mr. Fernandes bought a policy of long-term disability insurance with RBC Life Insurance Company in November 2000.  In approximately January 2001, he became disabled from acute meningitis and was unable to return to his work as a rough carpenter.  He applied for disability benefits and RBC denied his claim.  RBC stated that Mr. Fernandes' policy of insurance was void because he had made misrepresentations and failed to disclose important medical information on his application.  Mr. Fernandes sued RBC for payment of his benefits.  At trial, Madame Justice Susan Chapnik found that the application required Mr. Fernandes to disclose the identity of his attending physician, his consulation with that physician four or five months before the date of the application for lumbar pain, and his attendances and treatment from an orthopaedic surgeon on several occasions from 1998 to 2000.  Justice Chapnik concluded that Mr. Fernandes failed to disclose and, in some instances, misrepresented facts relating to each of those matters.  He dismissed Mr. Fernandes' claim against RBC.
Mr.  Fernandes appealed to the Ontario Court of Appeal.
The Court of Appeal noted that the application for insurance formed part of the policy of insurance.  The Court agreed with Justice Chapnik that the insurance questionnaire required Mr. Fernandes to disclose the matters she had identified.  They disagreed with Mr. Fernandes' submission that he was only required to disclose "serious" or "major" medical complaints and treatments.
The Court noted that Justice Chapnik's holding that, "There is…no need to relate the medical information not disclosed on the application for insurance to the subsequent disability claim", was not challenged.  They noted that he was required under the Insurance Act to disclose "every fact within his knowledge that was material to the insurance for which he was applying."  It made clear that he was responsible for the accuracy of his statements and that inaccurate answers might affect eligibility for coverage or benefits.
Mr. Fernandes also challenged the decision on the basis that RBC would have issued the insurance policy even if had known the information, and would simply have included a waiver or rider.  The Court responded that a coverage exclusion is a critical part of the policy and that by Mr. Fernandes failing to disclose material information, RBC was deprived the opportunity to narrow the risk it would assume and adjust the premium to be charged.  As a result the Court agreed that RBC "would have changed the policy offered to the plaintiff in a material and fundamental way, had [it] known the true facts."