Written By: Bryan Sansom and Krystal Leonov, Student-At-Law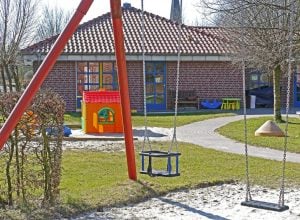 The most important consideration when choosing a child care provider is the health and safety of your children. Whether you decide to send your child to a childcare facility or a home-based care program, providers are directly responsible for the daily supervision and safety of your child; choosing the right facility or program is therefore imperative.
The tragic case of Eva Ravikovich, who died of heat stroke in 2013 when she was inadvertently left in a car by her daycare provider, is a harrowing example of the consequences of inadequate child care.
Choosing the right daycare can be a challenge. There are many factors to consider, such as cost, availability and convenience. Here are 10 points to consider when choosing a daycare:
Is the daycare licensed?
The daycare should be licensed, with the paperwork prominently displayed.
Licensed child care centres are required to meet the minimum standards set out in the Child Care and Early Years Act, 2014 (CCEYA).
Click here for more information.
Is the space childproofed?
Remember the hours you spent childproofing your home? Your daycare should do the same.
The following are some childproof must-haves:
Outlet covers firmly in place
Stairs are blocked by a gate
No small objects within reach
Changing tables and high chairs have a strap to ensure safety
Toxic substances are out of reach in a secure place
Window blind pull strings are out of reach
Is there adequate supervision?
There should be adequate care giver-to-child ratio in the room to allow for an appropriate level of supervision.
Based on the Child Care and Early Years Act (CCEYA), the minimum standards are as follows:
| | | |
| --- | --- | --- |
| Age Grouping | Ratio of staff to children | Maximum number of children in group |
| Infants (18 months & younger) | 3 to 10 | 10 |
| Toddlers (18 months and older but younger than 30 months) | 1 to 5 | 15 |
| Preschool (30 months or older but younger than 6 years) | 1 to 8 | 16 |
| Kindergarten (44 months or older but younger than 68 months) | 1 to 13 | 26 |
| Primary/junior school age (68 months or older but younger than 13 years) | 1 to 15 | 30 |
| Junior school age (9 years or older but younger than 13 years) | 1 to 20 | 20 |
Illness transmission – What are their policies?
Daycare centres have been known as "germ factories," therefore it is important to ensure providers have proper cleaning, sanitizing and disinfecting practices to prevent the transmission of illness.
Daycare providers should:
Ensure staff regularly washes their hands
Make sure children wash their hands often
Keep changing tables sanitized
Keep facilities, toys and equipment sanitized
Are its staff properly trained?
One of the best ways to improve safety and prevent injuries from happening is to have safety policies in place that all caregivers follow.
Parents should look for:
Ask for copies of the staff's CPR and first-aid certificates
Look to make sure caregivers are following health and safety rules
Ensure that someone is always on duty with a CPR certification
Make sure staff are trained in pediatric first-aid
Is medication administered properly?
The administration of medication is not only important in keeping the child healthy but caregivers need to watch for the correct dosages in order to prevent poisoning.
Parents should look for:
Procedures on how the daycare deals with health information, as well as supplies like epi-pens and insulin
How instructions are followed
Safety precautions, such as having a witness present when medicine is being administered
Storage of medication
Presence of poisons and toxic substances
Parents should always make sure that toxic and harmful substances are out of reach as child poisoning is one of the leading causes of death.
Parents should make sure:
Medication, cleaning supplies and hazardous substances are locked in child proof cabinets
Food and cleaning supplies are not stored together
Is there an emergency plan in place?
Every daycare should have an emergency plan in place that covers everything from health-related accidents to fire, violence and natural disasters.
Parents should:
Discuss what the emergency plan is and make sure everyone knows what they are
Inquire as to how often this plan is practiced
Ask when the last fire drill took place
Ask if you can observe a fire drill
Make sure there are functioning fire extinguishers and smoke detectors in place
Look to see if they have an emergency kit on hand
Ask who at the daycare you can contact in case of an emergency
What about food safety?
Food safety is very important in order to prevent illness in children. Food-borne illness can result from the improper handling of food and can make your child very sick.
Parents should look for:
Check that the facility properly refrigerates all perishable food
Do they have preventative measures in place for allergies?
Is food covered and stored?
Is food properly cooked before it is served?
Do a background check
Always make sure you check that the daycare is licensed and always conduct a criminal background check on the staff.
If your child has suffered an injury as a result of inadequate daycare, contact one of the critical injury lawyers at McLeish Orlando for a consultation.