The summer is a great time for kids to spend their days in the sun, riding their bicycles, running around on the playground and playing with their friends. However, there are some important safety tips to keep in mind this summer. Here are some summer safety tips you need to do to ensure that your child gets the most out of every sunny day, without being harmed or injured.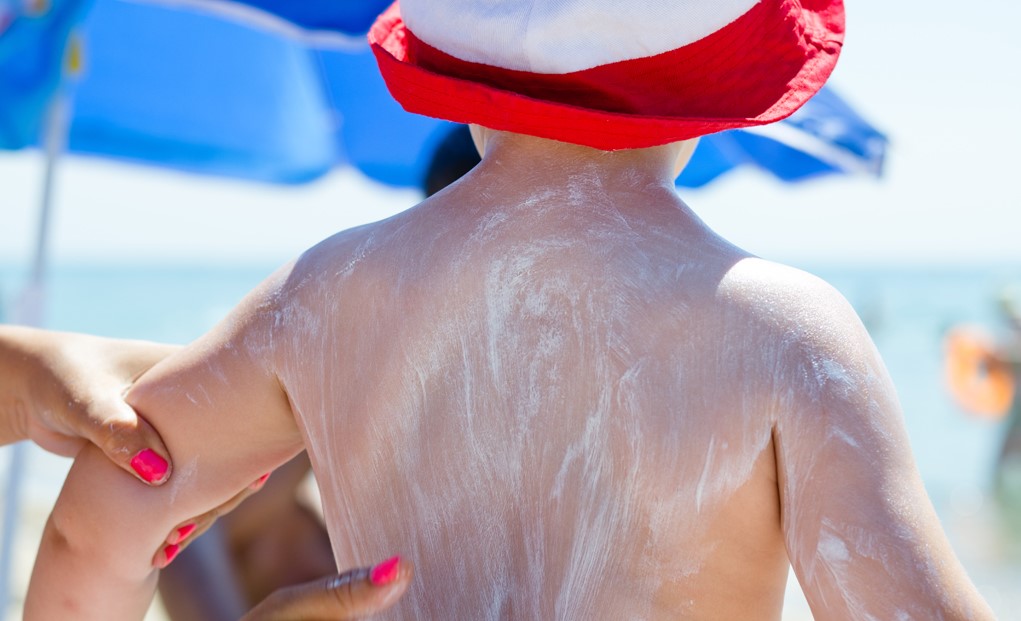 1. Tick Bites
Summertime is the season for pests. Ticks have been growing in vast numbers throughout the last couple of summers. It's important to recognize that ticks aren't just annoying bugs. They can actually carry several different illnesses, with Lyme Disease and Rocky Mountain Spotted Fever being two of the more serious ones. Protect your entire family by following these tips this summer:
Wear protective clothing as needed (in bushes, etc.)
Always wear bug repellent.
Treat your pets with tick repellent.
Avoid overgrown areas if possible.
Do tick checks on your kids and pets.
Be aware of signs and symptoms.
2. Helmets
Helmets are a vital piece of bike safety equipment, as they provide crucial protection for your child. In fact, wearing a helmet can decrease the risk of brain injury by 69% (Canadian Paediatric Association). All cyclists under the age of 18 in Ontario must wear a helmet while on their bike. As a parent, it is your responsibility to ensure that your child is properly protected. Here are some additional tips:
The helmet must fit properly in order to provide full protection.
Lead by example, and wear a helmet as well.
Helmets should be worn whenever a child is riding anything that has wheels, whether a bike, rollerblades, skateboard, scooter, etc.
3. Stay Hydrated
Children's bodies heat up much quicker than adults', and keeping them well-hydrated can help to deter dehydration and other heat-related illnesses. Here are some tips to keep your little ones healthy in the heat:
Keep water around at all times.
Encourage your child to drink water, and never wait for them to get thirsty.
Avoid strenuous activity during the hottest times of the day.
Drink, drink, drink, drink.
4. Pedestrian Safety
Before your kids throw on their running shoes and head out the door, make sure that they are aware of pedestrian safety. Ensure that they are safe when playing outdoors by providing them with as much knowledge as you can. Here are some important things that you shouldn't leave out:
Teach your child the meaning of traffic signals and signs.
Teach your child about being aware when playing outdoors.
Teach your child about safety procedures when crossing the road.
Encourage the use of sidewalks at all times.
5. Water Safety
Children should never be left unattended without adult supervision. Drowning is the second leading cause of unintentional injury and death for kids between the ages of 1 and 14 (Canadian Paediatric Association). Here are some things to consider:
Adult supervision is required at all times.
Dedicate your full attention to your child when near bodies of water.
Stay within arm's reach so that you can help if they start to struggle
Teach your child that they must ask for permission before entering the water.
6. Plants
The flowers aren't the only things blooming during the summer; poison ivy and other harmful plants are sprouting just as quickly. Fortunately, there are some simple measures you can take to keep your kids safe:
Show your child pictures of plants to avoid.
Wear protective clothing when in bushes.
Learn the signs and symptoms of potential allergic reactions and poison ivy.
Stay on designated paths and trails.
7. Sun Protection
The sun is incredibly powerful, and can cause serious, long-term damage to your skin. Overexposure can cause painful 2nd or 3rd degree burns, and has also been linked to skin cancer. Follow these tips to keep your child's skin safe and healthy this season:
Check the UV rays on a daily basis, and avoid going outdoors when they're high.
Always wear sunscreen that has at least 15 SPF. Reapply sunscreen liberally every two hours.
Wear protective clothing when needed, such as a hat and sunglasses.
8. Keep a Summer First Aid Kit Handy
With summer fun and outdoor activities comes bumps, scrapes and bruises. With kids, these minor injuries are inevitable and very easy to treat. However, you should be able to determine when medical attention is required. For non-serious injuries, pull out your first aid kit and put these tips into play:
Always keep your first aid kit well stocked.
Have a first aid kit in the home, and one that travels with you and your family when out on excursions.
Have emergency numbers listed in case advice or medical attention is needed.

Poison control, doctor's number etc.
The summer is one of the best times of the year, and with these summer safety tips for kids, you can ensure that they will get the most out of the season.