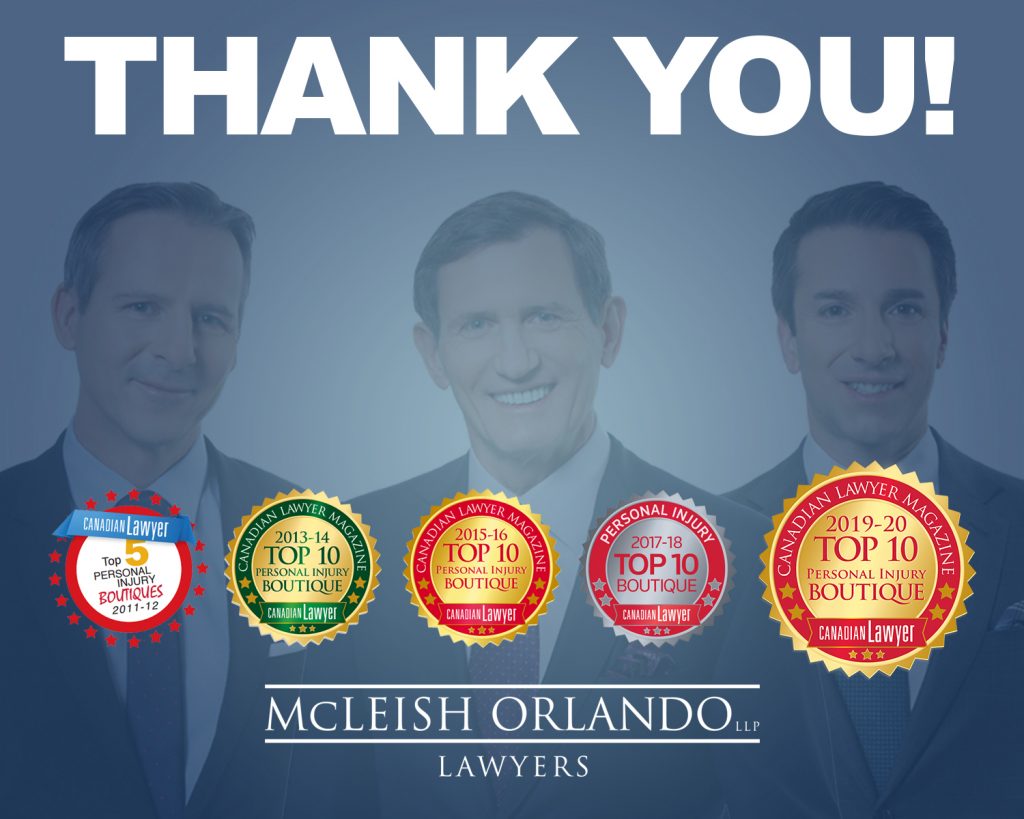 McLeish Orlando is pleased to announce that once again we have been recognized as one of Canada's Top Personal Injury Firms, as chosen by Canadian Lawyer Magazine.
We are honoured to be included as a Top Personal Injury Firm in the 2019-2020 results, and are proud to be one of the few personal injury firms that have been consistently voted-in since the inception of the award in 2011.
We would like to thank everyone who took the time to vote in Canadian Lawyer Magazine's 2019-2020 Top Personal Injury Firms survey. We wish to congratulate the other firms that have been selected for inclusion, including the two other member firms of the Personal Injury Alliance. We are honoured to share your company!