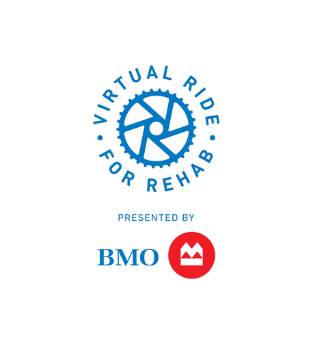 Virtual Ride for Rehab
McLeish Orlando is excited to sponsor Toronto Rehab Foundation's Virtual Ride for Rehab.
Toronto Rehab Foundation wishes to extend our warmest appreciation to all riders interested in participating in this year's event. The past several months have proved to be challenging for all of us.
To keep health and safety priority while continuing to raise funds and awareness for Toronto Rehab, we are excited to announce the Virtual Ride for Rehab Presented by BMO across Canada!
Dates:
Activity challenge – February 20th-27th
Closing Ceremony – March 3, 2021, evening
Objective: Journey Across Canada Virtually*
Activities: Bicycle, spin, swim, ski, run, walk and/or wheel
Location: Submit your personal distances online**
Website: www.RideForRehab.com
*The Trans-Canada Highway connects all ten provinces and is 8030 km (just under 5000 miles)
** Send in a photo of your completed distance
We hope that you will once again join us to support patient care and research at Toronto Rehab. In case you missed last year's recap video and photos, click HERE!
We will announce everyone's amazing contribution to achieving our goal of 8030km* across Canada!
Prizing:
$250 fundraising minimums are eligible for prizing:
Eligibility for respective Prize levels:
1. over $250
2. over $500
3. over $1000
4. over $1500
5. TOP fundraiser
Whether you bike, spin, swim, ski, run, walk, or wheel, join us on our virtual journey for a great cause.