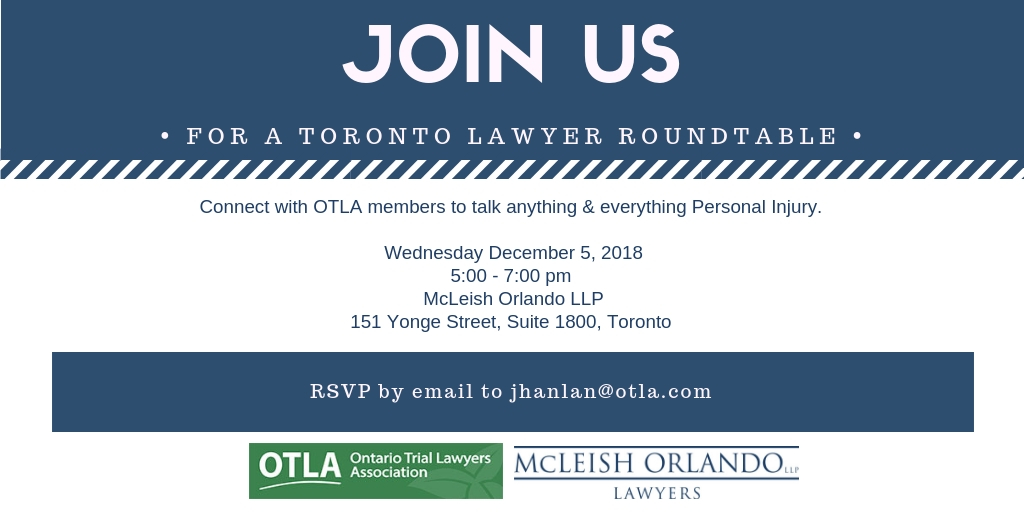 OTLA Roundtable
Connect with OTLA members to talk anything & everything Personal Injury. We are holding an OTLA Lawyer Roundtable on December 5 from 5:00pm to 7:00pm. The event will be hosted by McLeish Orlando LLP (see new address below).
If you are interested in attending, please RSVP by reply email (). Space is limited.
OTLA Roundtables are opportunities for personal injury lawyers to discuss challenging files, trials, best practices, legislation, courts, and practice management in a small group setting. Also, a great opportunity to build or reconnect with your local network.
This event is for OTLA members and there is no cost for attending. Light refreshments will be provided.
Location:
McLeish Orlando LLP
1800 – 151 Yonge Street
Toronto, ON  M5W 2W7