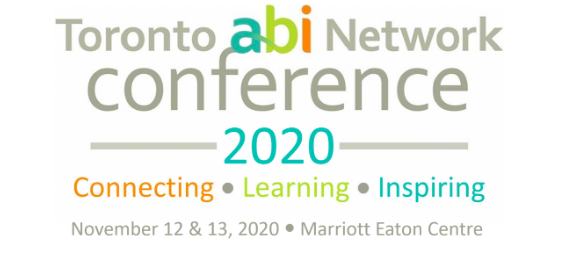 Toronto ABI Network Conference 2020
McLeish Orlando is a proud Platinum Sponsor of the Toronto ABI Network Conference.
Advance your clinical knowledge and skills with two days full of presentations and workshops led by field experts, showcasing the latest developments in Acquired Brain Injury.
The conference will be taking place virtually via the Remo conference platform. Remo is a web-video conference platform that allows people to have face-to-face networking online just like in-person events that build meaningful relationships and conversations. To ensure you have the best virtual conference experience possible, web demonstrations and guides will be provided as we get closer to the conference dates. We look forward to seeing you at these sessions and at the conference!
Here is a glance at what some of the sessions will offer:
A toolkit for implementing virtual rehabilitation within outpatient rehabilitation programs
ABI and the justice system: addressing the need for increased awareness, education and functional tools to improve the barriers and service gaps
Is the problem of chronic pain possibly an Acquired Brain Injury (ABI) that has been missed?
How to complete a situational assessment on the Glasgow Outcome Scale Extended (GOS-E) criterion
Objective assessment and monitoring of cognitive function in coma, vegetative state, and concussion
And more! View the full program
Concurrent sessions will be recorded, pending permission from the presenter(s), and available to registered delegates after the event.
This year conference fees have been reduced by more than 65% – take advantage of this year's savings!
If you haven't already, register now!