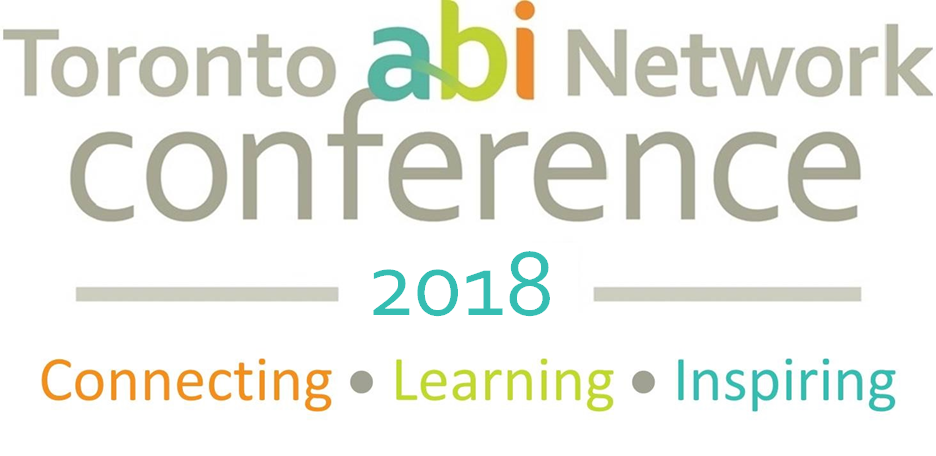 Toronto ABI Network Conference 2018
We are proud to be a Platinum Sponsor of the 2018 Toronto ABI Network Conference. This year's conference will take place Thursday, November 15th and Friday, November 16th, 2018 at the Marriott Downtown at CF Toronto Eaton Centre in Toronto, ON.
Join leaders and colleagues from across the ABI community for one of Canada's leading ABI conferences.
If you are a healthcare or community service provider, a legal representative, an individual living with the effects of an ABI or their caregiver, you won't want to miss it.
The Toronto ABI Network 2018 Conference is a VRA approved course (code #6432). Participants who wish to get CEUs to use towards their RRP/RVP or RCSS can fill out the Attendance Verification Forms supplied by the VRA.
See the full program here.