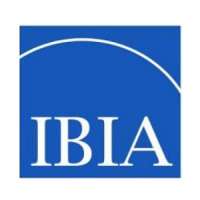 IBIA 13th World Congress on Brain Injury
As a member firm of PIA Law, McLeish Orlando is proud to sponsor the IBIA 13th World Congress on Brain Injury. The member firms of PIA Law have consistently recognized that providing education opportunities to those treating the seriously injured is a key part of the recovery process. We are excited to announce that for the first time ever, the Annual World Congress will be held in Toronto.
The aim of the 13th World Congress is to provide an opportunity for establishing collegial relationships with international professionals focused on the care and/or service of persons with acquired brain injury and/or the science of brain injury research. IBIA World Congress is the largest gathering of international professionals working in the field of brain injury.
State of the art research will be presented dealing with information spanning from basic science to clinical (coma to community) aspects of brain injury.
For more information about the Annual World Congress on Brain Injury, click here.
PIA Law has created a special bursary in celebration of the Annual World Congress in Toronto. PIA Law is proud to fund a one-time bursary that will provide three successful applicants with free registration and accommodation for the event.
Applications will be accepted from November 1, 2018 – January 31, 2019.
For more information about the bursary, click here.