PIA Law's Practical Strategies Webinar: June 1st in Review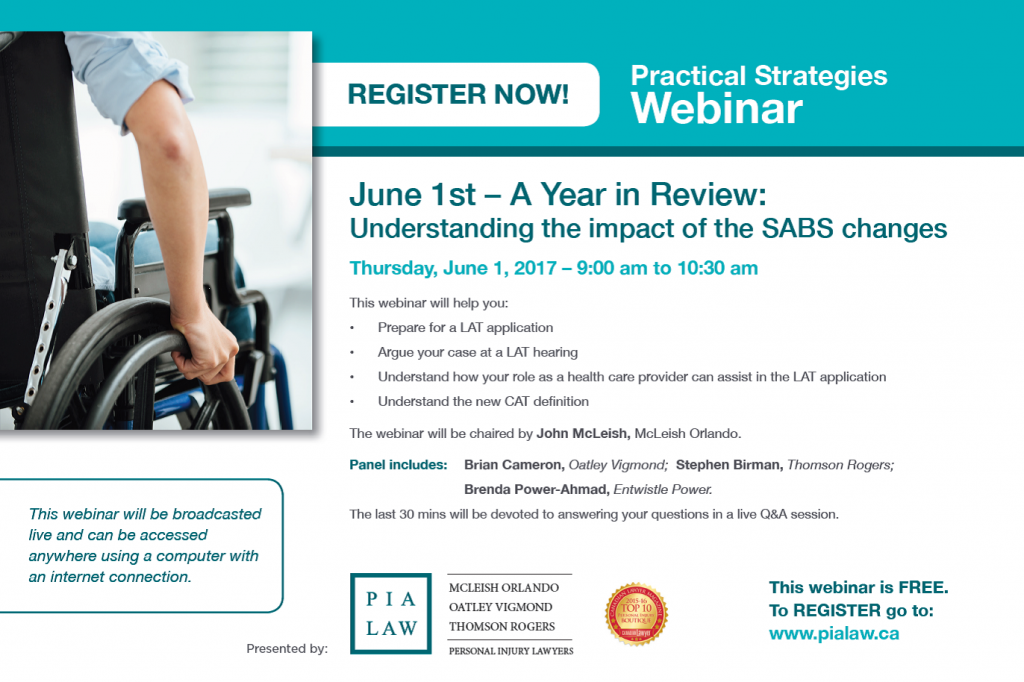 This webinar is FREE.
This Practical Strategies webinar is designed to provide health care professionals and lawyers with important updates on the law. This webinar is hosted by a panel of experienced personal injury lawyers, and health care providers. The goal of this webinar is to keep you informed and up to date.
Please join us on June 1st this webinar will help you:
Prepare for a LAT application
Argue your case at a LAT hearing
Understand how your role as a health care provider can assist in the LAT application
Understand the new CAT definition
The last 30 min will be devoted to answering your questions. Submit questions in advance by email to:
Click HERE to register for the FREE webinar.
For more information visit the PIA website.
**This webinar will be broadcasted live and can be accessed anywhere using a computer with an internet connection.**