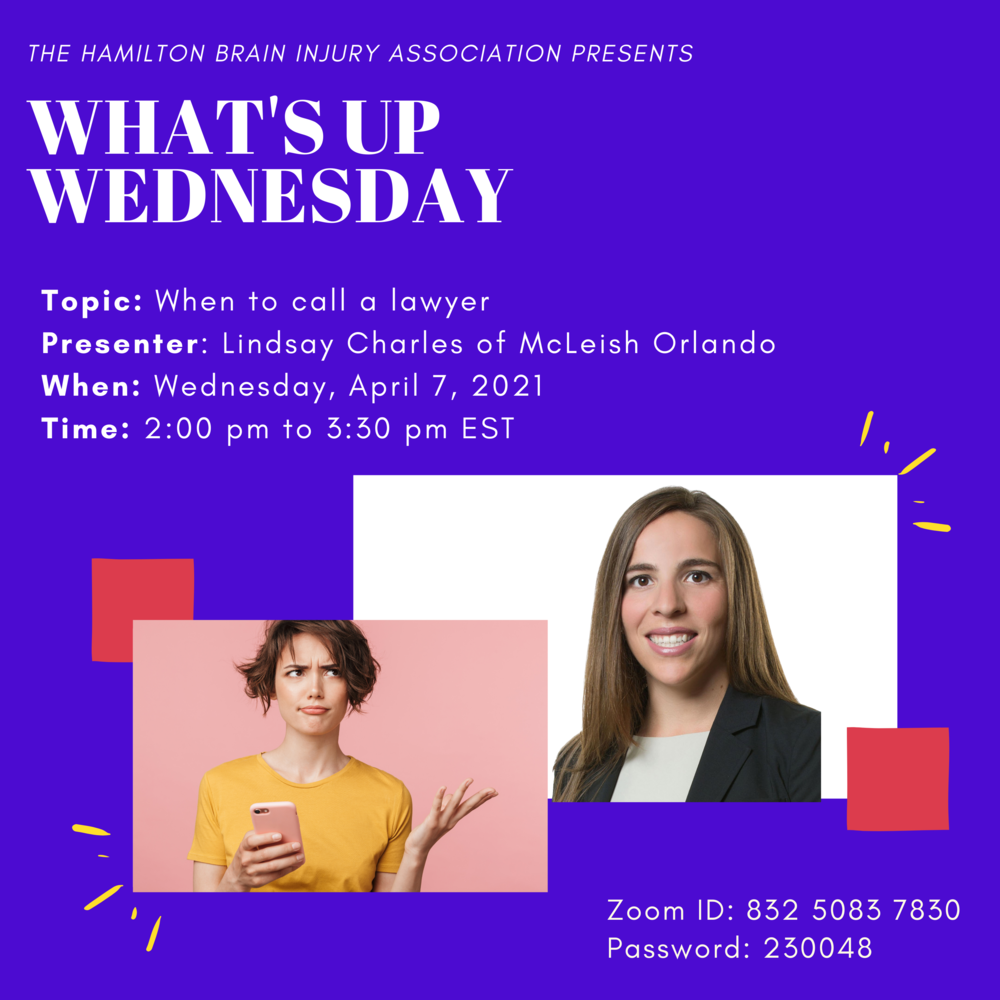 HBIA Presents: What's Up Wednesday
What's Up Wednesday is HBIA's community meeting on a topic related to brain injury presented by community partners and non-profit organizations.
On April 7, 2021, McLeish Orlando Partner, Lindsay Charles, will be presenting the topic: When to call a lawyer.
Click here for more information about the event and click here for the Zoom link for the webinar.