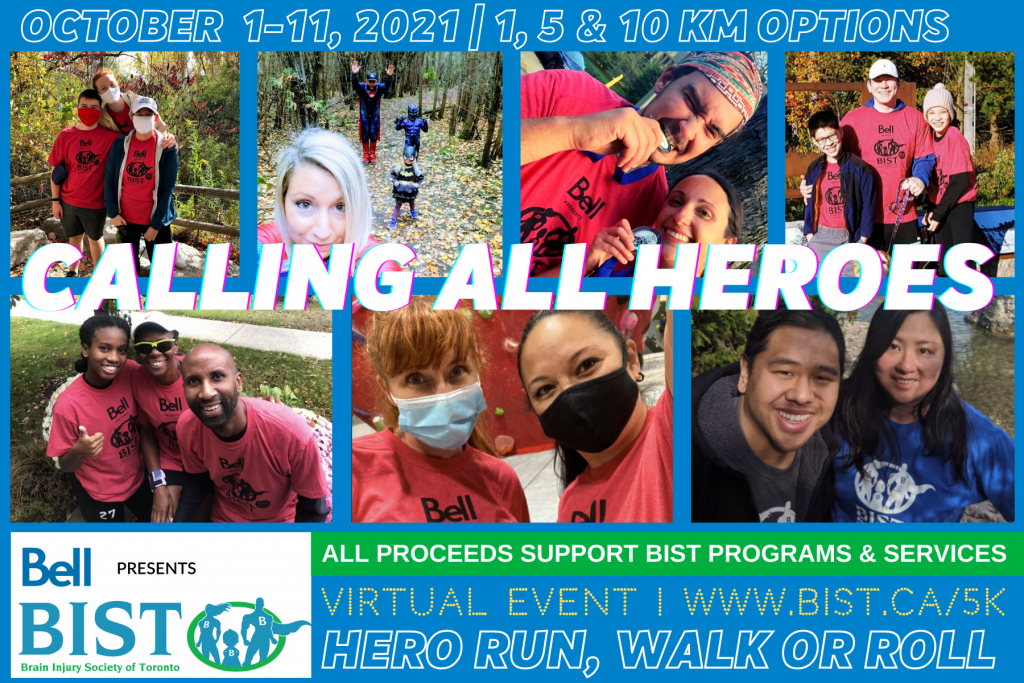 BIST Heroes 5K Run, Walk or Roll
Join us on Sunday, September 26, 2021, for the BIST 5K Run, Walk and Roll, in support of the Brain Injury Society of Toronto!
September 26, 2021 – Launch Event
10:00 am – 12:00 pm
Wilket Creek Park, 1100 Leslie Street
(Subject to Public Health Guidelines)
BIST is happy to announce they are having an in-person launch at Wilket Creek Park from 10:00 am – 12:00 pm, for t-shirt & swag bag pick up, pie-in-the-face fun, and a scavenger hunt with CASH prizes, compliments of PIA Law.
October 1-11, 2021 – Virtual Heroes Run, Walk or Roll
Any time, anywhere!
Find hidden prizes along specified Race Routes! Post pictures of your superhero journey and upload your run time!